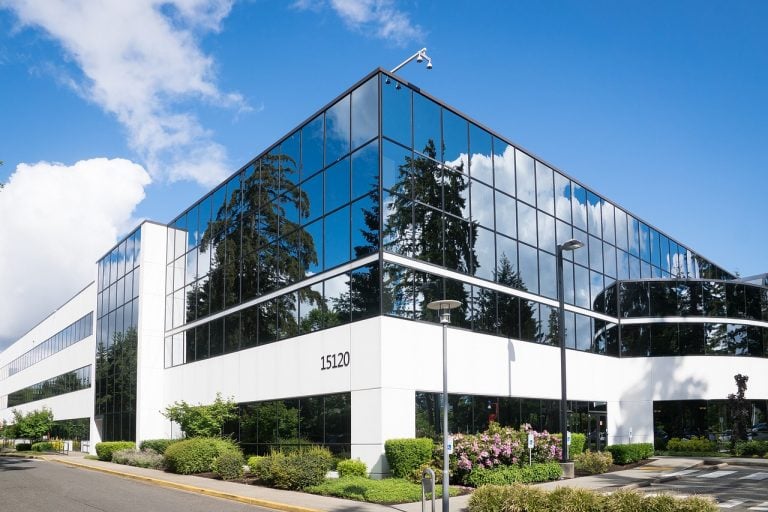 How much respect a company commands depends on a wide range of factors. Facebook, despite being one of the world's most powerful technology companies, has suffered serious reputation damage after the Cambridge Analytica scandal and massive data breaches. A survey conducted by Recode and Toluna last year named Facebook as the least trustworthy company. Here we take a look at the top 10 most respected companies in the world. As you'd expect, Facebook is not one of them.

Ranking the most respected companies
The ranking is based on data from Fortune magazine's 2019 list of the most admired companies. Five of the top 10 most respected companies are from the technology sector. Fortune joined hands with management consulting firm Korn Ferry to compile a list of global companies with the best reputations.
Korn Ferry and Fortune asked 3,750 executives, analysts, and directors to rate businesses in their own industry on nine criteria: Innovation, people management, use of corporate assets, social responsibility, quality of management, financial soundness, long-term investment value, quality of products and services, and global competitiveness. These emerged as the ten most respected companies:
How Value Investors Can Win With Tech And "Fallen" Growth Stocks
Many value investors have given up on their strategy over the last 15 years amid concerns that value investing no longer worked. However, some made small adjustments to their strategy but remained value investors to the core. Now all of the value investors who held fast to their investment philosophy are being rewarded as value Read More
10- FedEx
With an overall score of 6.47, FedEx is the 10th most respected company. The Memphis-based courier delivery services giant is known for its overnight shipping services. FedEx was the first to allow customers to track their packages in real-time, which makes it easier to find lost packages.
9- JPMorgan Chase
New York-based JPMorgan Chase is one of the world's largest banks. It offers a wide range of services such as asset management, investment banking, brokerage, credit cards, and treasury & security services. JPMorgan Chase was formed in 2000 following the merger of JPMorgan with Chase Manhattan. The financial services giant has an estimated $2.73 trillion in assets under management.
8- Netflix
Netflix moved up from 11th place last year to become the 8th most respected company this year with an overall score of 7.64. The video streaming giant has built a massive collection of original movies and TV shows. It spends about $12 billion a year to produce original programming. However, Netflix is going to face stiff competition from Disney Plus and Apple TV Plus streaming services, both of which would launch later this year.
7- Alphabet
Alphabet is the parent company of Google, YouTube, Android, and many other popular technology products and services that we use almost every day. It has slipped from 3rd place last year to 7th this year. Regulators are currently investigating whether Google used its dominance to stifle competition. Politicians and industry experts are calling for breaking up of big tech companies including Alphabet. Only time will tell whether it would be broken up.
6- Microsoft
Microsoft is one of the best turnaround stories of the decade. The company's Surface line of hardware products have become immensely popular. Since taking over as its CEO, Satya Nadella has successfully turned the business around and given it a new direction. He has focused on cloud computing and on working with companies that are Microsoft's competitors. The company's stock has more than tripled under his leadership, surpassing $1 trillion in valuation.
5- Starbucks
Started in 1971, Seattle-based Starbucks is the world's largest coffeehouse chain with more than 30,000 locations across the globe. The company has been expanding aggressively worldwide while preserving its culture. Starbucks controls the production process by collaborating with farmers to secure beans. It also manages distribution to all locations.
4- Walt Disney
Walt Disney has seen explosive growth under chief executive Bob Iger, one of the highest paid CEOs in Corporate America. Under his leadership, Walt Disney's market value has skyrocketed 433%. Barron's described Iger as "Disney's most important figure since Walt himself." Walt Disney owns some of the best content in the world, which it is going to bring to Disney Plus streaming service in November.
3- Berkshire Hathaway
It's difficult not to include Warren Buffett's Berkshire Hathaway when you are talking about the world's most respected companies. Berkshire inched up from 4th place last year to 3rd spot this year. It's a holding company that owns several brands such as GEICO, Dairy Queen, and Duracell. It also holds large stakes in Coca Cola, Apple, Wells Fargo, American Express, Apple, and United Airlines.
2- Amazon
Amazon retains its second spot this year with a score of 8.30. It's one of the Big Four technology companies, the others being Apple, Google, and Facebook. Though e-commerce remains Amazon's primary business, the company also has a rapidly growing cloud computing, online media streaming, and smart speaker business. Amazon is most likely candidate to replace Apple as the world's most respected company in the future.
1- Apple
Apple remains the world's most respected company for 12th consecutive year. It's also one of the world's most profitable companies and most valuable brands. The Cupertino-based tech giant has been a vocal proponent of user privacy. Though the iPhone sales continue to decline, Apple's smartwatch, accessories, and services businesses continue to grow at a healthy rate. Apple is set to launch its own media streaming service later this year.
Updated on