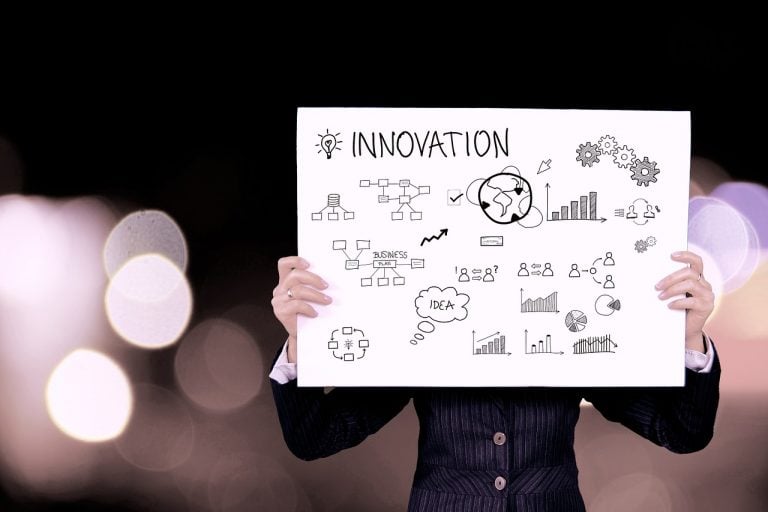 The pace of innovation has skyrocketed worldwide in the last few years despite a slowing global economy, trade war tensions, and low productivity growth. Countries such as Israel, Japan, South Korea, Sweden, and Switzerland spend more than 3% of their GDP on research & development. Global R&D expenditure has more than doubled between 1996 and 2016. Here we take a look at the top 10 most innovative economies of 2019.
Since 2008, the UN World Intellectual Property Organization (WIPO) has been publishing the Global Innovation Index in collaboration with the business school INSEAD and Cornell University. For the 2019 Global Innovation Index, they ranked the innovation performance of 129 economies around the world.
The WIPO and its partners ranked economies based on more than 80 indicators including patent and trademark applications, R&D expenditure, and high-tech exports. "Never in history have so many scientists worldwide labored at solving the most pressing global scientific challenges," says the report.
Retail Investing Trends With TradeZero America's Dan Pipitone
ValueWalk's Raul Panganiban interviews Dan Pipitone, co-founder of TradeZero America, and discusses his recent study on retail investing trends. Q1 2021 hedge fund letters, conferences and more The following is a computer generated transcript and may contain some errors. Interview with TradeZero America's Dan Pipitone ValueWalk's ValueTalks ·
While innovation in most nations is improving, countries suffering from conflicts and political instability are hurting innovation. China and India have both made significant gains since last year. China jumped from 17th place in 2018 to 14th position this year. India improved its ranking from 81st in 2015 to 52nd in 2019. Niger, Burundi, and war-torn Yemen are at the bottom of the 2019 list.
These are the top 10 most innovative economies of 2019, according to WIPO.
10- Israel, Innovation score: 57.43
Israel is one of the world's leading startup hubs. It jumped one position from last year to become the first country from the Northern Africa and West Asia to enter the top ten. It is home to many of the world's most innovative startups. A high quality of life, fast internet speeds, great entrepreneurial spirit, and easy access to funding have helped Israel become a global innovation hub.
9- Germany, Innovation score: 58.19
Germany retains its position as the 9th most innovative economy in the world. The country's entrepreneurial and innovative spirit has given rise to a number of science and technology clusters in Germany. Free of cost higher education, inclusiveness, and diversity helps Germany attract top talent from other countries.
8- Singapore, Innovation score: 58.37
Singapore is one of the world's wealthiest and most business-friendly countries. It is also home to globally-renowned educational institutions such as the National University of Singapore. However, it has slipped from 5th spot in 2018 to 8th place this year. The WIPO report says Singapore "maintains leadership in institution-related indicators."
7- Denmark, Innovation score: 58.44
Denmark rose one place to become the 7th most innovative economy this year. The Danish government actively supports entrepreneurship and innovation. The country offers a high quality of life, an excellent education system, and advanced healthcare facilities, which help it attract international talent.
6- Finland, Innovation score: 59.83
Finland was forced to industrialize itself after the Second World War. The country has since transformed itself into a major global economic and innovation hub. Finland is home to companies like Nokia and Angry Birds developer Rovio Entertainment. The Finnish government supports entrepreneurs in every possible way to let them innovate and build successful startups.
5- United Kingdom, Innovation score: 61.30
The United Kingdom slipped one place from last year to 5th spot this year. London remains one of the world's leading business and technology centers. London has more than 6,000 startups including Shazam and TransferWise. However, many companies are moving away from the United Kingdom amid Brexit concerns.
4- The Netherlands, Innovation score: 61.44
The Netherlands ranks higher than Germany and the UK when it comes to innovation despite having slipped two places from last year. The Netherlands is home to corporate giants like Royal Dutch Shell, Unilever, Heineken, Philips, and TomTom. Amsterdam is one of the world's best startup cities.
3- United States, Innovation score: 61.73
The United States jumped from 6th spot in 2018 to 3rd place this year. It is home to R&D-intensive technology giants like Apple, Google, Microsoft, and Facebook. The US also has some of the world's best research-oriented universities and scientific publications. The WIPO has ranked it first in terms of quality of innovation. The US has 26 of the world's top 100 science and technology clusters.
2- Sweden, Innovation score: 63.65
According to the investment firm Atomico, Sweden has the second highest concentration of billion-dollar companies per capita. The country jumped one spot from 2018 to become the second most innovative economy in the world. The WIPO report attributed its world-class infrastructure and the innovative business sector for its high ranking. Sweden has the highest ratio of patents filed with WIPO relative to GDP.
1- Switzerland, Innovation score: 67.24
Switzerland has retained the crown of the world's most innovative economy since 2011. No country has been able to dethrone it. The wealthy, landlocked country might not have a Silicon Valley of its own. But it's much better than other countries when it comes to patent applications, intellectual property receipt, and manufacturing and export of high-tech products.