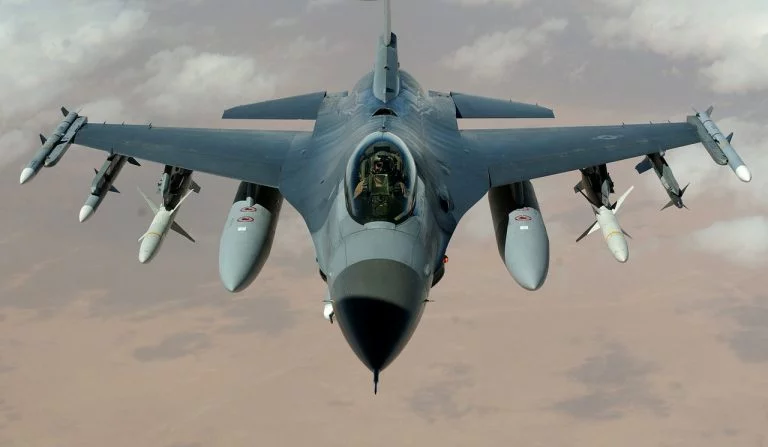 Global military spending continues to rise steadily amid tensions between the US and China; and between other nations. According to the Stockholm International Peace Research Institute (SIPRI), worldwide military spending per person was $239 in 2018. It means 2.1% of global GDP is spent on the military. Here we take a look at the top 10 countries with the highest military spending in 2018.
As per the latest SIPRI Military Expenditure Database, the worldwide defense spending jumped 2.6% to $1.8 trillion in 2018. That's the highest level since 1988, the first year for which consistent data is available. The 2018 global military spending was 76% higher than the post-Cold War low of 1988.
The top five biggest spenders account for over 60% of the global military spending. Ranked below are the ten countries with the highest military spending.
Alkeon on why this is one of the best eras for stock picking ever [Q4 Letter]
Alkeon Growth Partners was up 11.42% net for the fourth quarter, bringing its full-year return to 54.4% for 2020. The MSCI AC World returned 14.35% for the fourth quarter and 14.34% for the full year. Q4 2020 hedge fund letters, conferences and more   The best environment for stock picking In their fourth-quarter letter to Read More
10- South Korea, $43.1 billion
South Korea spent $43.1 billion on defense in 2018, up 5.1% compared to 2017. It was the highest annual increase in its defense spending since 2005. The country faces serious threats from North Korea, which owns nuclear weapons. Seoul's military spending has shot up by 28% between 2009 and 2018.
9- Japan, $46.6 billion
Japan spends merely 0.9% of its GDP on defense. Since it has a defense pact with the United States, Japan hasn't focused on building a powerful military after World War II. But disputes with China are now forcing Japan to step up its military spending. According to Reuters, Tokyo plans to increase its defense budget over the next five years to acquire advanced military equipment including stealth fighters from the United States.
8- Germany, $49.5 billion
Germany's military spending as a percentage of its GDP is just 1.2%. The European nation has increased its defense spending by only 9% between 2009 and 2018. US President Donald Trump has publicly criticized Berlin's low defense expenditure. Trump has asked Germany and other members of NATO to increase their military expenditure to 2% of their respective GDP.
7- United Kingdom, $50 billion
The UK is one of the very few countries that have been reducing their military spending. Its defense expenditure has declined by 17% between 2009 and 2018. The UK spends 1.8% of its GDP on defense, though some politicians have been calling on the government to hike the defense budget to defend its interests abroad.
6- Russia, $61.4 billion
Russia is the world's second-largest defense exporter, right behind the United States. It's the first time since 2006 that Russia has slipped out of the top five countries with the highest military spending. Its 2018 expenditure declined by 3.5% compared to 2017. The country spends a staggering 3.9% of its GDP on defense. Russia has a booming military-industrial complex, which it inherited from the Soviet Union.
5- France, $63.8 billion
France's defense spending has gone up by meager 1.6% in the last decade. It spent $63.8 billion in 2018, but has announced a 5% hike for 2019. The 2019 budget represents 1.82% of its GDP. The country aims to steadily increase its budget in the coming years to meet the NATO target of 2% of GDP by 2025.
4- India, $66.5 billion
India spends 2.4% of its GDP on the military. Its 2018 military spending was $66.5 billion, up 3.1% from 2017. India is the world's second largest importer of military equipment, behind only Saudi Arabia. The country relies on Russia, France, Israel, and the US for much of its military equipment. India has been trying to boost indigenous defense production, but has seen only limited progress.
3- Saudi Arabia, $67.6 billion
Saudi Arabia spent a staggering 8.8% of its GDP on defense in 2018, the highest share of any country analyzed by SIPRI. The kingdom's military expenditure has swelled by 28% between 2009 and 2018. It's the world's largest importer of arms. Saudi Arabia relies heavily on the US for military equipment. The Middle-East is one of the biggest conflict zones in the world, which explains why Saudi Arabia spends so much on defense.
2- China, $250 billion
China accounts for 14% of the world's total military spending. The country's defense budget has been growing for 24 consecutive years, and is expected to keep growing in the coming years as China modernizes its armed forces. It increased its expenditure by 5% in 2018. The 2018 spending was ten times higher than its 1994 defense budget. China has been asserting dominance in Asia and challenging the supremacy of the US as the world's most powerful country.
1- United States, $649 billion
The US remains the largest spender on defense. The US increased its defense budget by 4.6% to $649 billion in 2018 as Trump Administration came up with new procurement projects to strengthen the US military. It was the first time since 2010 that the US hiked its expenditure. It accounts for 36% of the world's total defense spending. Its expenditure is higher than the next eight countries on this list combined.