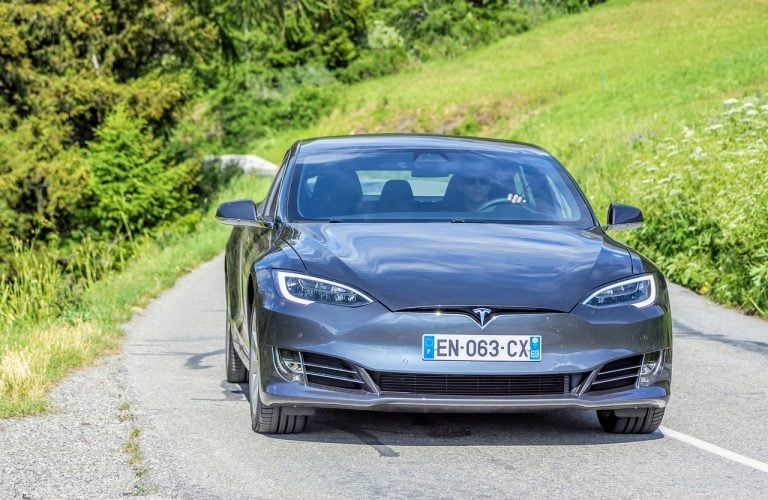 Whitney Tilson's email to investors discussing how Elon Musk gambled Tesla Inc (NASDAQ:TSLA) to save SolarCity; how shareholder democracy failed the people; two stories from Sam Taylor.
How Elon Musk Gambled Tesla to Save SolarCity
1) This article from Vanity Fair is perhaps the most damning piece I've ever read about Tesla (TSLA) and its CEO:
Q2 hedge fund letters, conference, scoops etc
Alluvial Fund May 2021 Performance Update
Alluvial Fund performance update for the month ended May 2021. Q1 2021 hedge fund letters, conferences and more Dear Partners and Colleagues, Alluvial Fund, LP returned 5.4% in May, compared to 0.2% for the Russell 2000 and 1.0% for the MSCI World Small+MicroCap . . . SORRY! This content is exclusively for paying members. SIGN UP Read More
Its author, Bethany McLean, is one of the best, most respected business journalists in the world, with a proven record of sniffing out fraud. (She co-authored The Smartest Guys in the Room: The Amazing Rise and Scandalous Fall of Enron and All the Devils Are Here: The Hidden History of the Financial Crisis.)
In this article, McLean reveals strong evidence of fraud in a number of areas related to SolarCity, both before and after Tesla acquired it. Excerpt:
In reality, the situation was even uglier than outsiders knew. As SolarCity struggled to raise money from institutional investors, it began offering individuals a chance to buy what it called Solar Bonds.
............
It was a hopelessly conflicted situation. Musk owned more than 20% of both SolarCity and Tesla. His brother, Kimbal, served on both boards, as did several investors, including Antonio Gracias, a close friend of Musk's. As a judge in the shareholder lawsuit ruled, it is "reasonably conceivable" that Musk effectively controlled the Tesla board when he pushed it to acquire SolarCity...
How Shareholder Democracy Failed the People
2) I read with interest the recent statement from the Business Roundtable, signed by the CEOs of nearly 200 major companies – including JPMorgan Chase (JPM), Apple (AAPL), Amazon (AMZN), and Walmart (WMT).
It stated that corporations have "a fundamental commitment" not just to shareholders, but a range of stakeholders, including customers, suppliers, employees, and communities.
Yes, an element of this is self-serving – a way to excuse poor performance and chase away those pesky activist investors. But overall, I support this, as I think the pendulum has swung way too far in the direction of the primacy of shareholders (manifested in the stock price) above all other considerations. I agree with New York Times financial columnist Andrew Ross Sorkin's take: How Shareholder Democracy Failed the People. Excerpt:
Shareholders and, in turn, a new class of investors known as corporate raiders convinced executives to slash any and all fat from their budgets or risk being taken over or voted out. Layoffs increased, research and development budgets were cut, and pension programs were traded for 401(k)s. There was a rush of mergers driven by "cost savings" that grabbed headlines while profits soared and dividends increased.
And here we are. Americans mistrust companies to such an extent that the very idea of capitalism is now being debated on the political stage. Populism has been embraced on both ends of the political spectrum, whether in the trade protectionism of President Trump or the social-net supremacy of Senator Bernie Sanders.
It is against that backdrop that the Business Roundtable released its statement on Monday. The group should be commended for coming around – and no one wants to criticize progress – but it is undeniably late.
Make no mistake, it wasn't shareholder democracy that created this new enlightened moment. Public outrage pushed this forward. So did anger in Washington and regulatory scrutiny that is finally coming to bear.
Shareholders – with some exceptions – did not come around until they had no choice but to realize that these forces could have an impact on their investments.
Two Stories From Sam Taylor
3) To understand the tradeoffs between a business's pursuit of maximum profits versus other considerations, I'd like to share an anecdote my late friend Sam Taylor told me...
Sam was the CEO of Oriental Trading, an Omaha-based party supplies company that also sells arts and crafts, toys and novelties, and school supplies. If you're planning a Star Wars-themed birthday party for your kid – with costumes, streamers, hats, plates, etc. – Oriental Trading is the place to go.
The business was founded in 1932 and run by the Watanabe family until it sold the company to a private-equity firm in 2000, which then flipped it to another private-equity firm near the peak of the buyout bubble in 2006. Two years later, the Great Recession hit, and the company struggled to support its massive debt load, so the owners brought in Sam to turn things around.
Sam told me that from day one, the funds pressured him to do whatever was necessary to boost short-term profits so they could sell the company. One way they proposed to do so was by outsourcing the customer service phone number to India, which would have required shutting down the Omaha call center and firing all of its employees, many of whom had been with the company for decades.
Sam didn't think it was right to do this, but knew that a moral argument wouldn't fly with the owners. Instead, he argued (correctly) that when American moms called to ask for advice about what to buy for the perfect Star Wars-themed birthday party, they needed to talk to another American mom instead of some random person at a call center in India.
Luckily for the employees – and the business – Sam was able to hold off the barbarians at the gate (er, I mean, the funds) until he was able to engineer the sale of the company to Berkshire Hathaway (BRK-B) in November 2012. When he told the call-center employees that Warren Buffett had bought the company and that their jobs were safe, Sam said many employees were crying...
Tragically, a few years later in 2016, Sam was diagnosed with an aggressive form of brain cancer. He was soon unable to work full time, so he went to see Buffett to tell him that he needed to take a leave of absence. Sam shared with me and a room full of other businesspeople that Buffett sat with him for two hours, asked what he could do to help and how his wife and three daughters were, and assured Sam that would continue to receive his full salary and his job would be waiting for him once he was better. Sam was crying as he told this story. There wasn't a dry eye in the room.
I asked Sam what would have happened had Oriental Trading still been owned by the funds. I'll never forget his reply: "They would have kicked me to the curb."
As these stories illustrate, the questions – what is the purpose of a corporation, and to whom does it have commitments? – aren't easy to answer...
Sam passed away in December 2017. Here are obituaries in the Omaha World-Herald and Fox Business.
Best regards,
Whitney