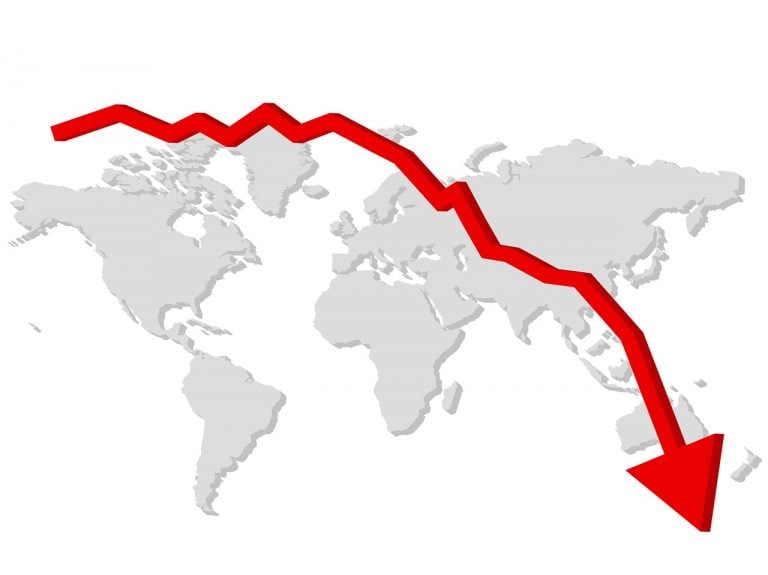 Gerry Frigon, President and Chief Investment Officer at Taylor Frigon Capital Management, comments on how investors should prepare for the upcoming stock down turns:
"Research suggests that investors make most mistakes after stock down turns, which is akin to jumping off a ship in the middle of a hurricane. 
Q2 hedge fund letters, conference, scoops etc
How Warren Buffett Went From Hating To Loving Banks
Since the financial crisis, Warren Buffett's Berkshire Hathaway has had significant exposure to financial stocks in its portfolio. Q1 2021 hedge fund letters, conferences and more At the end of March this year, Bank of America accounted for nearly 15% of the conglomerate's vast equity portfolio. Until very recently, Wells Fargo was also a prominent Read More
"If, however, investors base their strategies not on timing cycles but on the real source of most of the great wealth created for families in this country for the past hundred years, the ownership of shares in successful businesses for a period of years or even decades, then they should both expect interim volatility and be prepared to weather it.
"Unlike most of what you hear, we advise that investors realize that there will always be ebbs and flows in the mighty financial ocean, but that these by themselves shouldn't make you change your mind about businesses with solid prospects that you intended to own for many years.
" In the short run, powerful forces can move stocks around the way hurricane winds toss debris. Short sellers can tear down the price of a company regardless of how solid the long-term business prospects of that company.
"But investors do have one advantage over such "fast money" -- the ability to wait. Short sellers and other players who rely on leverage and borrowing (such as hedge funds) cannot sell a company short for years on end -- the nature of such trading is necessarily short-term."
What do you think about hedging for stock down turns? Tell us in the comments section!
---
About Gerry Frigon, President & Chief Investment Officer at Taylor Frigon Capital Management
GERARD J. FRIGON is the President, Chief Investment Officer of Taylor Frigon Capital Management LLC and is the Managing Member of Taylor Frigon Capital Advisors LLC, General Partner to Taylor Frigon Capital Partners LP, a private investment fund which invests in private companies and small emerging public companies. He is the Senior Portfolio Manager for the Taylor Frigon Core Growth Fund, an open-end investment company (TFCGX). See full bio here