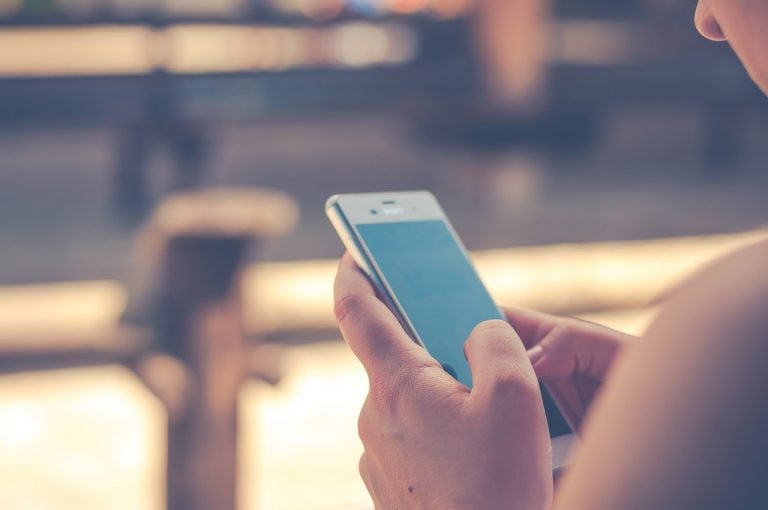 Sony Corp (NYSE:SNE) appears to have laid down the gauntlet to Third Point Partners, with its chief financial officer telling investors that it views its image sensors unit as "one of the pillars" of its growth strategy during an earnings call this week.
That verdict was the Japanese company's first reaction, direct or indirect, to a proposal from Third Point in mid-June that it divest the business. At first glance, it is no surprise.
Q2 hedge fund letters, conference, scoops etc
Despite 60% Loss On Shorts, Yarra Square Up 20% In 2020
Yarra Square Partners returned 19.5% net in 2020, outperforming its benchmark, the S&P 500, which returned 18.4% throughout the year. According to a copy of the firm's fourth-quarter and full-year letter to investors, which ValueWalk has been able to review, 2020 was a year of two halves for the investment manager. Q1 2021 hedge fund Read More
CFO Hiroki Totoki is better known for incubating startups and stubbornly applying himself to fixing problem areas than for cutting them loose. Moreover, as a former chief strategy officer of Sony and the immediate successor of the company's current CEO in the finance role, he is an unlikely advocate of fundamental change. Finally, the combination of smartphones and image sensors is an important part of Sony's strategy and the latter is currently on the receiving end of some heavy investment.
That does not mean Third Point's argument was always a non-starter. It couched its suggestion as allowing for higher spending on research and development, albeit likely funded through higher debt. Sony's response indicates that it does not see image sensors as an unloved business starved of investment under the current structure.
"The difference between now and 2013 is that Sony is in an excellent position to do something about its conglomerate discount," Third Point wrote in June. It subsequently told the Nikkei it would give Sony as much time as it needed to review the proposals.
An activist with $1.5 billion at stake is typically accustomed to a little more deference and Sony's flat-out rejection of a breakup forces Third Point to address the question, which has hung over the investment from the beginning, of how far it is willing to push its case. It declined to comment this week.
At Nestlé, an investment Third Point views as similar, the activist has provided regular feedback but shunned the thought of a proxy contest. Launching one in Japan might be more change than the country's stewardship community can tolerate. Thankfully, Third Point sees "many paths to unlock Sony's value." One of those is likely to be an expansion of the share repurchases Sony recently initiated.
That raises the question of how much debt Sony is willing to countenance. Third Point suggests leverage would be modest but – as noted by Fir Tree Partners Managing Director Aaron Stern in an in-depth story on Activist Insight Online and Seth Fischer, guest on The Activist Insight Podcast, this week – Japanese corporations are particularly averse to leverage at this point, given current equity values.
How long the activist is prepared to wait for a payoff may depend on lockups for the co-investment vehicles it has raised. They have not been disclosed but are typically between three and five years for activist campaigns. In the case of Sotheby's – recently sold five years after its proxy contest – and fixer-upper extraordinaire Campbell Soup, Third Point has plenty of patience.
Sony shares are up 19% year-to-date, so Third Point may not feel the need to rock the boat too much. Yet that is only 19% of the way to its target. Activists have done more for a smaller return in the past.
---
Texas Pacific Land Trust settled with a bevy of activists this week, allowing it to explore a conversion into a C-corporation. The trust's distinctive governance made it one of the most interesting proxy fights of the year, not to mention the shenanigans that took place when the company sought to adjourn the annual meeting and the dissidents claimed victory. Over on subscriber-only newsletter, The weekly wrap, Iuri Struta looks at whether the eventual outcome was a better one than victory in the proxy contest would have been. One thing's for sure, it was certainly better than letting the litigation run.
[Note: The weekly wrap will be published on Activist Insight Online and delivered by email to subscribers shortly after this newsletter. If you believe you should be receiving this, please email [email protected].]
---
Quote of the week comes from Land & Buildings' Jonathan Litt, who confirmed this week in a letter to the board of Brookdale Senior Living that he would wage a proxy contest for two board seats later this year. Activism has been a slow burn at Brookdale – Land & Buildings settled a contest in 2017 with the appointment of an independent nominee and ran a withhold campaign the following year. The real estate firm's chairman was also part of a 2015 activist settlement, albeit with Sandell Asset Management. Brookdale has rejected both a takeover bid and a breakup during that time in favor of an operational turnaround it says is working.
"[W]e are past the point where it is prudent to trust the patients to adequately perform surgery on themselves," Litt wrote.