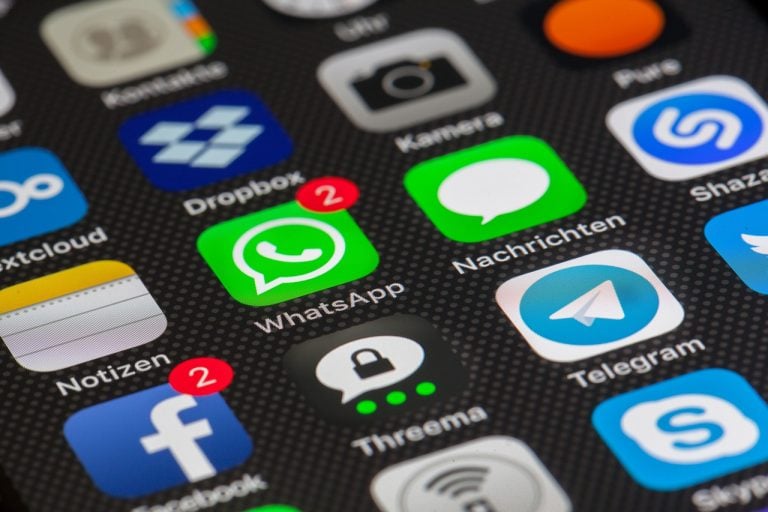 Social media is no stranger in the present millennial era, where people practically live on the internet. We have often spoken about the demerits of the youth wasting time on the internet. Time and again, we have been told as to why we should not waste time on a social media platform and the waste array of demerits that follow. One must, however, realize the power that the social media networks hold as a platform in the world today.
This is the era where mental health is being recognized. The young people caught in the bouts of depression are no longer shy to seek help from medical experts. In such a scenario, we have to understand the power and impact of social media has over our lives today. It is safe to say that we can employ social media to remove not only these feelings of negativity but also other forms of negative innovations that are floating in all forms of media.
Q2 hedge fund letters, conference, scoops etc
David Einhorn At The 2021 Sohn Investment Conference: Buy These Copper Plays
There's a gold rush coming as electric vehicle manufacturers fight for market share, proclaimed David Einhorn at this year's 2021 Sohn Investment Conference. Check out our coverage of the 2021 Sohn Investment Conference here. Q1 2021 hedge fund letters, conferences and more SORRY! This content is exclusively for paying members. SIGN UP HERE If you Read More
Here are some ways of how social media can help to resolve negativity issues in the present era:
Correct and prompt information:
With open access to social media platforms, everyone has the right to correct any misinformation or accusations that are presented anywhere. There is sheer transparency which can aid greatly in understanding what is happening as compared to what is being said about it. With such a platform, we now find people standing up against any bullying or shaming on social media. We thus find that this can be a great way of removing any unnecessary negativity associated with any forms of shaming or discrimination.
Support groups for the like-minded:
Social media groups and pages essentially act as support groups for people who share the same interests or life experiences. These pages can not only be great to harbor hobbies and interests but also help people in discussing the negativities in their lives. People with the same medical problems can find solace in different people from the world that share these issues. They can find not only a feeling of oneness but also get prompt advice on how they can channel this negative energy into other passions in their lives.
Discussion from the comforts of your homes:
The biggest advantage that comes with social media is the ease of accessibility. You do not have to be qualified even rich to avail participation in a discussion process on social media. Absolutely anyone can voice their concerns, and they can do so from the very comfort of their houses. This makes it a tool that can be applied not only for a large number of people but practically for everyone.
Keeping up friends and like-minded people of all colors, creed, and culture, Mass Media Hub, powered by 360wise is one of the most inspiring new social media initiatives in the current era. The platform is mindboggling, considering it is the only minority run social media platform in the world today.
No barriers:
There are no barriers or policing for what you can discuss. No discrimination based on sex, caste, color, etc. is present here. If any such forms of discriminations occur in the real world, they can be fought against with upright messages through social media platforms.
Thus, social media has the upper hand over what people will see and how they will see it. This is of supreme significance as we can use this to promote positive ideas about lifestyle, economy and any issue under the sky. If there is a tool today that we can access most easily to remove negativity from our lives, we must look nowhere else other than social media platforms.