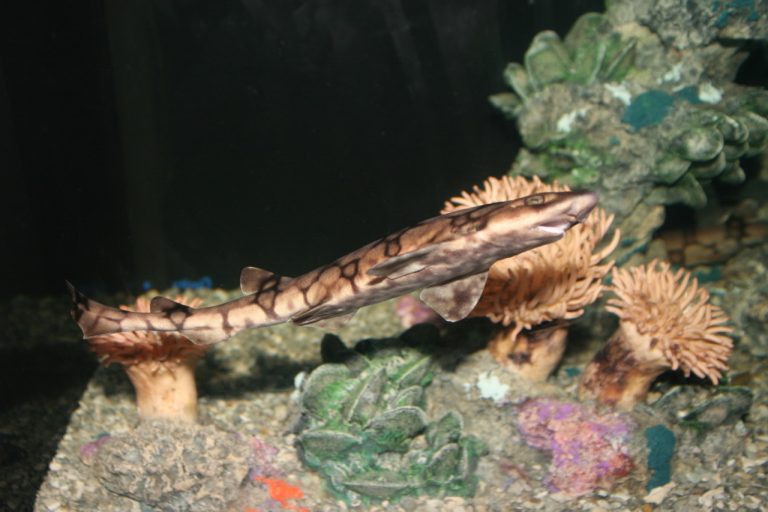 Scientists have discovered why some shark species are capable of transforming the ocean's blue color into bright green to attract other surrounding sharks. These sharks glow green to communicate with other sharks, as they are the only creatures to be able to see the green light.

Scientists were confused by the strange biofluorescence in sharks, but new findings published in the journal iScience describe how the sharks glow green and why only other sharks are able to see it. Scientists found a family of small molecule metabolites that regulate the green color that allows sharks to glow.
The new findings reveal that not only do the sharks have better navigation and attract other sharks, but also use it to identify each other and fight against different microbial infections.
How A Weakening PE Market Serves As Another Sign Of A Weakening Economy
Amid the turmoil in the public markets and the staggering macroeconomic environment, it should come as no surprise that the private markets are also struggling. In fact, there are some important links between private equity and the current economic environment. A closer look at PE reveals that the industry often serves as a leading indicator Read More
"Studying biofluorescence in the ocean is like a constantly evolving mystery novel, with new clues being provided as we move the research forward," David Gruber, a professor at the City University of New York and co-corresponding author of the study said in a statement. "After we first reported that swell sharks were biofluorescent, my collaborators and I decided to dive deeper into this topic. We wanted to learn more about what their biofluorescence might mean to them."
The small molecule metabolites that make sharks glow green manifests as fluorescent and activates pathways that are similar to those found in other vertebrates. The sharks, however, have these fluorescent molecules to support biophysical properties. This mechanism exists in some animals in the upper parts of the ocean but it manifests differently. For example jellyfish and corals use green fluorescent proteins to transform blue light into other colors. The team, however, noted that the sharks use this light to identify each other, considering it's only visible to each other. The light also acts as some kind of protection or shield that protects sharks from microbial infections.
"It is also interesting that these biofluorescent molecules display antimicrobial properties. These catsharks live on the ocean bottom, yet we don't see any biofouling or growth, so this could help explain yet another amazing feature of shark skin," Gruber said. "This study opens new questions related to potential function of biofluorescence in central nervous system signaling, resilience to microbial infections, and photoprotection."
This particular study focused on two biofluorescent shark species, but the team hopes to have a more detailed exploration of bioluminescent and biofluorescent properties of other marine animals. A better understanding of how sharks glow green and their the light can help scientists develop new imaging techniques that could bring better contributions to the science compared to the currently-available options.
"Sharks are wonderful animals that have been around for over 400 million years. Sharks continually fascinate humans, and they hold so many mysteries and superpowers," Gruber said. "This study highlights yet another mystery of sharks, and it is my hope that this inspires us to learn more about their secrets and work to better protect them."
Updated on