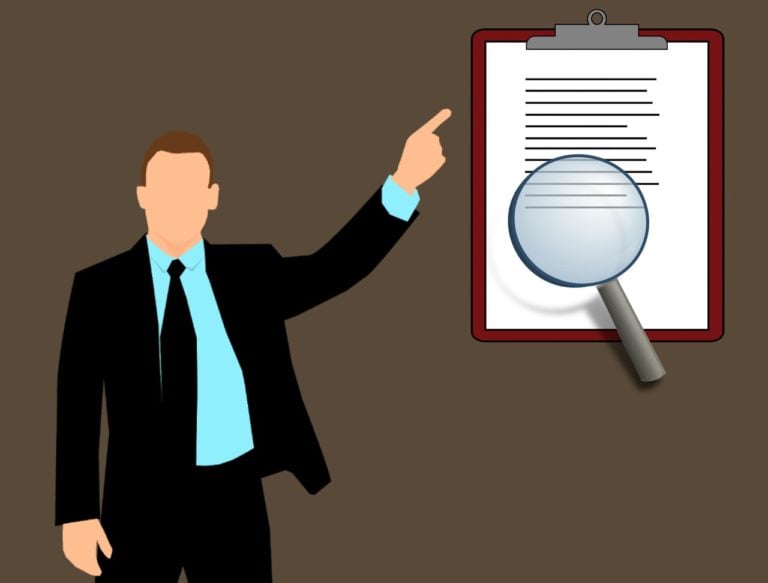 On Wednesday the Securities and Exchange Commission (SEC) issued new guidance to proxy voting advisers and investment advisers on their responsibilities under existing rules. The exact repercussions could take years to become evident.
Institutional Shareholder Services (ISS) CEO Gary Retelny said he was "deeply concerned that aspects of the guidance may significantly undermine our ability to deliver independent, timely and accurate data, research, insights and perspectives." However, one of his firm's regular defenders wrote, "Pretty much all the SEC did was remind proxy advisors to follow the laws already on the books." Another told me the outcome was maybe "better than expected" but that the devil would be in the detail.
Q2 hedge fund letters, conference, scoops etc
2020 Letter: Maverick Is Set To Take Advantage Of The Great Hedge Fund Unwind [Exclusive]
Short-sellers have been feeling the pain for months, but especially over the last two weeks. In his fourth-quarter letter to investors, Maverick Capital's Lee Ainslie pointed out the unprecedented levels stock prices have reached and why short-sellers have been hurting. Q4 2020 hedge fund letters, conferences and more   High market caps Ainslie noted that Read More
As befits a hotly contested issue, the Commission voted 3-2 (on partisan lines) to issue the new guidance. Many governance experts I spoke to were divided on the outcome and whether it would have a significant impact on proxy voting, although as SEC Chairman Jay Clayton has said, it should be viewed as a "first step."
Almost everyone outside of the SEC said they would need time to study the guidance, even if several things stood out.
First, proxy voting advisers themselves were told that their recommendations will generally be considered proxy solicitations, albeit possibly exempt from filing requirements. That clarifies a gray area, while creating an opening to crack down on "false or misleading" statements. If proxy voting advisers do not step up their disclosure or give issuers a greater right of reply, the new guidance may expose them to an increased risk of lawsuits.
Lengthier were the burdens placed on investors to ensure their proxy voting advisers were up to helping them meet their fiduciary duties, although these may not. As a result, asset managers may before long be sitting down with their lawyers to determine what steps proxy voting advisers should be forced to take – whether disclosing clients more prominently or passing on issuer feedback – as well as their own obligations. The phones at the Division for Investment Management may already be ringing, asking for further advice.
The SEC didn't specify its next steps. Full rulemaking in this area before the 2020 election, which could change the dynamic on the Commission, must be considered unlikely. But new rulemaking on solicitation exemptions is on the SEC agenda and may target changes at proxy advisers more directly. Without an attempt to model the impact of changes, the ultimate impact could take years to emerge. Among several concerns, Commissioner Robert Jackson complained that additional burdens could reduce competition among proxy voting advisers or a fall in the number of shares voted (albeit probably not in M&A or proxy contests).
In a week when the Business Roundtable made a vaguer but more attention-grabbing statement that shareholders were not the only stakeholder worthy of a board's consideration, the argument that shareholders should decide, unencumbered, how companies are run was served a nominal defeat. Whether that means anything at all in the long run is far less certain.
---
M&A activism continued to be a strong theme this week, as Japan's Unizo, U.S. font developer Monotype Imaging, and auction house Sotheby's all found themselves at the center of campaigns. Another deal that could be disrupted is toymaker Hasbro's acquisition of Toronto-based eOne. The entertainment company could also be a target of private equity, according to recent reports, while several activists are on Hasbro's share register as a result of its strong recent performance. The deal makes sense but that hasn't always stopped activists from seeking a quick buck.
---
Quote of the week comes from first-time activist Scion Asset Management. Who said balance sheet activism was dead? Within weeks of an interest rate cut, this activist launched demands for share buybacks at two companies on the same day, writing in a letter to Men's Wearhouse and Jos. A Bank owners Tailored Brands:
"We reiterate that share buybacks are the most efficient manner in which to reward long-term shareholders when the share price is heavily discounted."