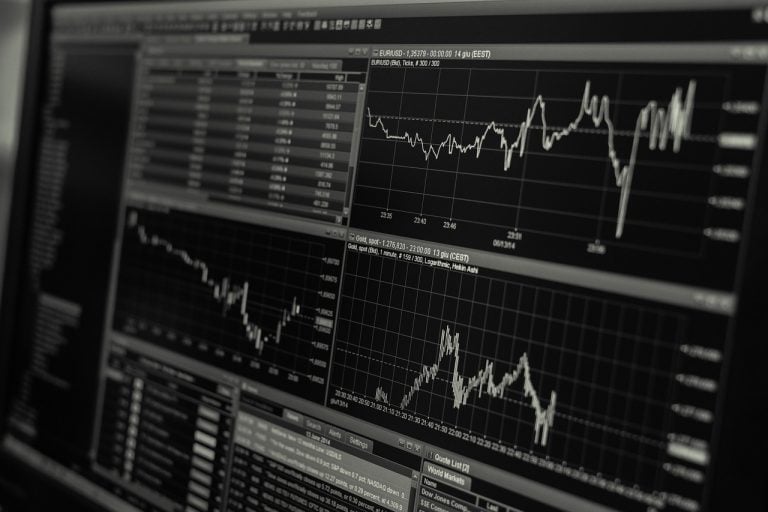 So, you've saved up $100 and instead of buying a six-foot tall soccer ball (you can get one on Amazon for $99.99), you've decided to invest. That deserves a major congratulations. Once you give yourself a gigantic pat on the back, what's next?
It might be an unexpected next step, but the first thing you need to do is ask yourself two questions:
Am I in debt?
Have I created an emergency fund?
Q2 hedge fund letters, conference, scoops etc
ValueWalk's July 2022 Hedge Fund Update: Tiger Cub Hedge Fund Shuts Down
Welcome to our latest issue of issue of ValueWalk's hedge fund update. Below subscribers can find an excerpt in text and the full issue in PDF format. Please send us your feedback! Featuring Andurand's oil trading profits surge, Bridgewater profits from credit, and Tiger Cub Hedge Fund shuts down. Q1 2022 hedge fund letters, conferences Read More
You might want to put your crisp Ben Franklin toward a lingering credit card bill or empty emergency fund before you invest. Why? Because debt can bog you down for decades and an emergency can flatten your net worth to nothing.
However, there's another school of thought that suggests that you do all three — pay off debt, create an emergency fund and invest. It's up to you, and that's the beauty of it — that's why it's called personal finance.
Think about taking care of those two things first (if you want) — otherwise, bend over backward to make sure you spin one of these next three options in your favor.
Option 1: Start your 401(k) or another retirement fund
You might wonder whether you can start a retirement fund with $100. The resounding answer: You bet! Your initial investment requirements will depend on the financial institution that maintains your account, but you'll be able to open several types of retirement investment accounts with $100. All you need to do is ask how much the initial investment should be.
Opening up an employer-sponsored pre-tax plan like a 401(k), 403(b) or a thrift savings plan is one of the most important things you can do for your future. One major reason is because you'll get a company match. If you save a certain percentage of your paycheck, your employer will match you dollar-for-dollar or will contribute a percentage of each dollar you invest. Typically, the employer contribution ceiling goes up to six percent.
You may not have an employer that offers a retirement plan. In that case, look into the following types of retirement savings accounts:
Traditional IRA: You can direct pre-tax income toward investments that can grow tax-deferred. You won't pay capital gains or dividend income taxes until you make a withdrawal. You can contribute $6,000 (under age 50) to a traditional IRA in 2019.
Roth IRA: You can set aside after-tax dollars into a Roth IRA, which is directly opposite of the tax advantages that a traditional IRA offers. You're not taxed on a Roth IRA when you withdraw. You can contribute $6,000 (under age 50) to a traditional IRA in 2019.
Simplified Employee Pension IRA (SEP IRA): Are you a small business owner with a tiny handful of employees? Tax-deductible SEP IRAs allow you to put away up to a whopping $56,000 in 2019.
Option 2: Go for short-term cash investments
Think you'll need your $100 back in just a couple of years? Let's say you're saving for a down payment on a house or car. One hundred dollars is a great place to start, and if you need that money within three years, it's considered a short-term investment. Short-term investments might not net you as much of a return compared to if you invested your money for the long haul — and in the right stocks.
However, a few good options if you need your investment soon could be:
Certificates of deposit (CDs): CDs is a type of federally insured savings account that has a fixed interest rate and maturity date.
Short-term bond funds: Short-term bond funds are corporate and other investment-grade U.S. fixed-income issues. They typically last from one to 3.5 years.
Government bonds: A bond is a debt instrument. The simplest way to put it is that you loan money to the government in return for an agreed rate of interest.
Money market accounts: Money market accounts offer interest rates than other savings accounts and you can often get checks or a debit card with them, too.
Option 3: Tap into a robo-advisor
How to put these into place? Use a robo-advisor (don't be intimidated by its funny name). A robo-advisor is a great tool to get started investing in short because most robo-advisors don't require a lot of capital at all. Robo-advisors, just like they sound, are automated financial advisors. They use computer algorithms to invest your money. They also rebalance your portfolio automatically so you can achieve your goals.
You might've heard about robo-advisors like SoFi and Betterment, but if you haven't, that's okay. Major investment companies like Vanguard, Schwab and Fidelity have also caught the trend and have added robo services to their lineup. Acorns' minimum is $5 can also help you after you invest your $100 by investing any spare change you have after purchases.
Tip your $100 to your advantage
Celebrate being able to invest in 2019, because nowadays, $100 can get you an account just about anywhere. So many companies have smashed through the barriers and no longer require you to have a tall stack of Benjamins.
Another quick note: The best way to maximize your money is to invest that $100 over and over. Even better, invest more than $100 every month and make it automatic. An automatic investment is the key to a really, really, really tall stack of $100 bills in 10, 20 or 30 years.
---
About the Author:
Melissa Brock, personal finance expert, is the Money editor at Benzinga. She enjoys traveling and writing about personal finance and entrepreneurship.
Updated on