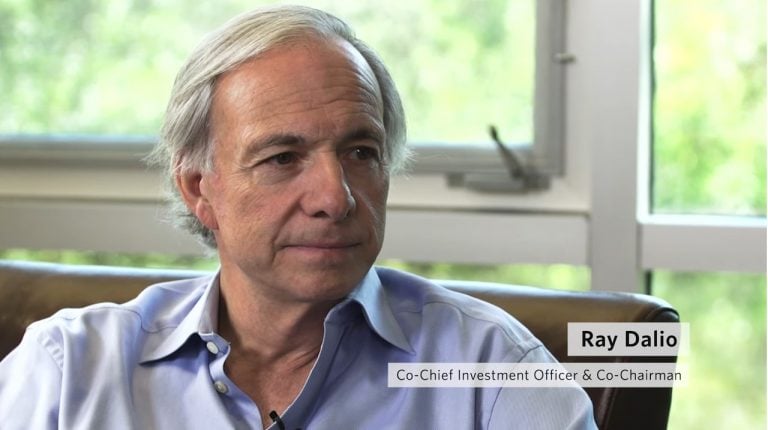 Over the last 40 years, China's rapid economic expansion has altered the world's geopolitical and economic landscape. Bridgewater's Founder, Co-CIO and co-Chairman Ray Dalio joins Bridgewater's Senior Portfolio Strategist Jim Haskel to discuss the historical arc of this growth and why the portfolio characteristics of China's markets are attractive and diversifying despite escalating global tensions.
Ray Dalio Discusses The Impact Of China's Growth On The World Economy
Hayden Capital 2Q22 Performance Update
Hayden Capital's performance update for the second quarter ended June 30, 2022. Q2 2021 hedge fund letters, conferences and more Dear Partners and Friends, The markets continued to sell-off in the second quarter, especially for internet-based businesses.  This year continues to be the toughest stretch for us, since the Hayden's inception.  Inflation concerns and the Read More
Q2 hedge fund letters, conference, scoops etc
Transcript
I'm Jim Haskell Senior Portfolio strategist here with CO CIO, Ray Dalio. And the subject today is China and Ray, you've been going there since 1984. A lot of experience China in the news today in many different regards, can you walk us through a little bit about your experiences and how you've seen China evolve over the last 35 years,
I've been able to go to China since 1984, and participate and see the evolution. Yeah. And it's been quite something. You know, the first time I went, I was invited by CITIC, which was called a window company, then, which was the only company that was allowed to deal with the outside world. And they were curious about the world financial markets. So I was invited there. At the time, the city was mostly who talks which are small neighborhoods, poor neighborhoods, and I remember speaking, and they are office building called the chocolate building and looking outside, and we were talking about opening up. And at the time, I knew what opening up would mean, you know, the rest of the world had a cost and level that was here in China had a cost level there. And if they could eliminate their inefficiencies, it would go like this. And so I looked out there, and I said, you know, you'll see those who, who tongs become replaced by skyscrapers, and so on. And they told me that, you know, you don't know China, but that force, and their character and the creativity that they exhibited, took them to what is the greatest economic miracle of all time, you know, To put that in perspective, per capita income since then increased by 26 times? Yeah, the share of world GDP went from the 2% to 22%. Today, so what's a comparable power of the United States, the poverty rate went from 88% to less than 1%. And the life expectancy increased by 10 years. There many, many others and capital markets, very big changes. And so, but I never went through for making money, I went for curiosity, you know, and that curiosity brought me in contact with the Chinese people. Who I really, really came to love it admire the character of them, that what the type of relationships, that they valued, all of those types of things, and I could see that character, and I was able to over those years, build friendships, I was able to contribute, in some mind small ways to the development of the financial markets and see it. And I remember, these people have a great old group of friends who were the first pioneers to set up the stock market there.
They were seven companies that each had a representative, and it was in a dingy hotel. And these people were to form the stock market in the financial markets. And so I bobbed and that evolution was an intimate evolution, in which I brought my family, I brought my kids. I remember bringing my son Matthew, when he was very young, along, and we would go in and we'd have meetings, and they'd bring cookies and milk, and he'd be there. And he ended up going to school there when he was 11. Right? There's a whole different world he lived there. And that whole different world just give you an idea of technology, you know, where they are in technology now, which is comparable in many ways to the United States. When I went, I would bring them as gifts, $10 calculators that they thought were miraculous. So I've, I've gotten to know, the people, I go there. Because I like and admire the people that I've done that for 20 years or more before we ever did anything commercially.
And so we're sitting in a time now where China has evolved in a big way. And I wonder, just from your perspective, now that as an American who's gone to China for years and years and years, how do you make sense of this growing conflict that you've written a lot about, between China and the United States? What do you think is the root cause of that?
Well, it makes total sense in a historical context.
Updated on