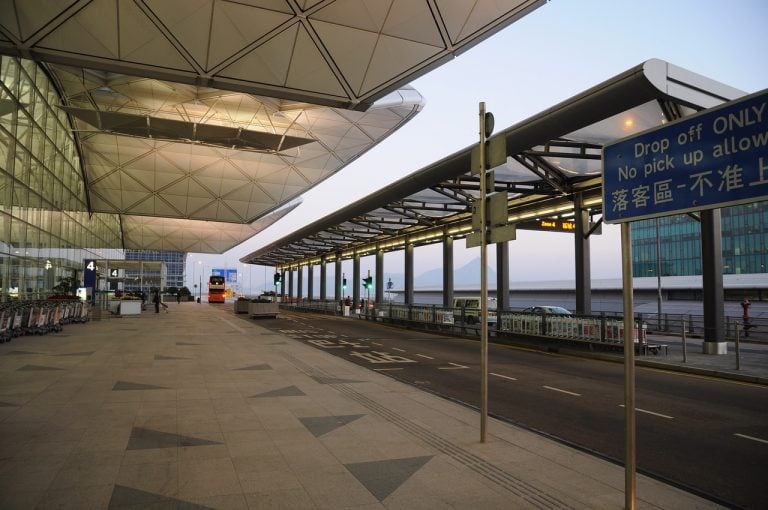 For the second day in a row, Hong Kong's airport has been thrown into chaos. All departing flights have been cancelled. Protesters are reported to be cheering the cancellations and blocking the entrances to the ticketed areas. Hong Kong airport is one of the busiest in the world, handling 1,100 flights daily across about 200 destinations.
Today marks the fifth day of massive protests at the Hong Kong airport. Protesters began the sit-ins on Friday, in opposition to alleged police brutality and the controversial extradition bill. Police fired tear gas across several locations citywide on both Saturday and Sunday, and at least nine people were injured on Sunday. Images of a young female protester being wounded in the eye have galvanized protesters into an 11th week.
Q2 hedge fund letters, conference, scoops etc
ValueWalk's July 2022 Hedge Fund Update: Tiger Cub Hedge Fund Shuts Down
Welcome to our latest issue of issue of ValueWalk's hedge fund update. Below subscribers can find an excerpt in text and the full issue in PDF format. Please send us your feedback! Featuring Andurand's oil trading profits surge, Bridgewater profits from credit, and Tiger Cub Hedge Fund shuts down. Q1 2022 hedge fund letters, conferences Read More
Since protests began on June 9, approximately 700 people have been arrested, according to police, for a range of offenses including "taking part in a riot," unlawful assembly, assaulting police officers, resisting arrest and possession of offensive weapons. Those found guilty face up to 10 years in jail. The youngest person charged is a 16-year-old girl. As part of their list of core demands, protesters are demanding the government release those arrested and detained and drop all charges -- which the government appears to have no intention of doing.
The Executive Director of the Victims of Communism Memorial Foundation (VOC), Marion Smith comments. He's based in Washington, DC. See clips of him here, here and here. See his talking points below. VOC stands with the Hong Kong protestors. ***Note: The Hong Kong rally in DC last month took place at the organization's memorial, the Victims of Communism Memorial, which is a replica of the Tiananmen Square Goddess of Democracy located at the intersection of Mass Ave, New Jersey Ave, and G Street, NW, within view of the U.S. Capitol.
More than one million people have taken to the streets in Hong Kong to protest a proposed law that would allow Beijing to extradite Hong Kong residents and foreigners across the border to stand trial in mainland China. The massive and historic demonstrations happening right now in Hong Kong are rightly called a 'last fight' because if the Chinese Communist Party can efficiently extradite those who offend Beijing, civil rights in Hong Kong are doomed. Communist China has already victimized tens of millions of people in its 70 year history. This extradition law would only add to that number.
The extradition law represents a direct threat to the rule of law and to the autonomy of Hong Kong. The 'one country, two systems' framework continues to be eroded by Beijing as it continues to restrict free speech, crush dissent, and co-opt HongKong's institutions.
This proposed law is the latest offense of many. Since the 2014 Umbrella Movement, the Chinese Communist Party has jailed protestors, side-lined pro-democracy and pro-independence voices, and expelled foreign journalists. A city where civil rights and fundamental freedoms have been a model in Asia is now being taken captive by the single-party dictatorship of Xi Jinping. Now the Communist Party wants to finish the job and absorb Hong Kong.
The people of Hong Kong are standing against this suppression of their freedom, and so must the United States and the rest of the free world.
Hong Kong also sent a strong message to Beijing last month as 180,000 people gathered for the annual vigil to commemorate the victims of the June 4, 1989 Tiananmen Square Massacre. Beijing still denies that this massacre took place, but the people of Hong Kong know what China's communist regimes stands for – and they want no part of it.
VOC's work has focused on calling out China's human rights violations. In June 2016, computer hackers supporting China's Communist government shut down VOC's website during an international online meeting highlighting the 1989 Tiananmen massacre in Beijing. In December 2016, when the Miss World pageant - largely sponsored by Chinese companies, silenced Chinese beauty Queen Anastasia Lin, a critic of China, at a U.S. competition, VOC sponsored the premiere of her film and stood by her side. In July 2016, VOC released its annual Captive Nations Report on North Korea in which they rebuked China for failing to curb North Korean aggression. Just last month, Marion authored this oped in the Washington Post: Buying stock in these Chinese companies makes you complicit in terror on Uighurs.
What do you think about the latest protests at Hong Kong airport? Tell us in the comments section.
Updated on