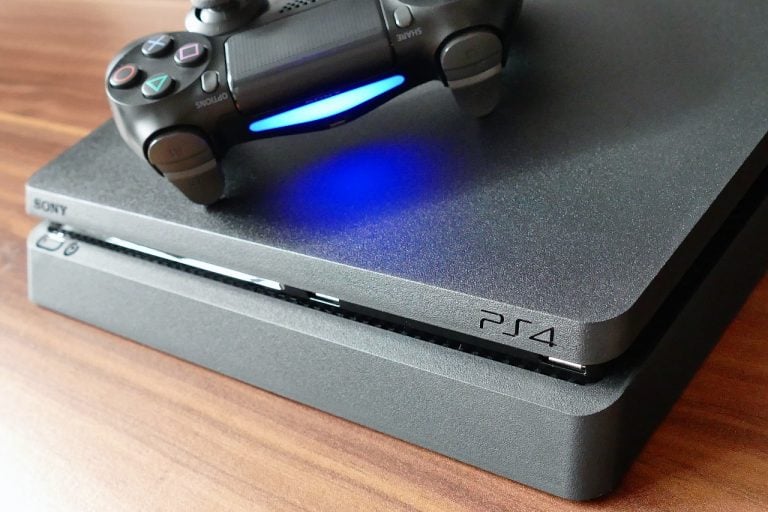 Tidbits about the PlayStation 5 have been leaking out gradually over time as fans wait excitedly for Sony's next-generation console. Now we've got a potential update on the PlayStation 5 graphics, which could be absolutely mind-blowing.
The tip comes from reputable hardware insider @Komachi Ensaka via Twitter:
Oberon A0.
Gen2 : GFXCLK = 2.000GHz
Gen1 : GFXCLK = 0.911Ghz
Gen0 : GFXCLK = 0.800Ghz.

This AI-Powered Emerging Hedge Fund Manager Is Blazing A New Path

Investment strategies used by hedge funds have evolved over the years, although the biggest changes have come in the use of computers to develop portfolios. Rosetta Analytics is a woman-founded and woman-led CTA that's pioneering the use of artificial intelligence and deep reinforcement learning to build and manage alternative investment strategies for institutional and private Read More

— 比屋定さんの戯れ言@Komachi (@KOMACHI_ENSAKA) August 12, 2019
In the tweet, generation zero is believed to be the PS4 because it matches the maximum speed of that console. Generation one is the PS4 Pro because the speed matches that console's speed. Thus, generation two is believed to be the PS5. Three clock speeds are listed because the PS5 is expected to be backward compatible with the PS4 and PS4 Pro, which means games designed for those systems will run at their speeds instead of the PS5's maximum graphics speed.
T3 spotted the tweet and offered further explanation because the tweet isn't entirely clear for those who aren't into the details as far as clock speeds go. The tweet suggests the PlayStation 5 graphics could be clocked at a maximum of 2GHz, which amounts to 9.2 teraflops of power in the RDNA architecture. T3 adds that the PS4's GPU has just 4.2 teraflops of power, so that's quite a significant leap between generations.
The tweet also mentions Oberon, which is a name you might not have heard in reference to the PS5. According to other Twitter tipsters, Oberon is the code-name for a platform which uses an Ariel GPU and Gonzalo APU, both of which are also code-names.
Another link has been discovered adding credibility to the previous leak.

1. Oberon codename uses an Ariel GPU.
2. Ariel is linked to the Gonzalo APU.
3. Oberon clocks of 800 mhz and 911 mhz are a that of PS4 and PS4 Pro for backwards compatibility

It's looking like PS5! https://t.co/G0YizDcc1b

— Is A Parrot (@isaparrot) August 14, 2019
If the PlayStation 5 graphics are indeed going to be clocked at 2GHz, then that would be on par with top-of-the-line graphics cards used in gaming PCs, including the NVIDIA GeForce RTX 2080, which delivers 10 teraflops of power. PCs have long been considered the device of choice for serious gamers, but the PlayStation 5 graphics speed makes it appear that Sony is trying to level the playing field between PCs and consoles. This is also in line with what we heard about Cyberpunk 2077, which is expected to bring high-end PC graphics to Sony's and Microsoft's next-gen consoles.
Sony is expected to reveal the PS5 in February ahead of a holiday launch in 2020.