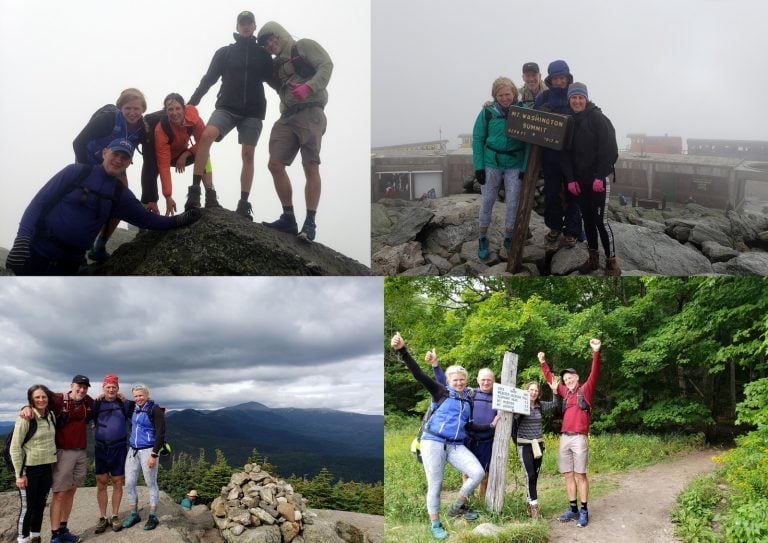 Whitney Tilson's email to investors discussing Enrique Abeyta's update on Anheuser Busch Inbev NV (NYSE:BUD); What's wrong with the global economy?; Would the Sackler family give up ownership of Purdue Pharma and file for bankruptcy?; Barclay's on Mallinckrodt; Hiking the Presidential Traverse.
1) My colleague and longtime veteran of the Wall Street and hedge-fund world, Enrique Abeyta, pitched beer giant Anheuser-Busch InBev (BUD) at our first shorting conference on May 3, 2018. (You can watch the 15-minute video of his brilliant presentation here and see his slides here.)
Q2 hedge fund letters, conference, scoops etc
Crypto Hedge Fund Three Arrows Blows Up, Others Could Follow
A few years ago, crypto hedge funds were all the rage. As cryptocurrencies rose in value, hundreds of hedge funds specializing in digital assets launched to try and capitalize on investor demand. Some of these funds recorded double-digit gains in 2020 and 2021 as cryptocurrencies surged in value. However, this year, cryptocurrencies have been under Read More
It was a great call, as the stock fell from $97 to $65 by December. Since then, though, it has rallied and is now back up to $93. I asked Enrique for his latest thoughts. He replied:
Barclays issued a spot-on report yesterday in which they downgraded Anheuser-Busch InBev to underweight (in other words, a sell). This makes them the only outlier among the 15+ analysts who cover the stock from major brokerages. The majority (two-thirds) of them have buy recommendations. It's quite unusual to have a major bank like Barclays step away from the pack like that on a company of this size.
While that is interesting, the points in the report are even more interesting. Here's the opening paragraph (my comments in brackets):
BUD has had a good share price run in recent months, but we see 3 reasons for this to end. We d/g to UW and go against the 92% of analysts who are buyers or holders. The 3 critical operational issues are:
1) Key markets of Brazil, Colombia, and South Africa are likely to cede share to Heineken.
2) BUD's largest market, the U.S., is likely remain in structural decline. [Nielsen data is showing a 7% per annum decline!]
3) BUD's Chinese business is likely to underperform other European operators in the market. [The trade war could affect consumers' willingness to buy brands associated with the U.S.; AB InBev's biggest brand in China is Budweiser.]
The market's valuation of BUD is overly simplistic, in our view – it ignores inflation and minority interests. We revise our earnings post Q2 results and the sale of Australia, and d/g FY20E EPS by 4%. We value BUD on a PE of 16.4x, a 25% discount to EU Beverages, resulting in our €74 PT (was €85).
Barclays also noted that emerging market growth of 5% was inflated by price/mix in countries with currency issues and argued that the real growth rate was closer to 1% to 2%.
I applaud AB-InBev's controlling shareholder, Brazilian private-equity firm 3G Capital, for doing what it can to address the many issues the company faces. Last month, the company reported earnings that the market perceived as strong and also announced the sale of its Australian unit for a good price (about $11.3 billion in enterprise value).
I say "perceived as strong" because there were a lot of adjusted numbers in the earnings report. For example, the company highlighted that "organic" revenue was up 6.2% year-over-year, but actual revenue declined by 0.2%.
Long term, the fundamental outlook for the business remains challenging. Look at the downtrend in earnings revisions in this chart, and compare it with the 43% bounce in the stock:
The revisions have bottomed out, but I suspect this is temporary.
If I were running my old hedge fund, I would be adding to my short position right now.
2) An interesting New York Times article that argues that economic growth rates in the developed world are going to be lower than in the past due to some well-known factors... But also one I haven't read as much about: shrinking populations. Our Irrational Anxiety About 'Slow' Growth. Excerpt:
No major economy is growing as fast as it was before 2008. Not one is growing faster than 10%, the rate experienced by the Asian "miracle economies" before the crisis. In almost every country, the national discussion focuses on what must be done to revive growth and ignores the fact that the slowdown is driven by forces beyond any one government's control.
...............
Germany is one of at least five major economies on the verge of a recession, which is typically defined as two consecutive quarters of negative growth. But the real issue is whether that definition still makes sense in a country with a shrinking labor force like Germany's.
3) News about the opioid epidemic is coming fast and furious. Since my e-mail yesterday:
It was revealed that there may be a deal under which the Sackler family would pay $3 billion and give up ownership of Purdue Pharma, which would file for bankruptcy and become a "public beneficiary trust" whose profits would go to the states, cities, towns, and tribes being ravaged by the epidemic that Purdue bears much responsibility for creating: Sacklers Would Give Up Ownership of Purdue Pharma Under Settlement Proposal.
Plus, Barclays reduced its price target on Mallinckrodt (MNK) this morning, writing:
We value MNK at 4.8x NTM EV/EBITDA (a ~40% discount to L2Y average), yielding a $5 PT (lowered from $7). Despite seemingly compelling valuations, we remain Equal Weight due to: 1) ongoing Acthar uncertainty, 2) LOEs, 3) potential risks related to opioid litigation. Risks to our thesis: Upside: 1) Greater-than-anticipated Acthar volume pickup, 2) pipeline progress, 3) faster de-leveraging than expected; Downside: 1) Acthar readouts are negative, 2) pipeline failures, 3) legal risks materialize.
The Washington Post has a series of 11 videos on the opioid epidemic, which you can watch here.
4) If you're ever in New Hampshire and looking for a challenging one-day adventure (which can also be done in two days), I recommend the Presidential Traverse, which I did last Friday. Eight peaks (the highest being Mt. Washington), 20-plus miles, and 9,200 feet of elevation change! Here are some pictures, and I've posted my full write-up here.
Best regards,
Whitney
Updated on