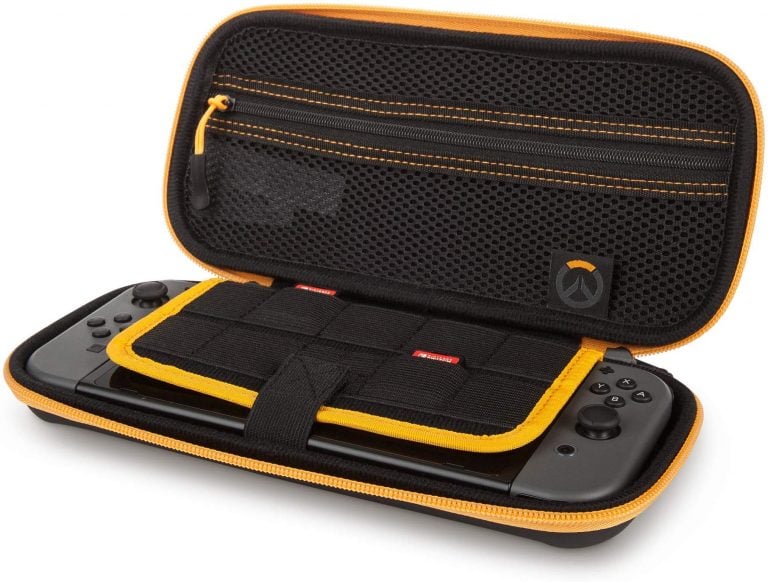 Blizzard's team first-person shooting game Overwatch may possibly come to Nintendo Switch. An Overwatch Nintendo Switch case appeared on Amazon and it was quickly spotted and caused speculation about whether Blizzard's popular FPS game will make it to the Switch console. Interestingly, the listing was taken off soon after it was posted.

Accessory company PowerA listed an Overwatch Nintendo Switch case merchandise on Amazon. However, given that there's no Nintendo Switch console version of Overwatch, many were quick to suspect that the game may debut for the mentioned console. The Amazon listing was brief, but long enough for someone to share it online.
The case was black but it sported the familiar orange color that matches that of Overwatch, as well as its logo, while the note showed that it was "officially licensed by Nintendo and Blizzard Entertainment." The listing was discovered by ResetEra user Lady Bow who quickly shared the listing and also posted it to Twitter. However, soon after, the listing was taken off.
London Quality Growth Investor Conference: Buy Dassault Systemes
At this year's inaugural London Quality Growth Investor conference, Denis Callioni, analyst and portfolio manager at European investment group Comgest, highlighted one of the top ideas of the Comgest Europe Growth Fund. According to the speaker, the team managing this fund focus on finding companies that have stainable growth trajectories with a proven track record Read More
Overwatch-themed Nintendo Switch case (PowerA) listed on Amazon https://t.co/5pceXbSUrZ

"Officially Licensed by Nintendo and blizzard entertainment" pic.twitter.com/yfK0YzmLuN

— Wario64 (@Wario64) August 26, 2019
Blizzard has never officially announced the port release of Overwatch for Switch. However, more often than not, it was shown that this option wasn't out of the question. Blizzard has a thing for Switch, given that Diablo 3 Eternal Collection for Switch was released in 2018. Additionally, Jeff Kaplan, game director of Overwatch, spoke about the possibility of the game coming to Switch back in 2017.
"I'm loving the Switch!" Kaplan said in a Reddit AMA session at the time. "My second favorite gaming platform of all time is the 3DS. Getting [Overwatch] on the Switch is very challenging for us. But we're always open minded about exploring possible platforms."
While the Overwatch Nintendo Switch Case could actually hint at the release of the game for this console, more info will probably be announced during the presentation at BlizzCon, which will take place in November. Another rumor, as reported by Kotaku, has it that the game could get its extension known as Overwatch 2 which will be more focused on PvE content, which at the moment seems to be lacking in the currently available version of Overwatch.
The game is currently available on PS4, Xbox 1 and PC, so the case listing on Amazon could only be a coincidence or this company's attempt to offer a cool accessory for this console. However, with the listing being taken down soon after being spotted by others does spark curiosity.
Overwatch has seen a lot of changes in its infrastructure. Earlier this year, the game introduced a Workshop mode which allows players to customize their PvP matches, making it particularly appealing to coders who like to play and tweak with different codes. Additionally, the game addresses several other issues by announcing role-locking and character adjustments, making the game more restricted in choosing characters for better teamwork.
Updated on