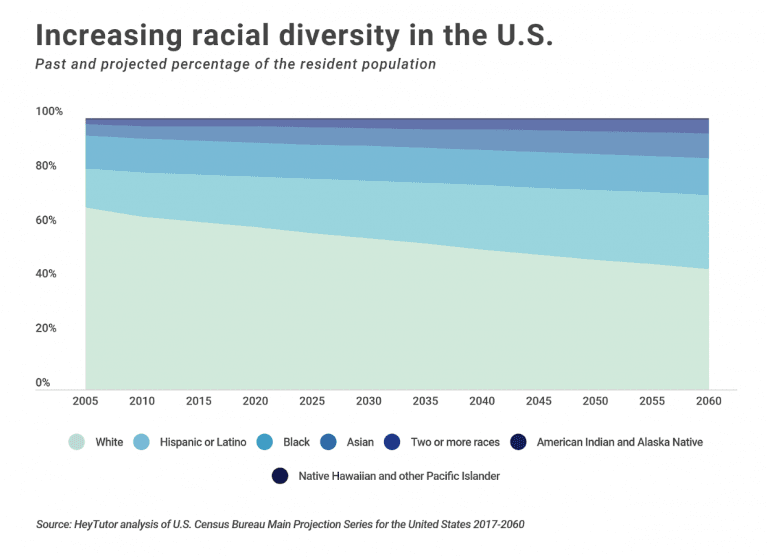 HeyTutor just released a new report comparing the most diverse cities in the U.S.
While non-Hispanic whites are still the majority today, this picture is changing as the U.S. is becoming more racially and ethnically diverse. Projections made by the U.S Census Bureau indicate that non-Hispanic whites will make up less than 50 percent of the population by 2045. This demographic milestone will occur even sooner for children under the age of 18, with whites estimated to comprise less than 50 percent of the young population by 2020.
[REITs]
Li Lu In New Interview: China Is Full Of Opportunities For "Patient Investors" Who "Know The Value Of Businesses"
Recently, Bruce Greenwald carried out a virtual Fireside Chat with Li Lu, the founder and chairman of Himalaya Capital. Greenwald and Lu covered multiple topics during the discussion, addressing everything from the value investor's approach to appraising businesses and what he had learned from his great friend Charlie Munger. The duo also discussed China's economy Read More
Q2 hedge fund letters, conference, scoops etc
While the trend is clear at a national level, diversity varies widely by location. To find the most diverse cities and states in the U.S., researchers at HeyTutor analyzed both racial/ethnic diversity and birthplace diversity using the latest data from the U.S. Census Bureau. At the state level, Hawaii, California, and Florida are the most diverse overall, while Vermont, Maine, and West Virginia are the least diverse. In general, states on the coasts tend to be more diverse than states in the middle of the country.
Interestingly, states in the U.S. are as different as the cities that comprise them. The data shows that cities within the same state can differ substantially with regard to diversity and that some of the most diverse cities in the U.S. are not found within the most diverse states.
The table below shows the 10 most diverse cities in the United States:
For more information, a detailed methodology and complete data for diversity in every city, please see the original report on HeyTutor's website.
https://heytutor.com/blog/the-most-diverse-cities-in-the-united-states/