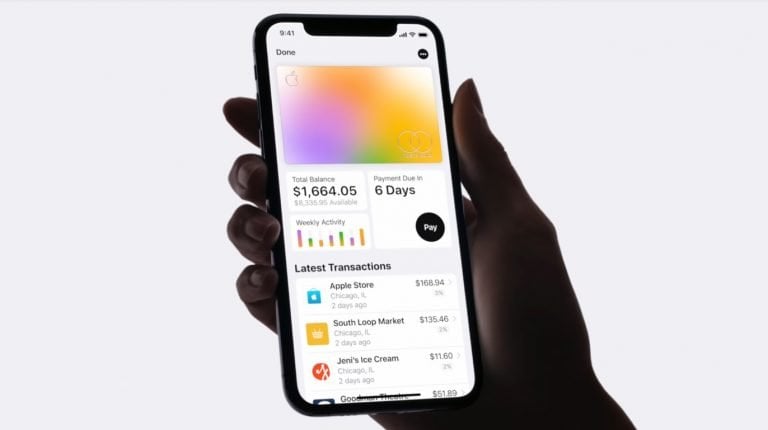 Apple Card started rolling out to some early testers earlier this week. Apple's card comes with several benefits, such as cash back, tracking spending and more, that has largely been discussed in the media. Apart from these Apple Card benefits, there are several lesser-known benefits as well that the card offers. These benefits were leaked recently by MasterCard, which processes payments for Apple Card.
Since Apple Card uses MasterCard networks, one can presume that the cardholders will get some MasterCard benefits as well. These benefits may include theft protection, travel discounts, home rental discounts, special events and more. The benefit may also include a membership to ShopRunner, which entitles users to free two-day shipping on some websites.
All these benefits are common to MasterCard holders. However, until now, there has not been any information available officially that these benefits will be available to Apple's cardholders as well. MasterCard listed all these benefits on its website under the title MasterCard Benefits for Apple Card Customers.
Seth Klarman Describes His Approach In Rare Harvard Interview
In a rare interview with Harvard Business School that was published online earlier this month, (it has since been taken down) value investor Seth Klarman spoke at length about his investment process, philosophy and the changes value investors have had to overcome during the past decade. Klarman's hedge fund, the Boston-based Baupost has one of Read More
However, this webpage, which was live initially, has since been removed, and was not available at the time of writing. So, it is still not confirmed if these benefits will be available to the Apple cardholders or not. The timing of the webpage, which coincides with the initial roll-out of Apple Card, suggests that the webpage will be up sooner or later.
Even if these benefits are not available to Apple users, it may not make much of a difference in customers' decision to go for the Apple Card or not. These benefits can be seen as an add-on or secondary benefits, and most users would be okay without them as well. Nevertheless, these still are good perks for those who were already considering applying for the Apple Card.
Meanwhile, Apple continues to roll out the card on an invitation-only basis. The company is randomly selecting people who earlier signed up for Apple Card notifications. As of now, it is not known how many people have received the invite. The full rollout is expected sometime later this month, and the MasterCard benefits page may reappear by then.
Talking of primary Apple Card benefits, the most attractive is the cashback rewards system. The card holders will get daily cash back of up to 3%. With Apple Card, you get 1% cash back on all your purchases, and on purchases made via Apple Pay you get 2% cash back. Moreover, if you purchase anything from Apple Store (physical or online) or from App Store, iTunes Store, and Apple services, then you get 3% cash back.
Another benefit is the "Daily Cash," which means you get the cash back bonuses on a daily basis. This is good as you won't have to wait for weeks for the cash back to reflect in your account. There is no limit on the daily cash that you can get, but you will need Apple Cash for Daily Cash. You can still get rewards without Apple Cash, but the cash back would be monthly then.
Apple Card benefits also include the ability to track spending and budgeting. The Wallet app will detail the amount you spend on different categories, such as Shopping, Food, Entertainment and more. Moreover, it will also provide weekly and monthly spending summaries. The app will also offer a Total Balance summary, which includes previous monthly balance, new spending, payments and more.
Another benefit of the card will be evident when you make a payment with it. The card displays multiple payment options and also calculates the interest on paying different payment amounts in real time. According to the company, the card encourages customers to spend more each month to reduce the interest. Moreover, it also offers users to schedule payments either weekly, biweekly, monthly or even a one-time payment, unlike the monthly option that other cards offer.
When Apple announced the card, the company said that it would offer an annual percentage rate (APR) between 13.24% and 24.24% based on the credit score. However, a new base APR has come into effect following last week's Federal Reserve's decision to cut interest rates. Now, the new base APR, as noted by The Verge's Nilay Patel, is 12.99%, while the maximum is 23.99%.
Btw, the lowest APR for Apple Card is 12.99 percent after Fed rate cut, seeing a few stories quoting a higher rate. But I just signed up and it is indeed 12.99. pic.twitter.com/mYbDpXskUw

— nilay patel (@reckless) August 6, 2019
Those who plan to apply for the card to avail themselves of these Apple Card benefits can refer to Apple's guide on how to apply. Also, those who froze their TransUnion credit must quickly unfreeze them. Goldman Sachs, which is Apple Card's official partner, uses TransUnion for credit checks.
To be eligible for Apple Card, you must be 18 years old or more and be a U.S. citizen or a lawful U.S. resident with proof of a U.S. address. Also, you must own an iPhone running on iOS 12.4 or later. Other iPhone models won't support Apple Card. Further, you must enable two-factor authentication and sign in into the cloud on your iPhone using Apple ID.
Updated on