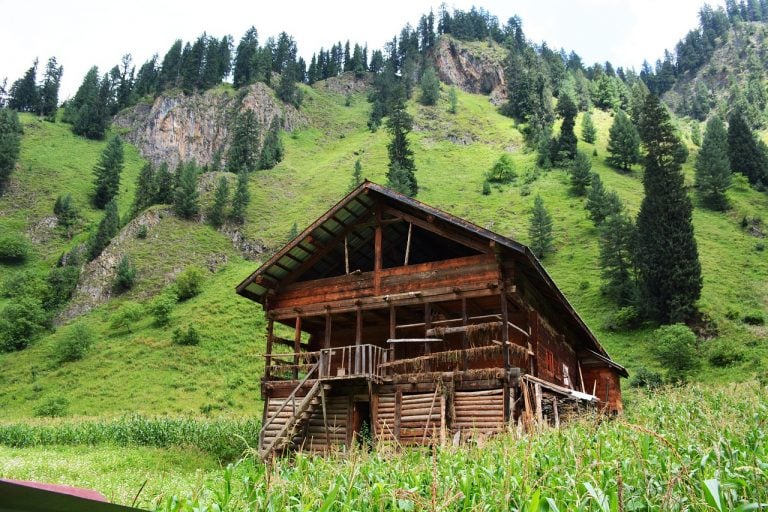 India shocked the world by revoking Jammu and Kashmir's special status, folding the state in with the rest of the country and eliminating its autonomy. Pakistan immediately blasted New Delhi's decision, vowing to assist Kashmiris. One of India's moves when revoking Kashmir's special status was to cut off all communications. Although it has become very difficult to get reports out of the India-controlled part of the disputed region, the reports we are hearing are quite disturbing.
Thus, some are calling on U.S. President Trump to step in and mediate between India and Pakistan.
It's been days since India revoked Kashmir's special status, but the region remains under lockdown. In the days before the announcement, India deployed tens of thousands of troops to the state, and then Sunday night, officials cut off internet, mobile networks and landlines there. Several political leaders were placed under house arrest and are said to be still detained.
Hedge Fund Launches Jump Despite Equity Market Declines
Last year was a bumper year for hedge fund launches. According to a Hedge Fund Research report released towards the end of March, 614 new funds hit the market in 2021. That was the highest number of launches since 2017, when a record 735 new hedge funds were rolled out to investors. What's interesting about Read More
According to the BBC, Kashmiris in other parts of India say they haven't been able to reach family members in the region. However, the news outlet has managed to connect with some residents of Kashmir and reports protests in which some citizens threw stones at soldiers. Although Kashmiris have lashed out against security forces by throwing stones before, the current lockdown in the region is unprecedented in its scale.
The United Nations issued a video statement reiterating its previous concerns about human rights in the disputed Kashmir region. UN spokesperson Rupert Colville said in the statement posted on Twitter that a report indicates that authorities previously "employed excessive force while dealing with protests leading to extra judicial killings and serious injuries." However, he said that what they have been witnessing since India revoked Kashmir's special status "takes what was already a bit of a pattern to a new level."
"We are deeply concerned that the latest restrictions in Indian-Administered Kashmir will exacerbate the human rights situation in the region" — @UNHumanRights spokesperson

— United Nations (@UN) August 7, 2019
He added that the UN has now seen even more widespread restrictions on telecommunications and warned that those restrictions will keep Kashmiris from "participating fully in democratic debate about the future status of Jammu and Kashmir."
Time published a report of what's happening there on the ground from Kashmiri journalist Fahad Shah, who filed his report during the communications blackout. Some 7 million people remain cut off from the rest of the world with no way to contact friends and family members. Schools are still shut down, public meetings have been banned, and some roads and neighborhoods in Srinagar have been barricaded.
Shah reports that more than 38,000 troops have been sent to Kashmir within the last week, and over 100 people have been arrested, including political leaders, activists and anyone else who might be considered a potential threat to peace in Kashmir. At least one protester died on Wednesday after jumping into a river while police gave chase during curfew.
According to Shah, the Indian military appears to have prepared for a war. Vehicles with speakers mounted on them are blaring announcements telling residents not to leave their homes. He visited a hospital in Srinagar and saw five young men who were hit by pellets in the face. Authorities deny using pellet guns, although they are common in Kashmir. Healthcare has been disrupted as well.
Outside the region, the change to Kashmir's special status has heightened tensions between India and Pakistan again. According to The Express Tribune, Pakistan downgraded diplomatic ties with India on Wednesday and suspended trade.
Sen. Lindsey Graham tweeted a call for Trump to mediate between Pakistan and India.
Hope the Trump Administration will provide assistance to both Pakistan and India to find a way to deescalate the current crisis. The last thing the region and the world needs is further military confrontations between India and Pakistan over Kashmir.

— Lindsey Graham (@LindseyGrahamSC) August 7, 2019
Trump agreed to serve as mediator during Pakistani Prime Minister Imran Khan's first official visit to Washington last month. Trump said New Delhi had made a similar request, but Indian officials were quick to state that they had made no such request and that they would only negotiate with Pakistan bilaterally. For now, the U.S. State Department is urging stability and peace along the Line of Control in the disputed Kashmir region, although Trump himself has yet to tweet a response.
Updated on