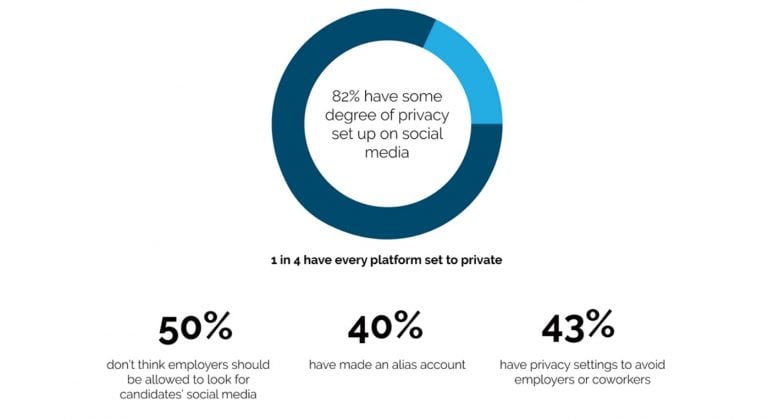 Social media has continued to grow in popularity since its inception, and now, many of its regular users have been posting, sharing, and documenting all aspects of their lives online for more than a decade. But should their digital past impact a their professional future? Many employers view job seekers' digital footprints including their social media profiles as fair game for consideration when trying to fill vacant positions, and many job seekers are aware of that possibility.
To learn more about how job seekers address the possibility that their current or future employers could seek out their social media profiles, JDP surveyed 2,000 Americans. The study found that 84% of respondents believe social media regularly impacts hiring decisions, but roughly half don't think employers should be allowed to seek out information from a candidate's social profiles.
Crypto Hedge Fund Three Arrows Blows Up, Others Could Follow
A few years ago, crypto hedge funds were all the rage. As cryptocurrencies rose in value, hundreds of hedge funds specializing in digital assets launched to try and capitalize on investor demand. Some of these funds recorded double-digit gains in 2020 and 2021 as cryptocurrencies surged in value. However, this year, cryptocurrencies have been under Read More
Q2 hedge fund letters, conference, scoops etc
The majority of respondents say they have some degree of privacy settings enabled on their accounts across platforms, but 43% say they specifically enable privacy settings to hide material from both current and future employers; establishing a boundary between their professional and private lives. An additional one-in-four people say they have all of their social media profiles set to private to mask their content, and four-in-ten have gone so far as to make an alias account under a different name altogether.
The study further revealed that the top social media profile most people want to keep private is their Facebook, followed by their Twitter, and Reddit. Uses say they are also more likely to create alias or fake-name accounts on Facebook and Twitter that only their friends and close family have access to.
To check and make sure that their privacy settings and alias accounts are sufficiently hiding their personal social media content, roughly half of respondents admit to having plugged in their names in search engines to see what appears in the results, and have then take steps to further conceal, delete and remove elements they deem unprofessional. JDP found that half of people say they've removed old profiles or individual posts to protect their professional reputation, and two-thirds say they're most likely to remove that type of content from their Facebook profiles over any other platform.
When it comes to promoting themselves online, the most popular social media tool is LinkedIn. The highest percentage of respondents say they've "postured" by following industry relevant pages and posting more professional content online.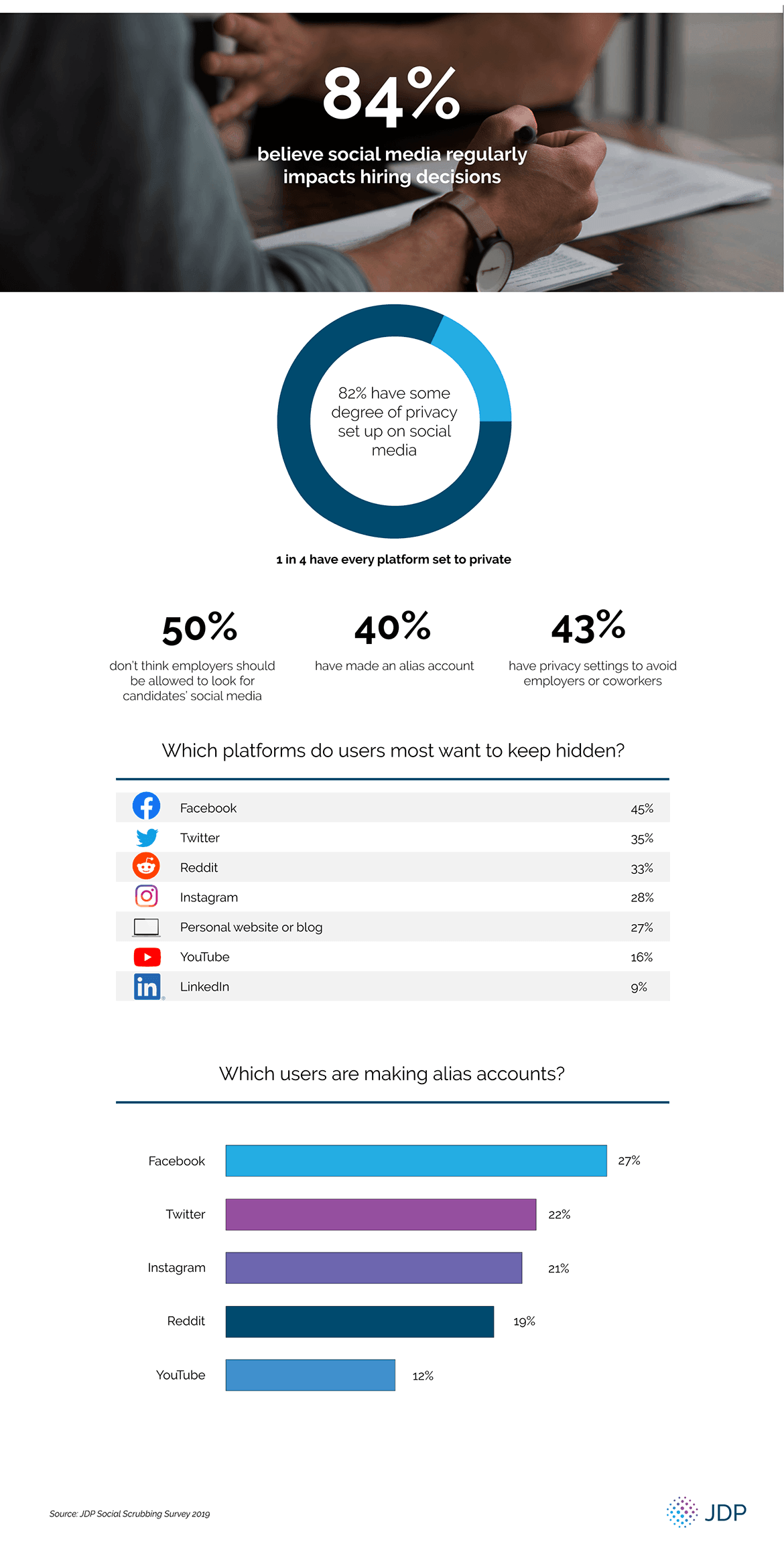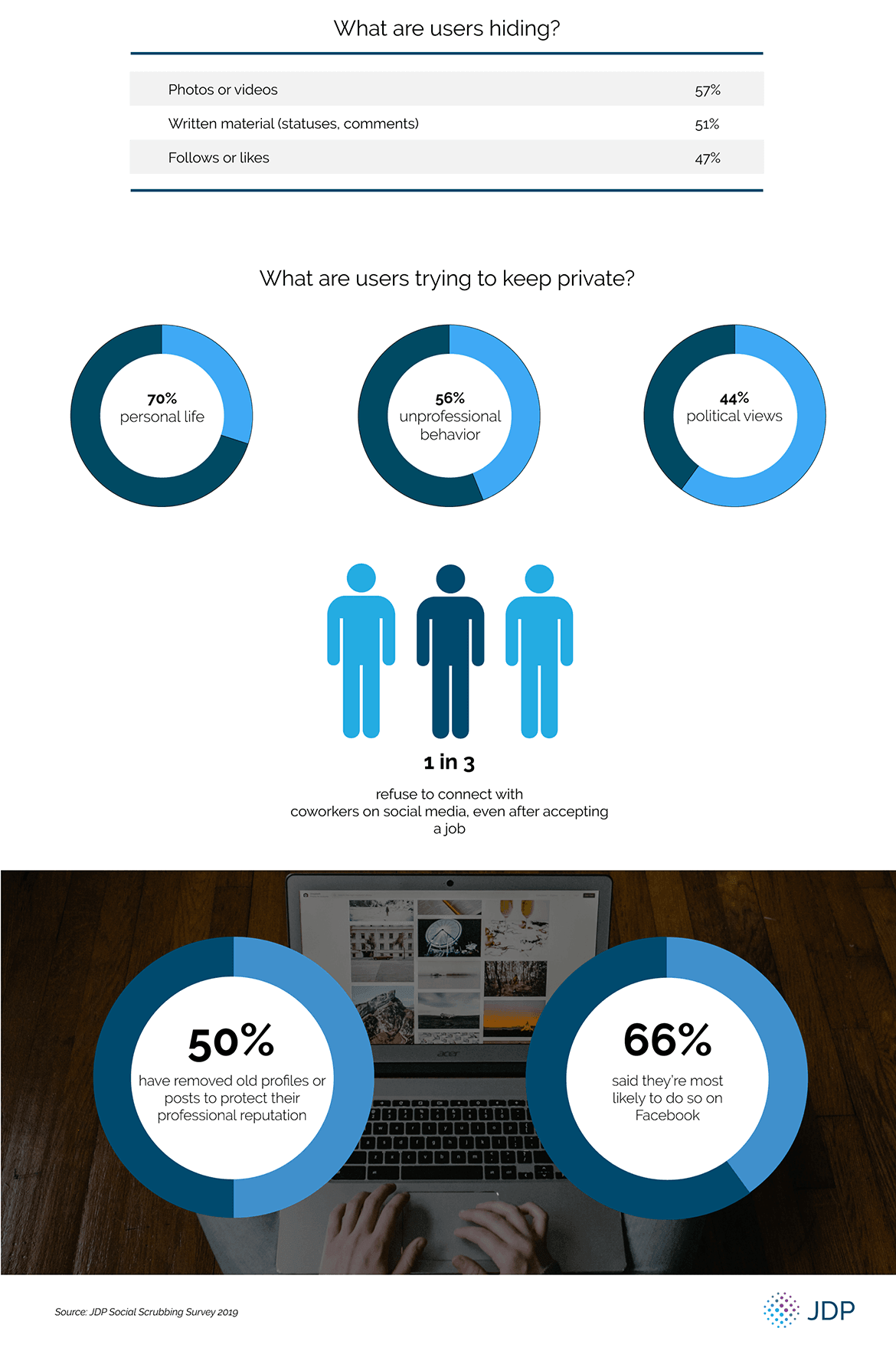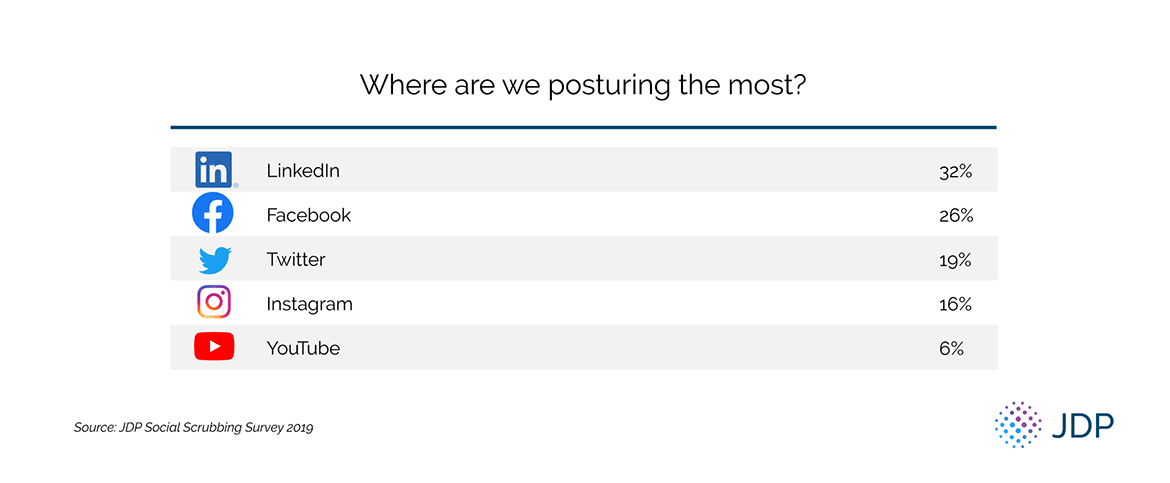 Updated on