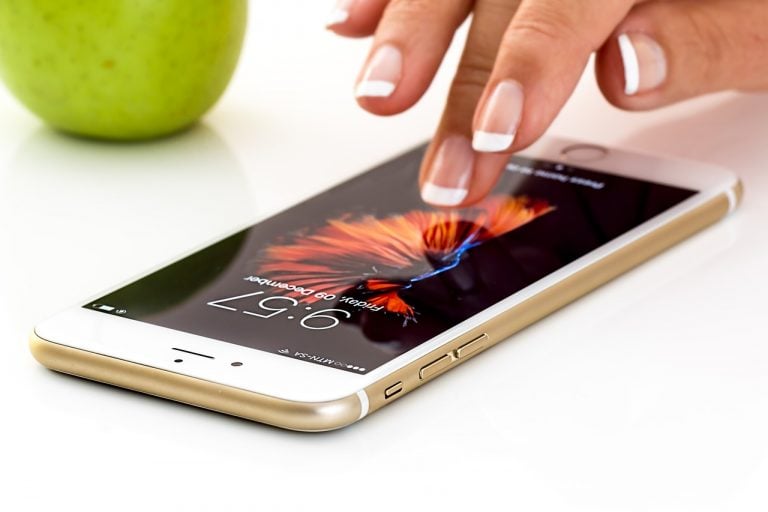 Almost every iPhone user must have come across the term jailbreak at least once in their iPhone use so far. By chance if you don't know what jailbreaking is, the Wikipedia meaning of the term is an escape from jail. For the iPhone users, it also means a similar thing, i.e., breaking the iPhone free from Apple's restrictions. Every iPhone user who is interested in jailbreaking has two common questions – Is jailbreaking an iPhone legal? and What does it mean to jailbreak a phone? In this article, we will try to address both of these.
What is jailbreaking?
Before we proceed to answer both of the questions (Is jailbreaking an iPhone legal? and What it means to jailbreak?), it is important that you understand what jailbreaking is. In simple words, it is setting the iPhone free from the instructions or limitations imposed by Apple or carriers. Or, we can say removing the software restrictions imposed by Apple.
Once you jailbreak your iPhone, you can enable customizations options that Apple or the carrier has not provided. If you were an Android user before, then you can think jailbreaking as something similar to "rooting" in the Android world. The term jailbreaking is not just applicable to iPhones, but other devices as well, such as Jailbreak Firestick, Jailbreak Roku and more.
Exclusive: Dan Loeb's Two New Stock Picks [Q1 Letter]
Third Point's Dan Loeb discusses their new positions in a letter to investor reviewed by ValueWalk. Stay tuned for more coverage. Loeb notes some new purchases as follows: Third Point's investment in Grab is an excellent example of our ability to "lifecycle invest" by being a thought and financial partner from growth capital stages to Read More
Is jailbreaking an iPhone legal and safe?
Now coming to the question if jailbreaking an iPhone is legal. The answer to this is it's not illegal, but Apple doesn't want you to do it.
Jailbreaking usually falls under the laws that safeguard DRM mechanisms, such as the Digital Millennium Copyright Act (DMCA) in the U.S. In 2012, jailbreaking iPhones was made legal after the U.S. Library of Congress exempted it from the DMCA. The jailbreaking of the iPad was made legal in 2015.
In other countries like India, Canada and New Zealand, one can circumvent DRM for non-copyright-infringing purposes. This means it is legal in these countries as well. However, in some countries, there are laws to prevent users from jailbreaking their iPhone.
The legality of jailbreaking, however, does not grant users protection from the security threats that result from jailbreaking. Apart from security, other threats that such users face are quick battery consumption, privacy concerns and more.
Since jailbreak users install apps from third-party websites, the credibility of such apps is always a concern. Also, it has been noted that jailbroken iPhones may not get system updates. Above all, the warranty of your device also lapses if you go for a jailbreak.
Apple also from time to time warns iOS users against jailbreaking their devices. According to the company, modifying any software or installing any hacking software without authorization would result in the violation of the iOS end-user agreement. Further, more issues that Apple says jailbroken devices can encounter are: unstable behavior, unreliable voice and data, interruption in services, issues with software update installation, security flaws and more.
 What it means to jailbreak?
Coming to the second question – what it means to jailbreak? We already said above that jailbreaking helps to customize the iPhone that is not possible in the normal settings. Along with customizations, there are many more things that jailbreaking allows you to do. These are:
Easily change the bundled carrier by just changing the SIM.
Add extra or new icons, tweak interface themes and also status.
Install app from third-party websites and app stores, such as Cydia.
Customize ringtone.
Delete the pre-installed apps that come bundled with iOS. (Apple added a similar feature with the iOS 10 though.)
Get paid apps for free. Moreover, you can download videos, ebooks, music and more content for free. In some cases, this could amount to theft.
Get access to the iOS filesystem.
Should you go for jailbreak?
Those in favor of jailbreaking argue Apple denies users the freedom to use the device in a way they want. Further, they say that Apple's controls are restrictive, and they prevent users who want to tweak their devices to their preferences. Also, Apple sometimes may block an app from the app store due to its business interests. Proponents of jailbreak say that users should get access to these apps.
From the above information, we can say that jailbreaking is legal and admissible. However, it comes with its own security and other types of risks that we mentioned above. Despite the risks, the jailbreak community is quite active and many users prefer to jailbreak their device. Experts, on the other hand, suggest not to jailbreak the device before the end of the warranty period.
All this points to one thing, whether or not you should go for jailbreak entirely depends on your preference. If you can live with the default options (like most users), then there is no need for jailbreak. On the other hand, if you need more customizations or other things that jailbreaking offers, then you can go for it.