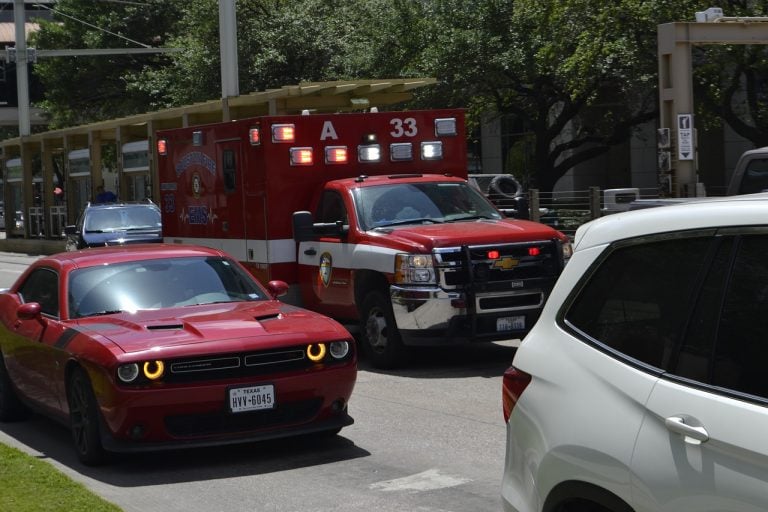 The two vehicles which are most likely to be stolen aren't from luxury brands, but they do share a couple of things in common. Both are Dodges, and both have extremely powerful engines. The two most-stolen vehicles in the U.S. are the Dodge Charger HEMI and the Dodge Challenger SRT Hellcat.
The Highway Loss Data Institute (HLDI) released its list of the most- and least-stolen vehicles with the Insurance Institute for Highway Safety (IIHS). According to the data, both the loss claim rates for both Dodge vehicles are over five times the average loss claim rate for models between 2016 and 2018. The Infiniti Q50 4-door luxury vehicle's loss claim rate is also more than five times the average.
Several other Dodge models are also on the list of the most-stolen vehicles, including the Dodge Challenger, the Dodge Charger 4WD and the Dodge Durango 4WD. The IIHS also points out that almost all of the 20 models on the list of the most-stolen vehicles have big engines or are pickup trucks or luxury vehicles.
Schonfeld Profits From Quant And Tactical Strategies In 2020
Schonfeld Strategic Advisors's, Schonfeld Fundamental Equity Fund returned 14.14% net in 2020 and the Schonfeld Strategic Partners Fund added 9.88%, that's according to a copy of the firm's fourth-quarter and full-year letter to investors, which ValueWalk has been able to review. Q4 2020 hedge fund letters, conferences and more Schonfeld celebrated its fifth year of Read More
However, what's particularly interesting is that a luxury vehicle also tops the list of the least-stolen vehicles. There was only one claim for a stolen BMW 3-Series in nearly 105,000 insured vehicle years, which is one vehicle insured for one year. Two other models on the least-stolen vehicles list are also luxury vehicles: the Tesla Model S and Tesla Model X. The IIHS suggests that Teslas are among the least-stolen because they are typically parked in garages or in more secure areas close to houses or buildings because they must be plugged in to charge.
One other omission from the list of the most-stolen vehicles is the Cadillac Escalade, which was previously at the top of the list. The IIHS suggests that there is a lot more competition in the large luxury SUV category now, so that could be one reason why the Escalade has dropped. Another reason is likely Cadillac's move to include more enhanced security and anti-theft features. Since 2015, the Escalade has been equipped with glass breakage sensors, motion detectors and a sensor that detects if the vehicle is inclined, like to tow it or to take the wheels off it.
Here's the list of the most-stolen vehicles:
Dodge Charger HEMI
Dodge Challenger SRT Hellcat
Infiniti Q50 4-door
Infiniti QX80
GMC Sierra 1500 crew cab
Dodge Challenger
Nissan Maxima
Chevy Silverado 1500 crew cab
Chrysler 300 4WD
Dodge Durango 4WD
Land Rover Range Rover
Chevy Silverado 1500 crew cab
Dodge Charger
Nissan Titan crew cab short bed
GMC Sierra 1500 crew cab
Audi A7 4WD
Infinity QX80 4WD
Here are the least-stolen vehicles:
BMW 3-Series 4-door
Tesla Model S 4WD
Tesla Model X 4WD
Chevy Equinox 4WD
Buick Encore 4WD
Subaru Legacy with EyeSight
GMC Acadia
Subaru Forester with EyeSight
GMC Acadia 4WD
Volkswagen New Beetle
BMW 3-Series 4-door 4WD
Subaru Outback with EyeSight
BMW X5
Subaru Crosstrek
Chevy Traverse
Subaru Crosstrek with EyeSight
Lexus RX 450h 4WD
Honda Odyssey
Mazda MX-5 Miata
Cadillac XT5