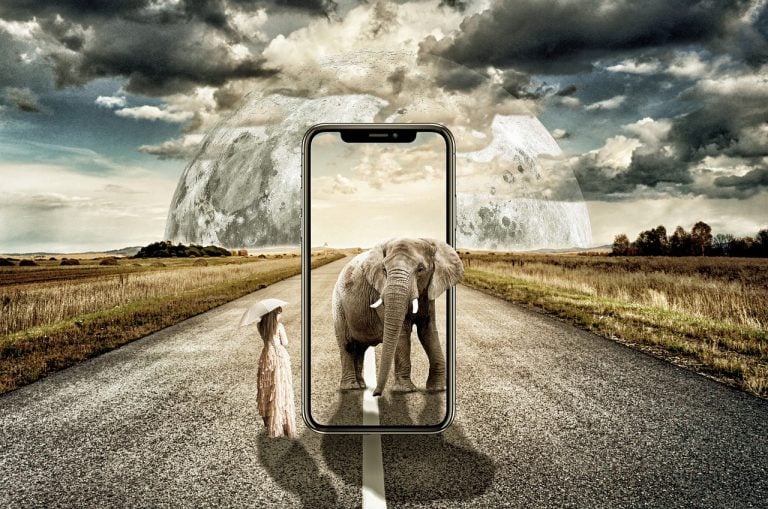 Samsung is currently the sole supplier of OLED panels for the flagship iPhones. And OLED displays are by far the most expensive components in iPhones. According to IHS Markit, Samsung-made OLED screens cost $110 for the iPhone XS and $120 for the larger iPhone XS Max. They account for roughly a third of the total bill of materials. Apple is not in a strong position to negotiate better rates because Samsung is the only company capable of producing high-quality OLED panels in large volumes. The Cupertino company is looking to change that with next year's iPhone 12 display panels.
Japanese publication Nikkei Asian Review has learned from supply chain sources that Apple is "aggressively testing" BOE Technology's OLED panels for the 2020 iPhones. Apple could certify BOE's panels by the end of this year. The addition of a new supplier would allow Apple to negotiate a better deal with Samsung, and diversify its supplier base.
According to Nikkei Asian Review, BOE Technology's OLED panels are expected to cost 20% less than Samsung-made screens because of grants and subsidies offered by the Chinese government to bolster the display industry. BOE received $283 million worth of government subsidies last year.
This mining and metals fund is having a strong year so far
The Delbrook Resources Opportunities Master Fund was up 9.2% for May, bringing its year-to-date return to 33%. Q1 2021 hedge fund letters, conferences and more Dellbrook is an equity long/ short fund that focuses exclusively on the metals and mining sector. It invests mainly in public companies focused on precious, base, energy and industrial metals Read More
Sources told the Japanese publication that Apple is in the final stages of certifying BOE Technology's advanced panels for iPhone 12. The Cupertino company is testing BOE's flexible OLED displays in Chengdu city of China's Sichuan province. The Chinese company is setting up another facility in Sichuan to prepare for potential orders from Apple.
BOE Technology could be barred from sourcing components from the US companies, just like Washington has added Huawei to a trade blacklist. It would prevent BOE from sourcing critical components from US companies like Corning, Applied Materials, and 3M to make its display panels. The US has also slapped additional tariffs on Chinese imports.
If it wins certification, BOE Technology could supply the iPhone 12 display panels next year. But Apple could initially use its displays for repairs and for older models such as the iPhone X, XS, and XS Max. It would still be a big win for the Chinese company.
OLED displays tend to be more expensive than their LCD counterparts primarily because of the heavy upfront investment required to set up a manufacturing facility. The production process is also more complex. According to Nikkei, setting up an OLED facility could cost around $6.5 billion. Not every company can afford to put that kind of money.
BOE Technology supplies flexible OLED panels for Huawei's foldable Mate X smartphone. It also supplies LCD panels for Apple's iPads and MacBooks as well as for HP and Dell laptops.
Apple is also reportedly considering LG Display as a potential supplier for the iPhone 12 display panel. The Cupertino company currently sources OLED panels for Apple Watch from LG Display. Apple has invested $2.7 billion to help LG ramp up its OLED production specifically for iPhones, iPads, and Apple Watch.
However, LG is currently struggling to produce OLED panels in large volumes while adhering to Apple's quality standards. LG could get a portion of the iPhone 12 display orders if it could meet Apple's standards. Samsung controls roughly 90% of the global smartphone OLED market.
According to reputed Apple analyst Ming-Chi Kuo of TF International Securities, Apple would launch three iPhone models in 2020. All of them would feature an OLED display and 5G technology. Apple has been lagging behind its Android rivals in 5G race. Now that it has settled its disputes with Qualcomm, it would use Qualcomm's 5G modems in 2020 iPhones.
Kuo predicts there will be two high-end models with 5.4-inch and 6.7-inch OLED displays. The third model would be more affordable than the other two, but it would still get a 6.1-inch OLED display and 5G connectivity. The 2020 iPhones are also expected to reduce the width of the display notch and introduce exciting new features.
The three iPhones coming next month won't bring any radical changes, except for a triple camera setup on the high-end models and a faster processor. They would look similar to last year's models. Apple is expected to hold the iPhone 11 unveiling event on September 10.