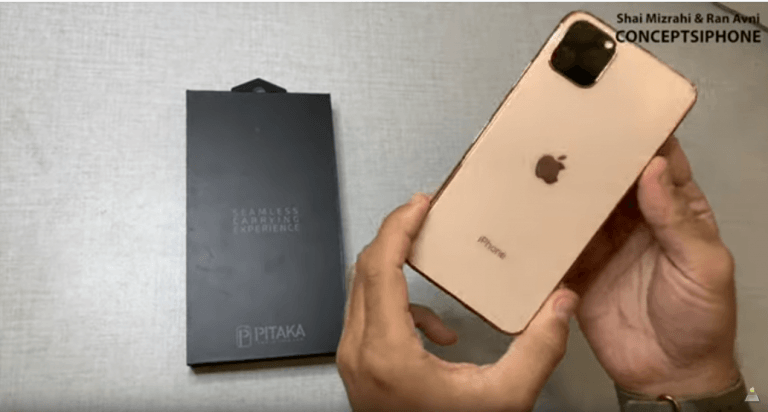 What could be the first hands-on iPhone 11 video appears to have just surfaced. As with all things iPhone-related, tech blogs have pounced on the video this week, but we must emphasize that the device in the video could still be a fake. Apple is expected to reveal the iPhone 11 within the next couple of weeks, but in the meantime, tech watchers just can't get enough rumors to chew on.
BGR and several other tech blogs spotted the iPhone 11 video, which was posted on the Chinese micro-blogging platform Weibo. It really doesn't show us much of anything. It merely shows someone flipping the phone over as it powers on.
ConceptsiPhone published another iPhone 11 video on YouTube that's actually a bit more interesting than the video that was posted on Weibo. Although this video doesn't show the device working like the other one claims to do, it does give us a good look at what are supposedly dummy units of the iPhone 11 and iPhone 11 Pro.
This mining and metals fund is having a strong year so far
The Delbrook Resources Opportunities Master Fund was up 9.2% for May, bringing its year-to-date return to 33%. Q1 2021 hedge fund letters, conferences and more Dellbrook is an equity long/ short fund that focuses exclusively on the metals and mining sector. It invests mainly in public companies focused on precious, base, energy and industrial metals Read More
The device has a square camera bump, which has long been rumored for the iPhone 11 line-up. The device is also expected to have a triple-lens rear-facing camera inside that bump. At this point, we've seen so many leaks reference this square-shaped bump on the back that it seems like most people have moved past the initial shock at its appearance.
The device in the iPhone 11 video does have the Apple logo and the word "iPhone" on the back, although we have heard rumors that they will be missing from this year's line-up. It would be strange for Apple to get rid of the logo and brand name because its brand is everything.
The bottom edge of the device suggests that Apple could retain the Lightning port as well, which is pretty much what we have been expecting. Previous leaks have indicated that Apple won't switch the iPhone to USB-C until next year at the earliest. However, we've also heard that this is the year USB-C will debut in Apple's smartphone. Then again, we heard the same thing about the iPhone 8, so it's anyone's guess.
ConceptsiPhone's full iPhone 11 video is embedded here: