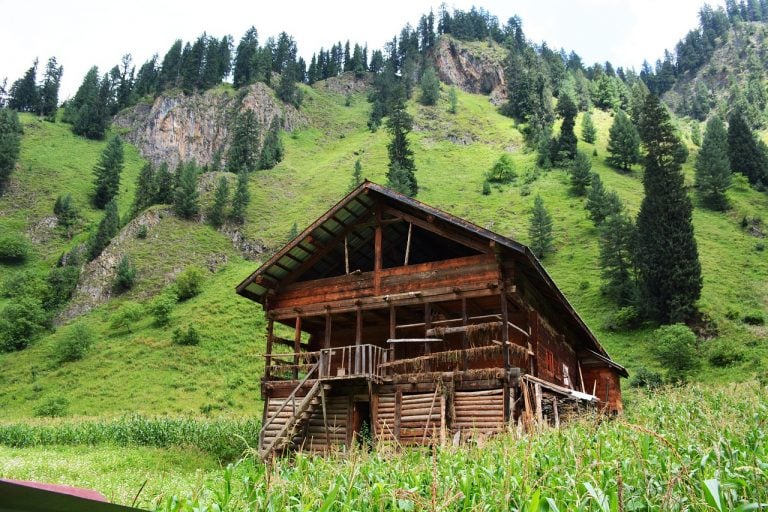 Most of the news headlines about Kashmir have focused on India's traditional enemy, Pakistan, but Pakistanis aren't the only ones upset by India's decision to revoke the disputed region's special status. The other rivalry is India vs China after Chinese media deemed the move a provocation.
Kashmir is mostly controlled by India and Pakistan, but China also controls part of it, even though the rivalry between India and Pakistan generally steals the spotlight from the China-administered part of Kashmir. However, Chinese state-run media accuses India of annexing China's part of Kashmir, firmly pitting India vs China. Part of the decision to revoke the autonomy of India-administered Kashmir involved declaring part of China-controlled Kashmir to be administered by New Delhi.
The Global Times describes India's move on Kashmir as "unwise" and "dangerous," adding that India, Pakistan and China all have nuclear weapons. The news outlet adds that although the chance of nuclear breaking out is "remote," the rest of the world should be concerned that one nuclear-armed nation has angered two others. The Global Times also said that the threat of a nuclear war "is sadly closer than it was just weeks ago."
Hedge Fund Launches Jump Despite Equity Market Declines
Last year was a bumper year for hedge fund launches. According to a Hedge Fund Research report released towards the end of March, 614 new funds hit the market in 2021. That was the highest number of launches since 2017, when a record 735 new hedge funds were rolled out to investors. What's interesting about Read More
The state-run media outlet warned in another article that New Delhi is acting "much too confident" and "reckless," adding that India wants its neighboring countries to "swallow the provocation and accept the new facts." Further, the Global Times said it will be "unimaginable if Pakistan does not take strong countermeasures."
Although the India vs China dispute is dire, there is another aspect to the decades-long conflict between Pakistan and India, and Muslim-majority Kashmir is where much of the tension plays out inside India's borders. The issue is Hindu nationalism, which spills over into relations between Muslims and Hindus, deepening the conflict between Pakistan and India.
An opinion piece published by Haaretz called attention to the rhetoric earlier this week, explaining how Nazism has taken hold in India with a twist. Hatred for Muslims has replaced hatred for Jews. Pakistanie Prime Minister Imran Khan agrees with the article and called attention to it in a tweet on Wednesday:
This is the RSS ideology that threatens not just Kashmiris or Pakistan or even just Indian Muslims, Christians & Dalits but India itself as envisaged by its Founding Fathers. https://t.co/Xn1ctcBrWJ

— Imran Khan (@ImranKhanPTI) August 14, 2019
Hindu nationalism is informed by Rashtriya Swayamsevak Sangh (RSS) ideology.
The author of the Haaretz opinion piece recalled the time he went on a cycling expedition in India 11 years ago and ran across a building with a strange name: "Hitlers Den." The business was a pool parlor and bore a Nazi insignia in full public view. The swastika is quite common in India as it appears in shops and temples, homes, vehicles, documents and notebooks. Some Hindu neo-Nazis maintain that Hitler was a reincarnation of the Hindu god Vishnu.
Social media also contains several instances of people who revere Adolph Hitler. The German dictator is also hailed as a hero in textbooks in India. His memoir, Mein Kampf, is considered a must-read for students in business schools in India, and the book is widely available across India. Some Indians even believe that the nation needs someone like Hitler in power today.
As the tension in Kashmir continues, concerns about Hindu nationalism is only expected to grow.
Updated on