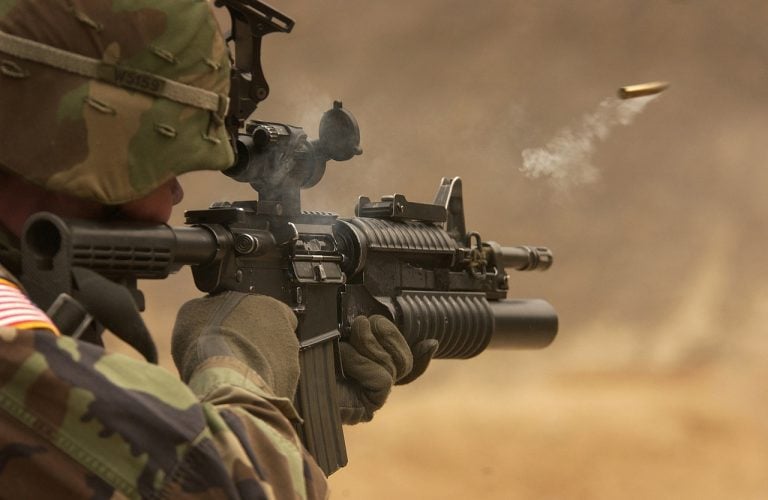 Pakistani Railways Minister Sheikh Rasheed Ahmad said during a speech at a ceremony that he believes an India-Pakistan war over the Kashmir issue is "likely to occur in October or the following month." He believes the time for Kashmiris to be free has come and that the next war with India will be the "last this time," according to Pakistan Today and Dunya News.

India-Pakistan war could be coming
He made the remarks at a ceremony in Rawalpindi.
"The United Nations Security Council would have held a plebiscite in Kashmir till now if it really wanted to solve the issue," he said. "We must stand with the people of the occupied valley, and I will visit Kashmir once again after Muharram 10."
This Long/ Short Equity Firm Sees A Time-Arbitrage Opportunity In This Pest Control Merger
Yost Partners was up 0.8% for the first quarter, while the Yost Focused Long Funds lost 5% net. The firm's benchmark, the MSCI World Index, declined by 5.2%. The funds' returns outperformed their benchmark due to their tilt toward value, high exposures to energy and financials and a bias toward quality. In his first-quarter letter Read More
He also said Kashmir sits "on the brink of destruction due to barbarian and fascist Narendra Modi," adding that Pakistan is the only thing that stands in his way. Ahmad also questioned why the rest of the Muslim world is remaining silent over the Kashmir issue. He noted that India has held an "anti-Muslim mindset" for some time and that "those who still think about the possibility of dialogue with India are fools."
According to The Economic Times, Ahmad said earlier this week that the India-Pakistan war would spread beyond the two countries and envelop the entire Indian subcontinent.
Pakistan has been struggling to find other nations to side with it against India over the Kashmir issue, although that could change. An opinion piece published by Bloomberg argues that Indian officials don't want to believe that their nation's reputation is taking a hit over the Kashmir issue. The writer notes that international media have criticized India's actions in the region and questioned whether Modi has "irreparably damaged India's claims to be a rational and stable democracy."
Thousands of Kashmiris are said to be detained, including not only activists but also students and businessmen. Movements are still largely restricted in the India-controlled part of the disputed regions. Indian officials now admit to using pellet guns and tear gas against crowds of protesters in Srinagar, according to Aljazeera. AFP reports that at least 500 different protests and stone-throwing incidents have taken place since India revoked Kashmir's special status on Aug. 5. Almost 100 civilians, 300 police officers and 100 paramilitary troops have been injured in the clashes.
PM Khan set to speak at the UN
Ahmad also referenced Pakistani Prime Minister's upcoming speech at the UN, which is set for Sept. 27. He added that they are "lucky to have a friend like China" siding with them. Multiple news outlets report that Khan will take the issue to the UN General Assembly again.
According to Bloomberg, Khan intends to raise the issue in his UN speech to act as ambassador for Kashmir to world leaders. He added that "Muslims all over the world are looking at super powers for help."
Islamabad has suspended bilateral trade with India, and Khan is now considering closing the nation's airspace for traffic to and from India. Pakistan is also considering blocking India's key trade route with Afghanistan, which also goes through its borders. The tension in Kashmir over India's move to revoke its special semi-autonomous status is now in its third week.
Updated on