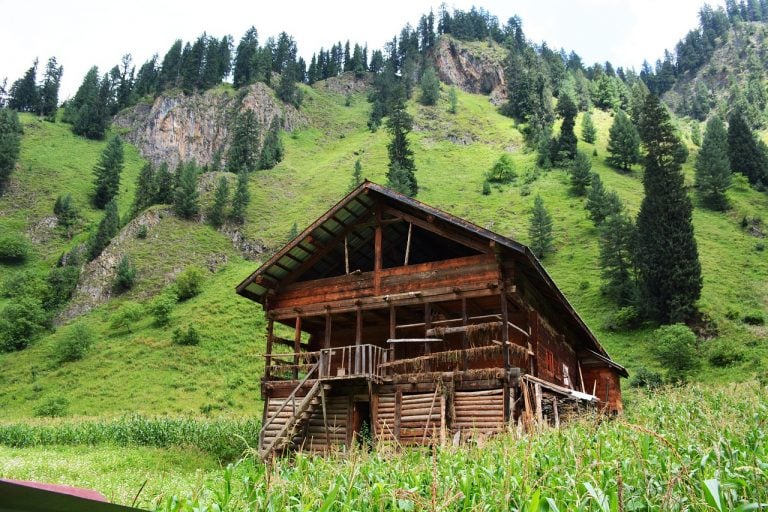 The Kashmir issue is back at the forefront in South Asia again after India revoked the disputed region's special status, which largely gave it autonomy from the rest of India. Now Pakistan says it will use "all possible options to counter the illegal steps," bringing the India vs Pakistan dispute to new heights.
The Kashmir issue has negatively impacted India and Pakistan's relations for decades because both countries claim the territory as their own. The New York Times reports that revoking some parts of Article 370 of India's constitution is seen as a major blow to the region's autonomy. The governing party which passed the revocation, the Bharatiya Janata Party (BJP) is deeply rooted in Hindu nationalism, according to the Times. One of the party's campaign promises for the year was removing Kashmir's special status. The disputed region is mostly Muslim, so many residents are concerned about what lies ahead for them.
CNBC explains that Article 370 had limited the Indian parliament's power over the state of Jammu & Kashmir (J&K). The special status enabled the region to have its own flag and constitution and make most decisions for itself, excluding any issues pertaining to foreign affairs and defense. The general autonomy has been in place since British rule in India ended in 1947.
Exclusive: Dan Loeb's Two New Stock Picks [Q1 Letter]
Third Point's Dan Loeb discusses their new positions in a letter to investor reviewed by ValueWalk. Stay tuned for more coverage. Loeb notes some new purchases as follows: Third Point's investment in Grab is an excellent example of our ability to "lifecycle invest" by being a thought and financial partner from growth capital stages to Read More
Indian Prime Minister Narendra Modi and the BJP wanted to end Kashmir's autonomy special status because they believe it was a barrier to the integration of the state with the rest of the country. The Kashmir region is the only Muslim-majority part of India. Opposition parties condemned the BJP's move, protesting it and calling it "undemocratic." Meanwhile, BJP National General Secretary Ram Madhav praised the move, adding that it will enable "complete integration of J&K into Indian union."
The Kashmir issue has now been escalated locally as India deployed tens of thousands of troops due to expectations of a backlash. Indian officials closed schools in the region indefinitely, banned public movements and placed former J&K chief ministers Omar Abdullah and Mehbooba Mufti under house arrest before announcing the end of the state's special status. Tourists have also been evacuated, and mobile networks in the region were cut off around midnight last night.
According to the Times, Kashmir residents are panicking today as streets are deserted, and many report being too afraid to even step outside. Many residents are in a holding pattern as they await news about what's next.
Separatist groups have called for an end to the Kashmir issue for years by demanding independence from India. Analysts believe the move to reduce the region's autonomy could be seen as demoralizing and further destabilize the already-troubled area.
Pakistan's Foreign Ministry condemned India's move, declaring it a violation of resolutions by the United Nations. Many lawmakers demand that Islamabad issue a swift diplomatic response. Pakistan Muslim League-Nawaz President Shahbaz Sharif urged Islamabad to call for an emergency UN Security Council meeting. He called the Kashmir region "the jugular vein of Pakistan," adding that "anyone laying a hand on our jugular vein and honor will meet a frightful end."
Pakistani Prime Minister Imran Khan reminded the world that U.S. President Donald Trump had offered to mediate the India vs Pakistan dispute over the Kashmir issue. He added in a tweet over the weekend that now is the time for such mediation because the Kashmir issue threatens to boil over "into a regional crisis":
President Trump offered to mediate on Kashmir. This is the time to do so as situation deteriorates there and along the LOC with new aggressive actions being taken by Indian occupation forces. This has the potential to blow up into a regional crisis.

— Imran Khan (@ImranKhanPTI) August 4, 2019
According to RT, Firdous Ashiq Awan, special assistant to Khan on information and broadcasting, stated India's move to scrap the region's autonomy is a violation of international law. She also said Islamabad will keep providing "diplomatic, moral and political support" to Kashmir.
The India vs Pakistan dispute nearly boiled over into all-out war earlier this year when Pakistan shot down an Indian fighter jet within its borders. Since then both sides have given signs of a desire to resolve the dispute, although violence has continued along the Line of Control in the region.