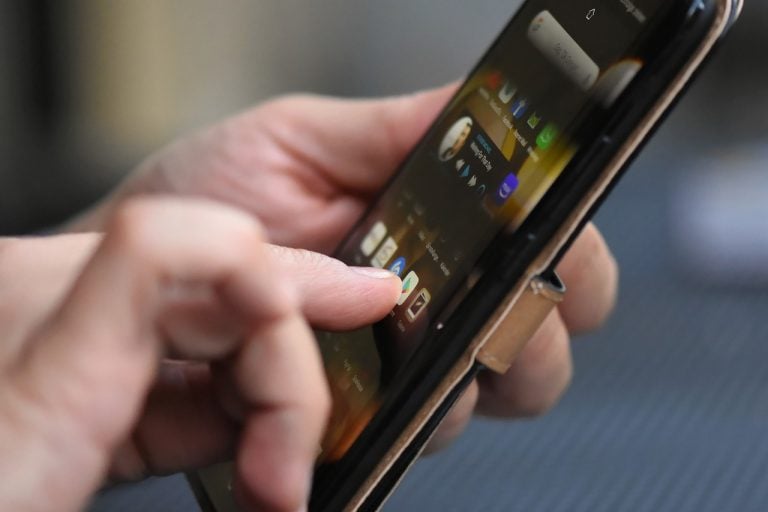 Android users have plenty of options for messaging, but Apple's messaging platform generally isn't considered to be one of them. However, it is possible to get iMessage on Android devices with a little work. All you need is the AirMessage app and a Mac.
Phandroid explained how to get iMessage on Android devices using AirMessage. The process starts with downloading and installing AirMessage on the Mac and then creating a password. It essentially turns the Mac into a sort of server to pass your iMessages through, which means the Mac must be on at all times. In other words, you will need to change the sleep settings to keep it from going to sleep. To do this, go to Energy Saver in the System Preferences and change the Computer Sleep setting to "Never."
Getting iMessage on your Android device also requires you to keep the connection between the Mac and the device stable, which requires several steps:
Crypto Hedge Fund Three Arrows Blows Up, Others Could Follow
A few years ago, crypto hedge funds were all the rage. As cryptocurrencies rose in value, hundreds of hedge funds specializing in digital assets launched to try and capitalize on investor demand. Some of these funds recorded double-digit gains in 2020 and 2021 as cryptocurrencies surged in value. However, this year, cryptocurrencies have been under Read More
Go to System Preferences > Network to find your IP address. Choose your network on the left and look for your IP address in the details panel on the right. Write down the IP address so you'll have it for later.
Connect to your router's gateway and log into the interface.
Look for the port forwarding settings, which are often under Advanced Settings.
Create a new entry by putting in your IP address, your server's port, which is 1359 by default (TCP).
Save the changes and then see if the port forwarding works by going to either PortCheckTool.com or CanYouSeeMe.org.
This process will set you up to use iMessage on Android as long as the IP address never changes. However, usually it does change from time to time, like when your modem reboots for any reason. Whenever the IP address changes, the connection between iMessage and the Android device will be lost. Getting a dynamic DNS service will avoid this issue, although it is an optional step. If you don't reboot your model very often, then you may not need to do it.
After the Mac is up and running as an AirMessage server, you will have to download and install the AirMessage app on the Android device. After the app is installed, enter your server or IP address and the password you selected earlier. Then you will see a window telling you to download your messages. Just give it permission to access your contacts, and that's all you need to do.
Updated on