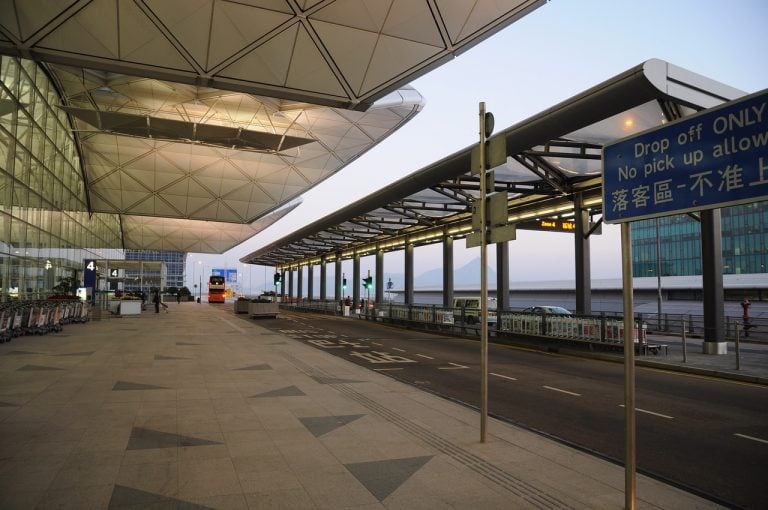 Chaos Erupts at Hong Kong's Airport, Victims Group Pleads: "Hong Kong needs America's help"
BREAKING: Police and protesters are clashing at Hong Kong's airport. Today marks the fifth day of massive protests at the airport. Protesters began the sit-ins on Friday, in opposition to alleged police brutality and the controversial extradition bill. Police fired tear gas across several locations citywide on both Saturday and Sunday, and at least nine people were injured on Sunday. Images of a young female protester being wounded in the eye have galvanized protesters into an 11th week.
Q2 hedge fund letters, conference, scoops etc
ValueWalk's July 2022 Hedge Fund Update: Tiger Cub Hedge Fund Shuts Down
Welcome to our latest issue of issue of ValueWalk's hedge fund update. Below subscribers can find an excerpt in text and the full issue in PDF format. Please send us your feedback! Featuring Andurand's oil trading profits surge, Bridgewater profits from credit, and Tiger Cub Hedge Fund shuts down. Q1 2022 hedge fund letters, conferences Read More
See the Executive Director of the Victims of Communism Memorial Foundation (VOC), Marion Smith's talking points below. He's based in Washington, DC. See clips of him here, here and here. . VOC stands with the Hong Kong protestors. ***Note: The Hong Kong rally in DC last month took place at the organization's memorial, the Victims of Communism Memorial, which is a replica of the Tiananmen Square Goddess of Democracy located at the intersection of Mass Ave, New Jersey Ave, and G Street, NW, within view of the U.S. Capitol. Marion wrote this oped in June when the protests began: Hong Kong still needs America's help.
For more than two decades, China's rulers have undermined Hong Kong's autonomy without facing a significant American response. Such silence cannot continue. The U.S. should use its special relationship with Hong Kong as leverage.
Since the U.S.-Hong Kong Policy Act of 1992, our nation has given the city preferential trade, travel and economic treatment, based on the assumption that Hong Kong is separate from — and freer than — Communist China. Yet, in addition to undermining the city's autonomy, Beijing is exploiting the preferential treatment given to Hong Kong to circumvent U.S. export controls, customs duties, sanctions, and to conduct influence and espionage operations. It also gives Beijing financial padding during the ongoing trade confrontation with the United States.
We must send a clear message to the Chinese Communist Party that Beijing's abuse of Hong Kong will carry a high cost. Congress has advanced several bipartisan legislative initiatives to this end.
The United States must act — soon. Hong Kong is to China what West Berlin was to the Soviet Union: proof that communism impoverishes and freedom enriches — economically, scientifically, artistically, spiritually. Like Taiwan, it represents a better path that is possible for the Chinese people, one that doesn't involve Beijing's tyranny.
Hong Kong, therefore, is a mortal threat to Xi Jinping and the Communist Party. China's rulers will continue to squeeze Hong Kong, just as the Soviet Union tried to strangle Berlin. As we have heard from the city's pro-democracy leaders, they fear the day is coming when Beijing does to them what it did to thousands of peaceful protesters in Tiananmen Square 30 years ago, and in the nationwide crackdown that followed.
No matter what happens, Hong Kong's citizens have made it clear to the world that they refuse to back down in defense of their freedom. It's time for the United States to show the same courage and resolve.
VOC's work has focused on calling out China's human rights violations. In June 2016, computer hackers supporting China's Communist government shut down VOC's website during an international online meeting highlighting the 1989 Tiananmen massacre in Beijing. In December 2016, when the Miss World pageant - largely sponsored by Chinese companies, silenced Chinese beauty Queen Anastasia Lin, a critic of China, at a U.S. competition, VOC sponsored the premiere of her film and stood by her side. In July 2016, VOC released its annual Captive Nations Report on North Korea in which they rebuked China for failing to curb North Korean aggression. Just last month, Marion authored this oped in the Washington Post: Buying stock in these Chinese companies makes you complicit in terror on Uighurs.
Updated on