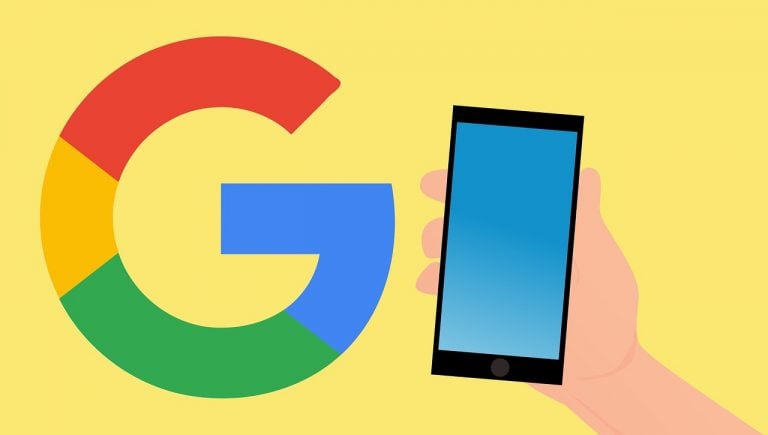 Google Pixel smartphones are known for their class-leading camera capabilities. The search engine giant has been sharing exciting details about its upcoming Pixel 4 smartphone, even though the official unveiling is a couple of months away. So, when Google's design director Claude Zellweger shared a picture on Instagram with 20x zoom, people thought he was teasing the camera capabilities of Pixel 4.
Zellweger's post included a cryptic description "Light + Shadow #googleIDstudio." He responded to a fellow Googler's comment by saying that the photo was shot on a Pixel phone and was using 20x zoom. The Pixel 3 devices come with the Super Res Zoom feature, but they can't pull as much detail as seen in Zellweger's post.
Qualivian Investment Partners July 2022 Performance Update

Qualivian Investment Partners performance update for the month ended July 31, 2022. Q2 2022 hedge fund letters, conferences and more Dear Friends of the Fund, Please find our July 2022 performance report below for your review. Qualivian reached its four year track record in December 2021.  We are actively weighing investment proposals. Starting in November Read More

View this post on Instagram
The current Pixel smartphones don't support 20x zoom. The digital zoom on Pixel 3 series maxes out at 10x. The existing Pixel phones don't have a dual camera on the back to offer optical zoom. The upcoming Pixel 4 would sport two lenses on the back. So, Google fans had good reasons to believe that the image shared by Zellweger was taken with the Pixel 4.
Probably after having noticed the growing confusion among fans about it, the Google design director clarified in a comment that it was not taken with Pixel 4. "Just to be clear: This shot was taken with a Pixel 3A." The picture looks incredibly impressive for a mid-range smartphone that maxes out at 10x digital zoom.
So, how did Zellweger achieve 20x zoom on the Pixel 3A? He said, "Zooming + cropping did the trick. I love this phone! #pixel3a." So, the Google executive appears to have used 10x digital zoom and then cropped the image to produce a 20x zoom photo.
Just imagine if Google can achieve this quality with the mid-range Pixel 3A featuring a single lens, what more is possible with the Pixel 4 that would sport a dual camera and a more powerful processor.
You can't rule out the possibility of 20x zoom on the Pixel 4. Google could achieve it through a combination of digital zoom and optical zoom, similar to Oppo's Reno 10X Zoom.
According to the rumor mill, the Google Pixel 4 would feature a 12MP main camera with phase-detection autofocus and a 16MP telephoto lens. The telephoto lens was recently revealed by version 6.3 update for the Google Camera app on Android Q. Supply chain reports also suggest that Google could offer a DSLR-like attachment for the Pixel 4 devices, which could be sold separately.
Google has confirmed that the Pixel 4 smartphones would have bezels at the top of the screen to house the selfie camera, 3D face unlocking sensors, ear speaker and other sensors. The face unlocking feature would rely on an IR sensor, a flood illuminator, and a dot projector to scan a 3D map of your face. It would work in any orientation, meaning you could unlock the Pixel 4 just by looking at it even if you are holding the phone upside down.
Well, since there seems to be some interest, here you go! Wait 'til you see what it can do. #Pixel4 pic.twitter.com/RnpTNZXEI1

— Made by Google (@madebygoogle) June 12, 2019
On the back panel, there will no longer be the dual-tone finish. And the camera lenses will be placed in a square module. The Pixel 4 would also feature motion sensing technology, thanks to the Project Soli chip. It would allow users to control basic functions such as snoozing alarms, skipping songs, and silencing phone calls just by waving their hands.
https://www.youtube.com/watch?v=KnRbXWojW7c
The Pixel 4 series would offer a 90Hz display refresh rate, similar to OnePlus 7 Pro. The faster 90Hz refresh rate enhances gaming and video watching experiences. The upcoming handsets would pack 6GB of RAM and at least 64GB of internal storage. They are expected to run Qualcomm's next-gen Snapdragon 855 Plus chipset, which is a minor upgrade over the Snapdragon 855.
Google is expected to unveil the Pixel 4 at its annual hardware event in October. The company hasn't confirmed a date for the event, but it will likely be held in the first half of October. The devices would go on sale later that month. The Pixel 4 will be competing with Samsung's Galaxy Note 10 series and Apple's iPhone 11 series.
Ahead of the Pixel 4 unveiling, Google has slashed the Pixel 3 price to just $500, down from its regular price of $800. The Pixel 3 XL has been discounted to $600.
Updated on