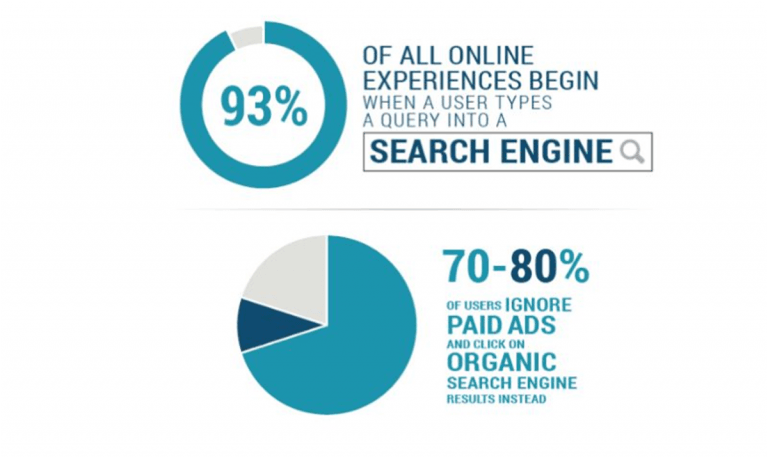 With 93 percent of all online search engine queries, 70-80 percent of those ignore the paid aids. So, what's the point, you may ask? Well, if your brand business website doesn't appear top engine results, chances are that Google is the best referrers of new leads for your competitors. So, if you're not sure if people stop and look when they browse past your website, it's time for a website redesign strategy.
Don't think of building your website as a one time deal. Instead, it's an ongoing process that is constantly changing in order to build a more competitive environment.
Peter Lynch: How Investors Can Find Their Edge
Peter Lynch was one of the best growth investors of all time. As the Magellan Fund manager at Fidelity Investments between 1977 and 1990, he averaged a 29.2% annual return. Q1 2021 hedge fund letters, conferences and more The fund manager's investment strategy was straightforward. He wanted to find growth companies and sit on them Read More
Q2 hedge fund letters, conference, scoops etc
Is web design not your cup of coffee?
Fret not, I've got you covered.
Learn how a little revamping could make a huge difference for your bottom line.
Here're some web design tips you need to pay attention to when revamping your website. 
Web Design Tips to Help Your Business Website Stay Competitive
#1: Google-Friendly
Did you have a bad SEO experience in the past?
Chances are you used outdated techniques that make sense no more. In fact, a website built in line with the best SEO practices focuses on customers above all else. When building your own website with a business template, make sure it's coded with the best SEO practices in mind. Otherwise, you knowingly invest in a project that is bound to fail.
Bad Advice
Convinced that flooding your content with keywords will keep your site's ranking high? Quite the contrary.
Having outdated content with no value is another wrong way to help your brand image get noticed.
Ignore social media and your own blog, as it doesn't bring results.
#2: Clutter-Free
Clutter-free websites have always been in demand. This kind of web design helps customers focus on what matters most. Designed in a minimalist style, your website isn't complicated and has nothing to overwhelm a visitor. As a result, the lesser component your website has, the more data-light and fast-loading it is. At last, it increases your conversion rates and impacts SEO.
Bad Advice
Flash animations, ad prompts, auto-played videos and background music is a great way to entertain your visitors. Well, the more you add, the more engaged your visitors are. Poor and complex websites still gain attention. Oh, fluff and weak language are other benefits to consider.
#3: Mobile-First Ecommerce Template is a Trend
I'm sure the information that over one-third of website traffic comes from mobile users is not a brand new for most. Having a mobile-first website is not just a perk today, it's an expectation. Yet, the number of websites that send prospects away still is huge. This way, you don't only miss a large chunk of customers but also hurt your SEO.
Well, responsive websites are a top priority for search engines, so you'd better pick a mobile-friendly eCommerce template for your business website, as an example, Multifly Shopify design:
Bad Advice
Nobody would buy from me on the phone! Having not a mobile-first website doesn't limit your visibility in search results. No problem if the text is too small to read on mobile, if a visitor is interested, he/she will read.
#4: A Good Story is More Important than Ever Before
Well, with over 2 million blog posts created each day, a good story has the advantage of rarity. It's in your interest to create unique content that's up to date with everything else that's going on in the world. Moreover, personalized posts to those you want to reach are the best practice to follow on your website. Easy to read and interesting content makes you an expert in your field. As a result, a heavily researched and highly informational content adds one more coin in your SEO karma bank.
Bad Advice
Knowing that the more content is the better, write blog posts for the sake of length. Long, blocky paragraphs are another thing that will engage your visitors from first sight.
#5: Speed Matters: Business Template Optimized for Speed is a Priority
Time is precious on the web. What is the best way to make impatient users happy? Sure, don't make them wait. Your website needs to load faster than 2 seconds, otherwise, you fail. Every extra second means more lost sales for your business. With a graphically intense design, your loading time slows down and puts off prospects. So, if build on WordPress, picking the solution optimized for speed is key. Also, pay attention to your hosting provider. The difference could be huge.
Bad Advice
The more extra-large images and complex file formats you may add to your site, the more engaging it is. Also, text graphics, many file requests, plugins, and unnecessary redirects add more and more loading time to your business website. Don't take this risk and make a difference in your website's speed.
#6: Once You Have a Content, It's Time to Add the Links
Creating solid, long blog posts are great but not enough. Now it's link-building strategy. If you don't want your content to collect dust, make yourself known by promoting it through email outreach.
If you're thinking about email as an antiquated technology, you're wrong. Even in our modern society, email is still making waves. The earlier you start building a list of people who follow your brand, the more value your content gets.
Don't underestimate online influencers in your industry. Build a list and email your content to them. Once they share your link, think of it as a vote. The higher the authority site, the more valuable your vote gets.
Bad Advice
Try to be too persistent and annoy a potential customer to vote for you. No matter how relevant your links are tied to your website, the result is the same.
#7: Security Issues
Don't kid yourself thinking that a modern website is less vulnerable to hacking. Unfortunately, it's a bad deal for most websites. From this point of view, the redesign is the only solution to that.
So, stay ahead with the software updates, use a properly trusted SSL certificate, perform regular back-ups and choose your passwords on a frequent basis. Whatever issues your business website may face regarding security, your task is to resolve it easily and fast.
As long as your website is safe and secure, your revenue tends to grow.
Bad Advice
Failing to ensure your website's security isn't risky at all. Ignoring warning security issues pop-ups is not a big deal. Weak coded eCommerce templates may contain malware, well who cares? Investing in good encryption doesn't make sense. Don't bother with unsecured extensions that require users to enter credit number or personal ID information.
#8: Video First
Still using a wall of text to convey your complicated message? Good news: there's a more innovative way. To get you up to speed, consumers process information in videos 60,000 times faster than a standard text. So, the more complicated is your brand message, the more beautiful and relevant your video needs to be.
Give your visitors a real-life picture of what's going on and you'll gain the attention you need. As long as you use video to educate, encourage, showcase or review, your business stays competitive.
Bad Advice
No matter how bad your videos are, your audience will enjoy it. Use weak titles for your video, it won't affect the way people watch it and think about your company. Also, long, rambling titles can still grab people's attention. Misleading titles do no harm to your brand reputation. At last, don't forget to add as many video ads as possible.
#9: Don't Make Your Website's Visitors Think
Regardless of your industry, brand or style, your website should be making it as easy as possible for the user to consume your idea. Make sure the navigation is easy to understand while the interface is easy to use. Today, when people are bombarded from every direction by the stimulus of all kinds, staying focused is extremely hard. Don't make your visitors think, otherwise they are not going to stick around. Attractive design that reflects your brand personality is a priority.
Bad Advice
Want to surprise your visitors? Find the hottest web design trends for 2019 and put them all together on your site. Also, you can add a contact form with dozens of lines to fill on every page. Better yet, hide your navigation in unusual places and let visitors find it. At last, show your creativity and place the graphics, content, and links anywhere.
#10: Make Your CTAs Clear and Obvious
Big, bold, powerful and clearly stand out CTAs are crucial in driving conversions. An effective CTA tells visitors the next step they should take to interact with your business. It's your guiding force that should grab visitor's attention and entice them to click the button. Not every call to action has to be super clever or witty. It just needs to assure visitors to take action.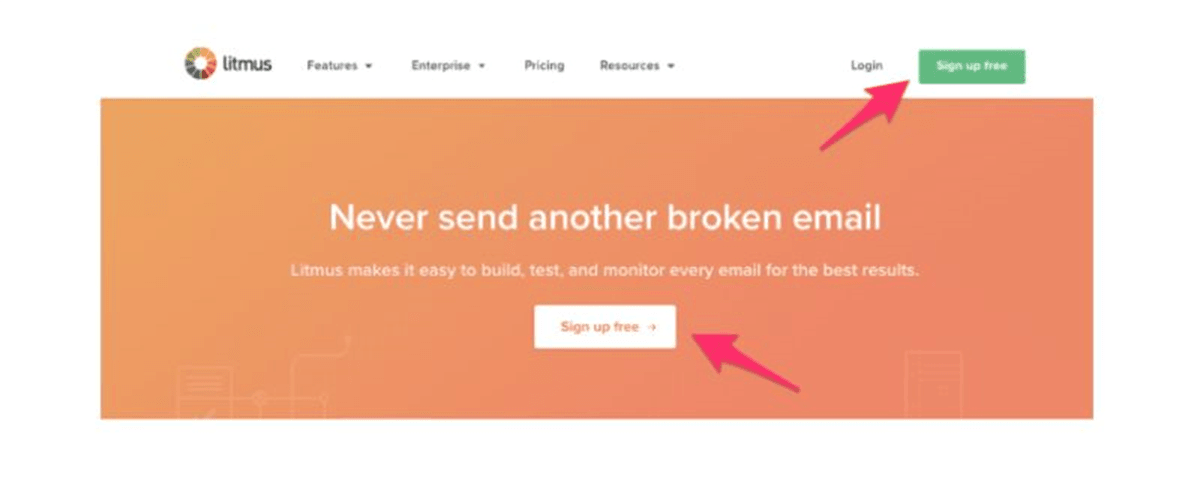 Bad Advice
The more CTAs you can offer, the higher the interest rate of your visitors. No matter what language you use, CTAs can get the results you want. Also, get creative and use unusual bright colors that catch every user's eye. At last, place it somewhere no one can find.
Wrapping Up about Web Design Tips for Redesigning Your Business Website
Nothing is more frustrating than a website that isn't working for you. While bad websites are cluttered and confusing, good websites are constantly evolving.
So, your business website can be different.
It's time for a change.