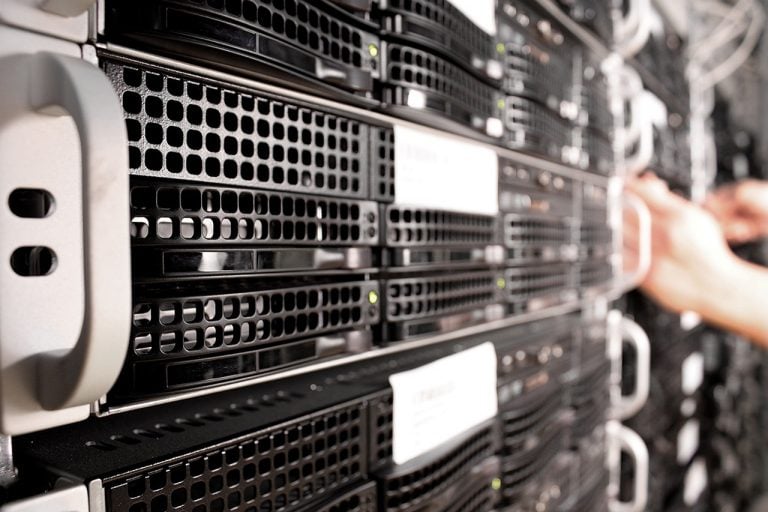 ValueWalk's interview with Nadya Melic, Global Head of Connectivity & Platforms at Telstra. In this interview, Nadya discusses his and his company's background, obtaining paths in each link in the Golden Triangle by acquiring PacNet, the ownership of the end-to-end cable landing stations in the Golden Triangle, maintaining underwater cables with the help of strategic partnerships with carriers, and if China can install backdoors to the cables.
Interview with Telstra's Nadya Melic
Q2 hedge fund letters, conference, scoops etc
Can you tell us about your background?
I've been working in the industry for thirteen years – largely in service management and product management, as well as in sales. I've been with Telstra for seven years, initially joining for unified communications and applications both in sales and product management. For the past four years, I have been responsible for the productization of our connectivity backbone, including our cable systems, as well as the platforms that go across Telstra's network. I've been doing that for the last four years in product management and that encompasses a lot of international products that we sell outside of Australia.
Dan Loeb's Third Point Returns 1.9% In Jan Amid Market Turmoil
Activist hedge fund Third Point LLC recorded a profit of 1.9% in January, according to a copy of the firm's latest performance tear sheet, which ValueWalk has been able to review. These figures seem to suggest that the hedge fund managed to make the most of January's market volatility, as other hedge funds struggled. The Read More
What does your company do?
Telstra has been operating internationally for more than 30 years and has spent the past 25 years operating in the US – largely via cables. Telstra operates in US, London, France and Germany, but is very strong in Asia-Pacific, with offices in Japan, South Korea, Malaysia, Philippines, Singapore, Bangalore and Hong Kong, our main Asian headquarters. One of the biggest value-added services Telstra provides is trans-pacific connectivity. In the US, Telstra provides services to media and content providers, as well as enterprise customers (high frequency and financial services customers). Telstra also works with companies who need satellite connectivity into Australia. A lot of the US-based revenue, more than 90%, is connectivity, whether satellite or cables, from US to Asia and US to Australia.
You write the new service reduces restoration time on cables from eight hours to just minutes by automatically rerouting traffic. Can you explain that to us? How does that impact regular users?
We have the Golden Triangle – the paths between Singapore, Hong Kong and Japan. Four years ago, Telstra acquired PacNet, and in this acquisition, obtained ownership of their cables, which gave us three paths in each link in the Golden Triangle. Generally, service providers will give a protected or unprotected service. If a cable gets cut with an unprotected service, they have to wait until service is restored. Protected service gives them access to other lines. Our Always On service allows customers to restore service to another cable route in a matter of minutes without customers having to pay a premium for protected service. We can do this because of technology and partners like CNF, which allows us to reroute cable traffic to another because of the technology on the boxes the cables use.
Who owns these cables and who builds them?
Telstra owns the end-to-end cable landing stations in the Golden Triangle. In some instances, we are part of a larger consortium and are an equity shareholder. A couple examples of this are cables from Japan to the US and Hong Kong to the US. Partners could be anyone form media content providers to other carriers. To recap, Telstra has both fully-owned and consortium-owned cables.
Have any of the big tech giants gotten involved? If not, why? It seems like it would be a natural monopoly.
The media and content providers are big tech giants. We have good partnerships with three major players in which they're either involved in ownership or they buy spectrum from us, but they are also actively investing in cable systems.
In the dot-com era we saw some major boom and busts specifically related to underwater cables. Do you think this time is different?
Yes. Strategic partnerships with carriers and big tech giants who are still investing in cables helps make it different this time around. The cables we own have been around for a while, and they've been able to maintain them because of investment. Cost of maintaining and repairing cables has gone down as well, and this has increased the longevity of cables. Because of that, and the strategic partnerships with content and service providers, it has helped the economy of cables going forward. We have plans to launch three new transpacific cables in the coming years and are able to do that because of these strategic partnerships.
Are these cables for internet? Phone lines? Telegraphs/faxes? Any connection to 5G?
Internet is the major service provided by these cables. We are launching 5G in Australia, which requires mobile roaming. 5G and mobile roaming, from an IT perspective, are dependent on these cables. Any internet connection from a country to another country is dependent on these cables, and 5G from an IT layer is dependent on cable capacity as well.
Bloomberg had an interesting article about underwater cables and security. Who owns these?
Every cable owner and cable consortium owner is responsible for the security and physical integrity of their cable. At Telstra, we know the physical integrity of the cable is absolute, and that is the remit we have, whether its's full ownership or consortium ownership.
Can China install backdoors to the cables in the golden triangle?
Any cable owner has to uphold regulations in every country that each cable lands. So, any consortium owner, or any owner of the cable landing in those countries, has to adhere to the laws in the country where the cable resides. The integrity of the physical build of the cable is dependent on the regulations of the country where it's connected to. As Telstra, we have really stringent adherence to the regulations in these countries, which has made us a trusted partner for cable builds.
What other security issues do they have?
In my experience, we have not come across security issues because of the integrity and the physical integrity of the build of the cable and the adherence to regulations in various countries. That becomes an absolute – before any party is allowed to become part of a consortium, they have to adhere to a code of conduct. In that sense, we have not seen security issues because the physical integrity of the cable is regulated.
Any final thoughts?
Telstra, being a company that has been investing in cables for over 30 years, is the leader when you look at golden triangle (Asia-Pacific) and transpacific cables. Not just from a Telstra perspective, but from an industry point of view. The knowledge and expertise we have within our company on cable builds, from lead services to IP to internet and more is imperative. We also own a lot of the fastest speeds and lowest latencies on the networks. For example, this technology has benefitted a lot of financial service companies as we have eight routes within Asia and between the US and Asia that provide the fastest connection between international stocks and exchanges. This capability is partly because of the acquisition of PacNet, which enabled us to create a value-add and identify a new customer base that would purchase services top of pure cable capacity. We've been able to accomplish that with media, content and technology providers, and we've been able to do that with financial service customers. This traction has been a big stepping stone over the past four years, especially when it comes to developing our expertise in not just cables, but other innovative connectivity solutions between Asia and the US.