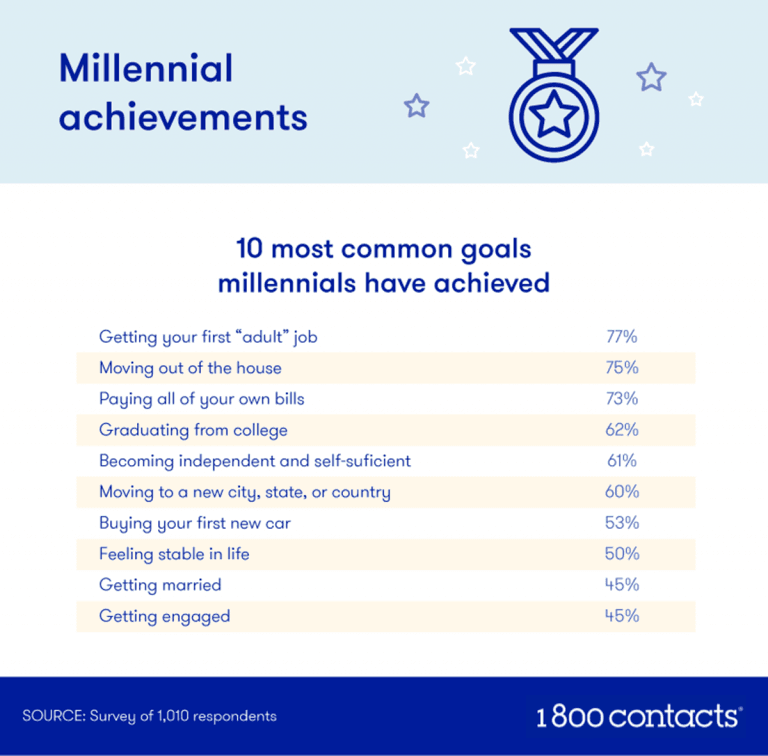 As employees evolve, so does the workplace narrative. It's normal for us to be hesitant to change and resist the unknown, but our fear of innovation might be the ultimate downfall for Gen Z and millennials. Before many of them even have a chance to step into their professional careers, they're faced with endless criticism and judgment.
Despite unpopular opinion, there's no ignoring younger generations as their growing numbers have taken over the workforce. Given their overwhelming presence, it's important to note the fresh perspective these up-and-coming employees bring to a company's culture. They tend to challenge the status quo, leading to new and effective approaches, improved processes, and an efficient workspace. Looking ahead, businesses should look to put aside their preconceived notions of Gen Z and millennials in order to understand their hopes and dreams for the future. To gain insight into various perceptions of career and life success, 1-800 Contacts surveyed 1,000+ people by generation.
Seth Klarman Describes His Approach In Rare Harvard Interview
In a rare interview with Harvard Business School that was published online earlier this month, (it has since been taken down) value investor Seth Klarman spoke at length about his investment process, philosophy and the changes value investors have had to overcome during the past decade. Klarman's hedge fund, the Boston-based Baupost has one of Read More
Q2 hedge fund letters, conference, scoops etc
The study began by exploring the 10 most common goals millennials have achieved -- 77% say that getting their first "adult" job ranks #1. Regardless, 36% are still hoping to get their dream job. The social stigma of job-hopping has been associated with millennials since the beginning, but workplace culture may be to blame. Many feel their companies lack engagement and a positive work-life balance -- it may not be that millennials intentionally want to switch jobs, but their employers aren't giving them valid reasons to stay. Even more so, generational expectations could be pushing them out the door.
Millennials vs Gen Zers: Achieving Career Success
Millennials face extensive pressure to succeed financially and professionally, surpassing their peers. The idea of perfectionism and striving to be on top often takes a toll on their mental health. Millennials believe they'll have more difficulty achieving career success (76%) and retiring (78%) than previous generations. When it comes to their salary, 53% still hope to achieve financial success, but just 26% are optimistic about reaching this goal. Above all, millennials have one common objective in mind: retirement (64%).
Gen Zers are following right behind -- as most of them are just entering the job force, nearly 1 in 4 already believe they've achieved success in their career. This could be due, in part, to their experiences growing up during an economic recession. Many Gen Zers saw someone they love suffer from job loss, which greatly impacted their value of hard work and advancement in the workplace. Simply labeling this generation as "younger millennials" would do injustice to the unique perspectives they bring to the table.
Recruiting and retaining employees can be a challenge for many businesses. With new generations stepping into the professional world, understanding how to maintain workplace engagement is crucial. Establishing open communication to discuss career aspirations and hopes for the future will not only foster employee-employer relationships, but improve company culture as a whole.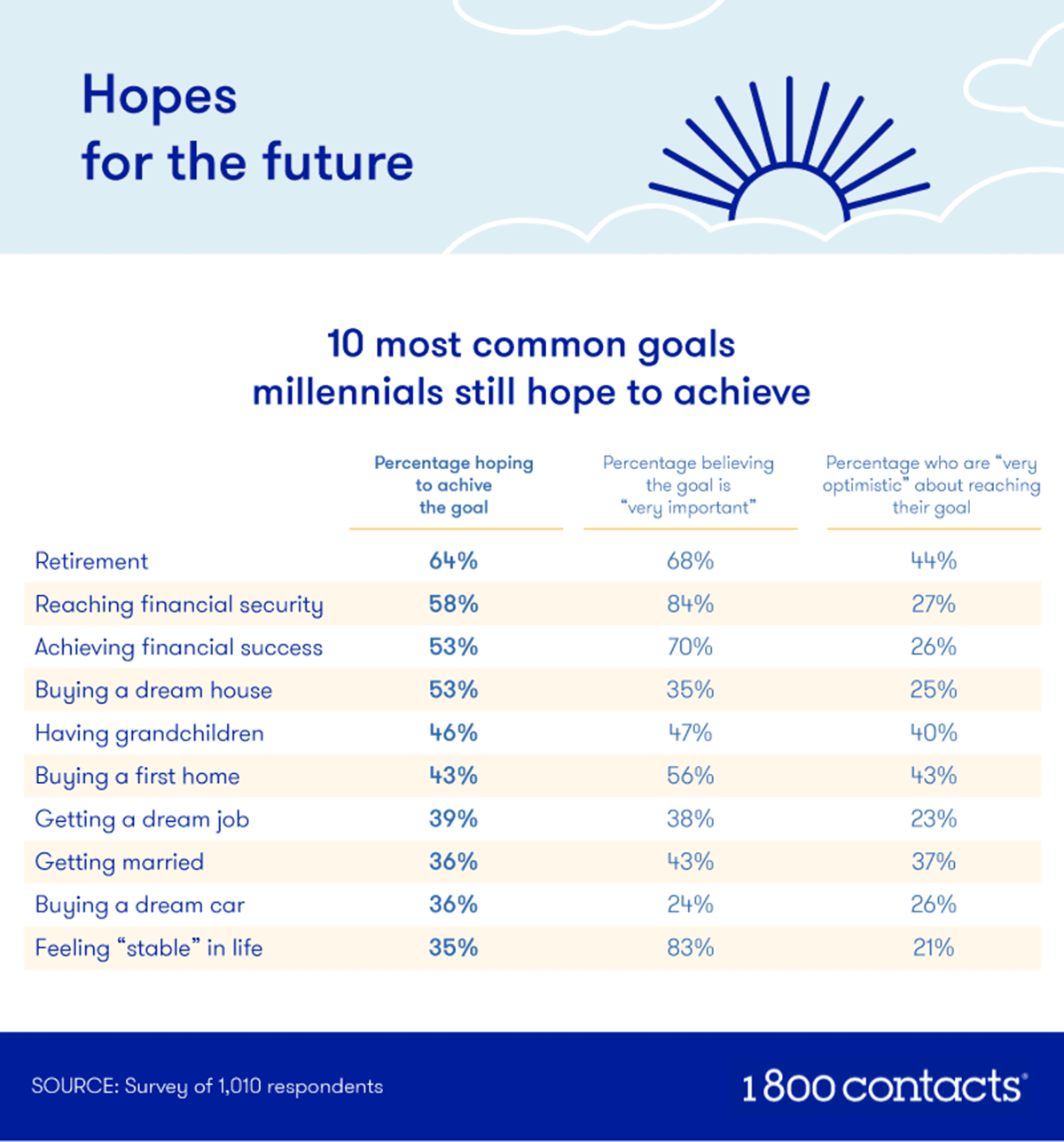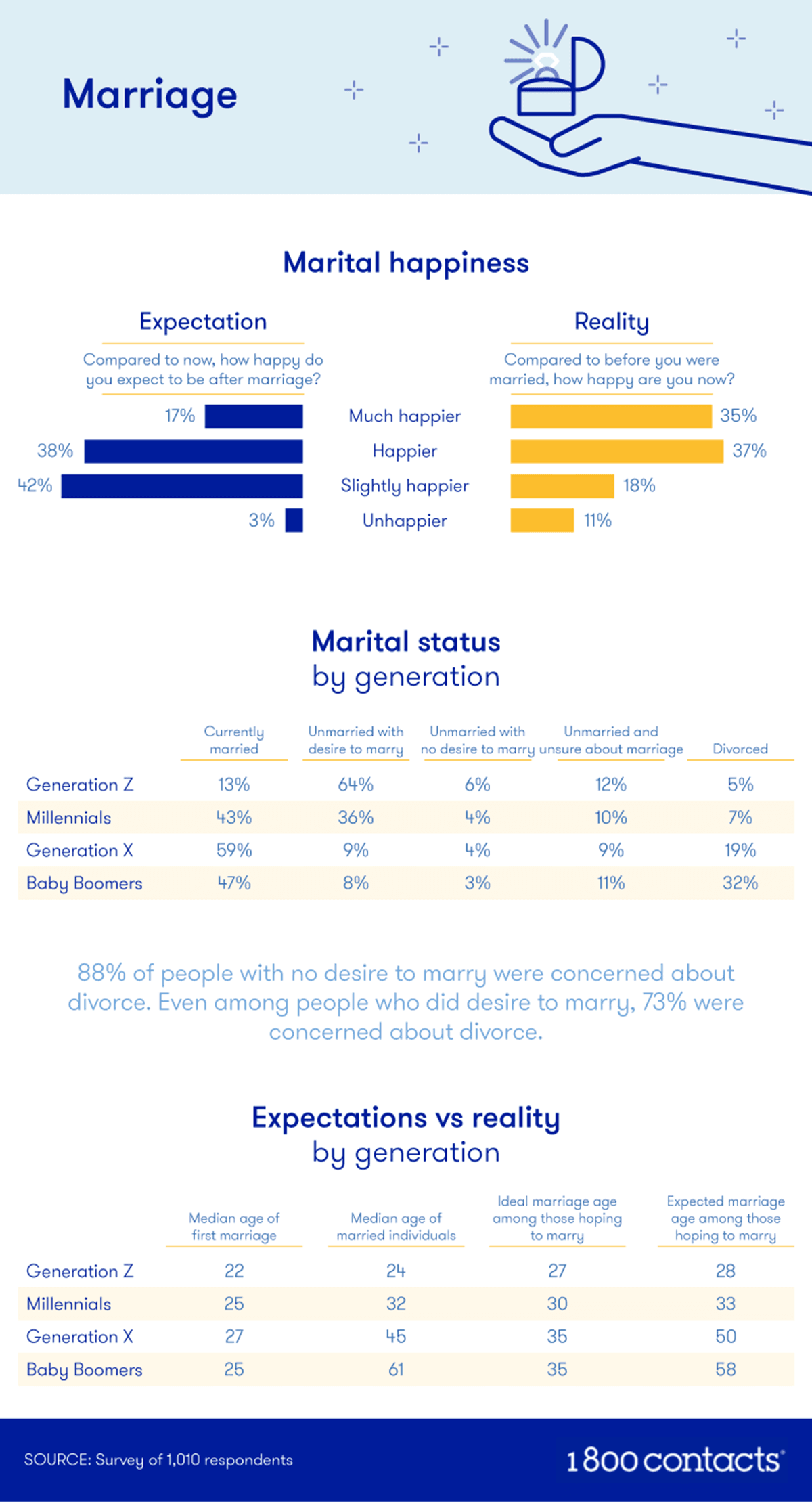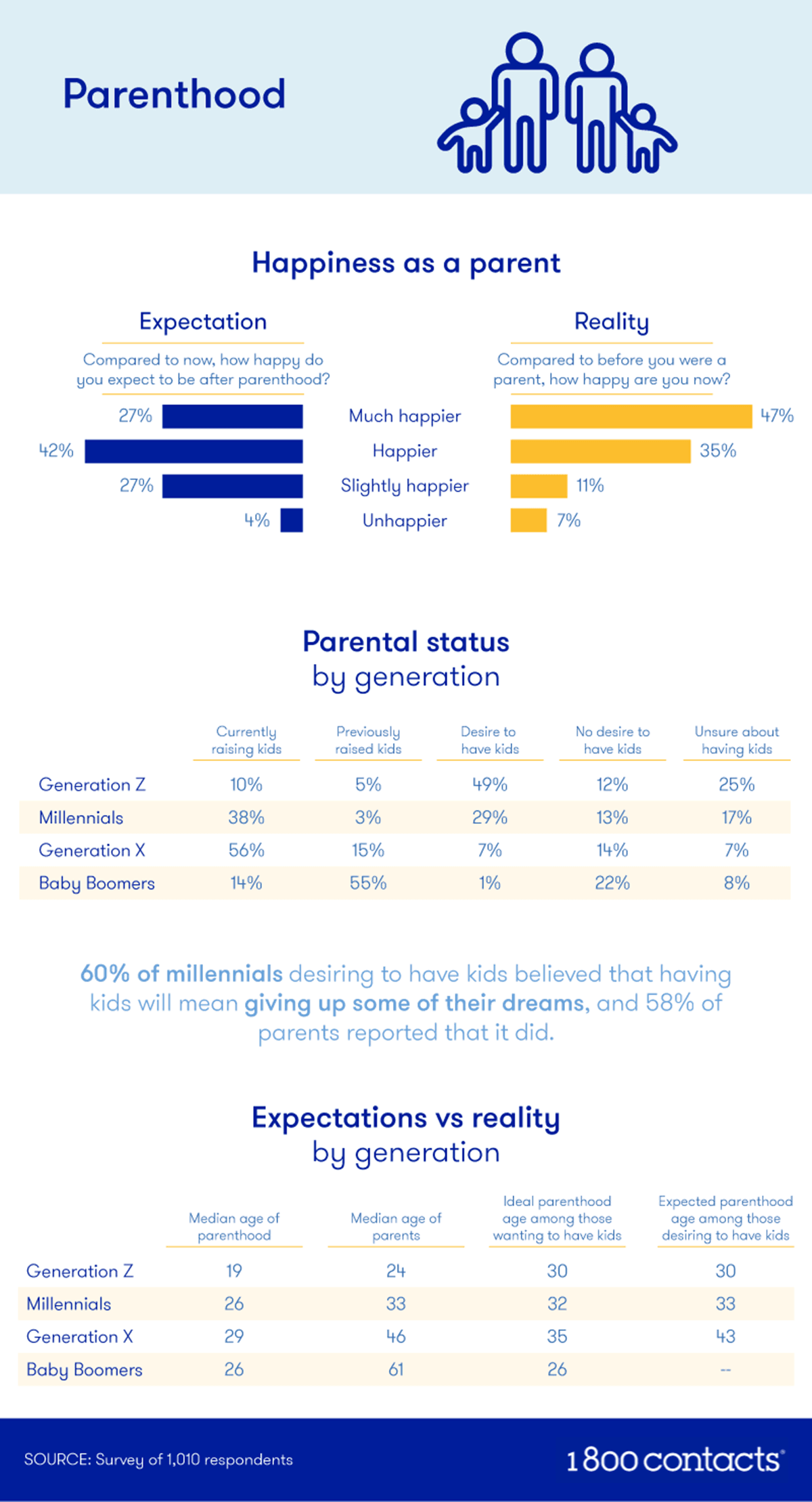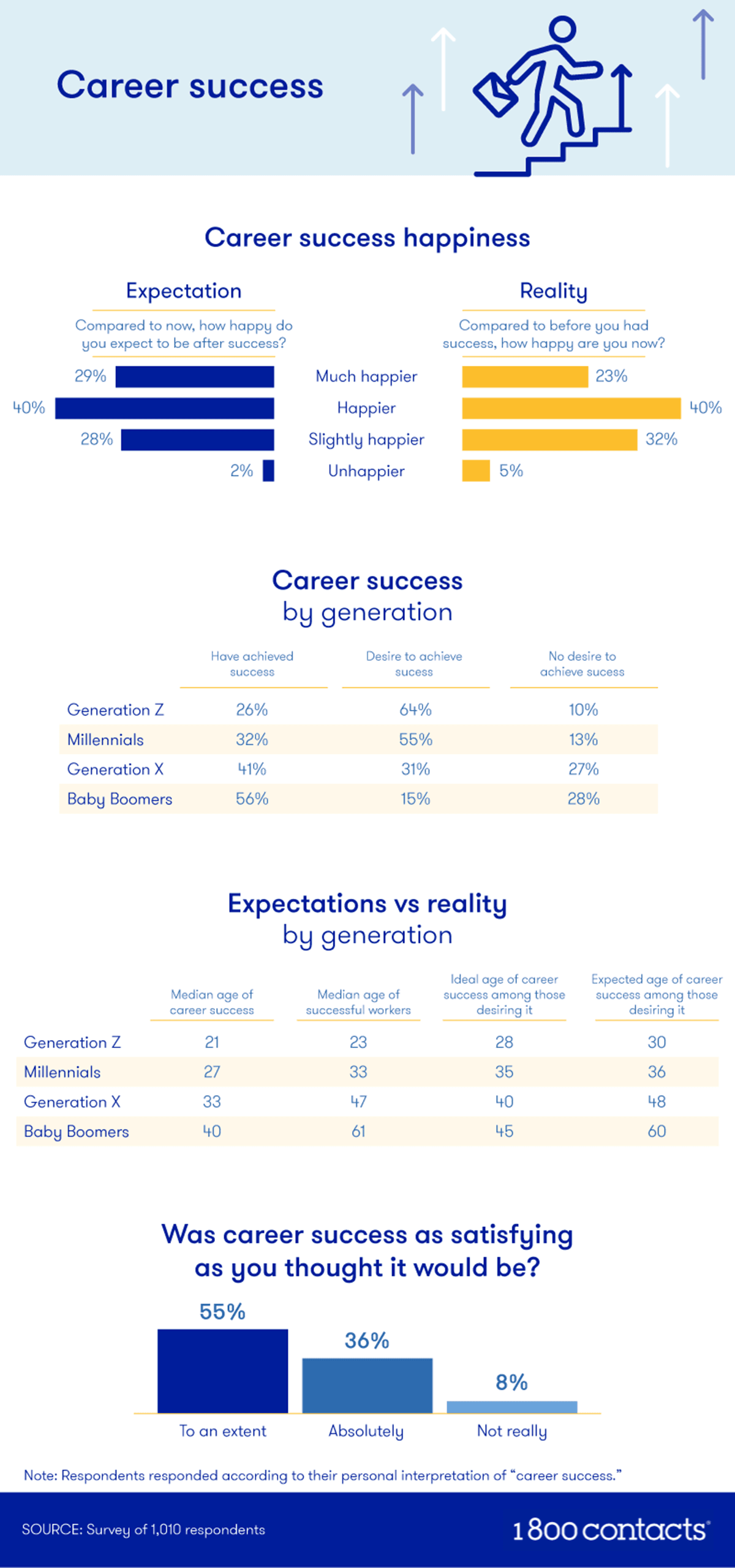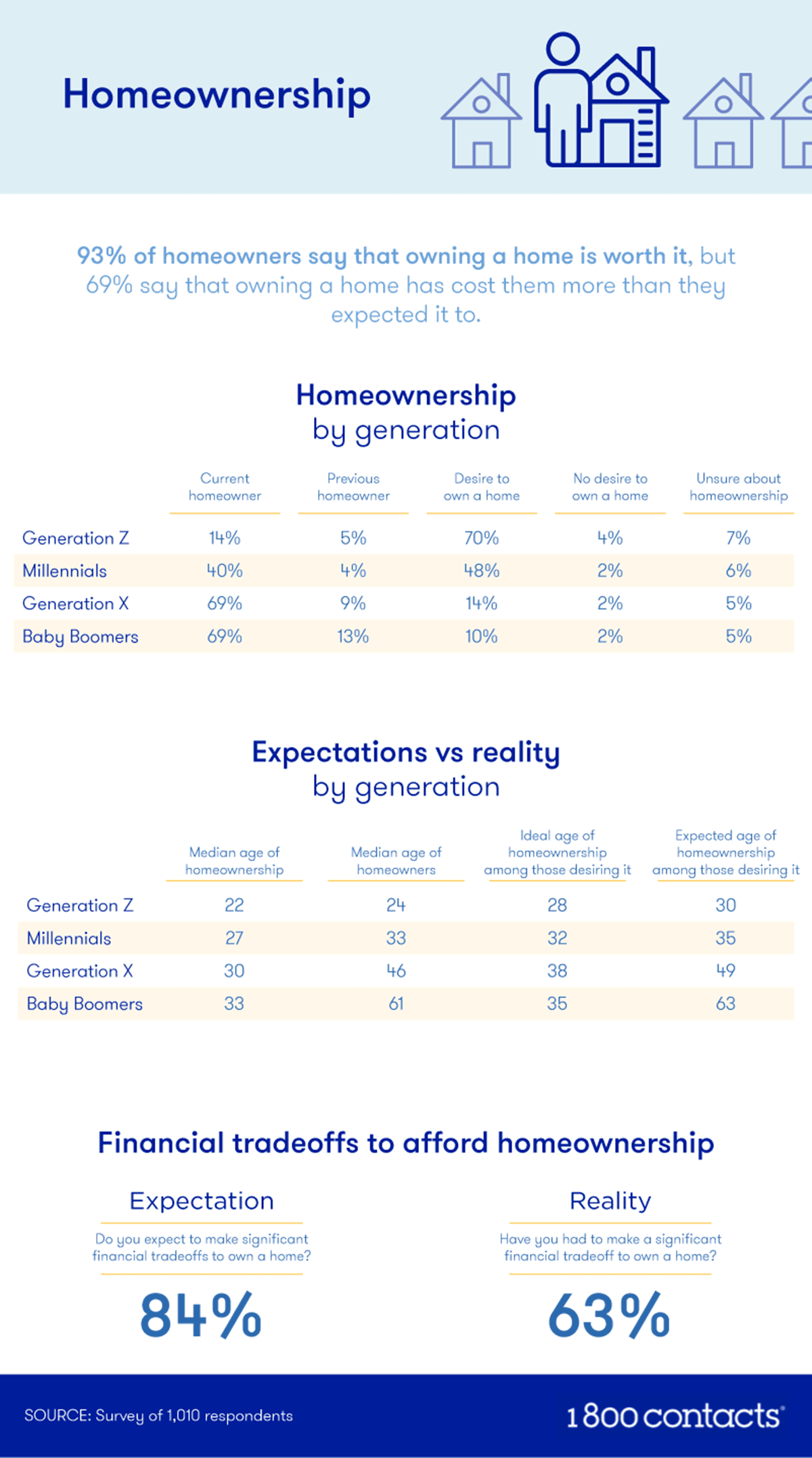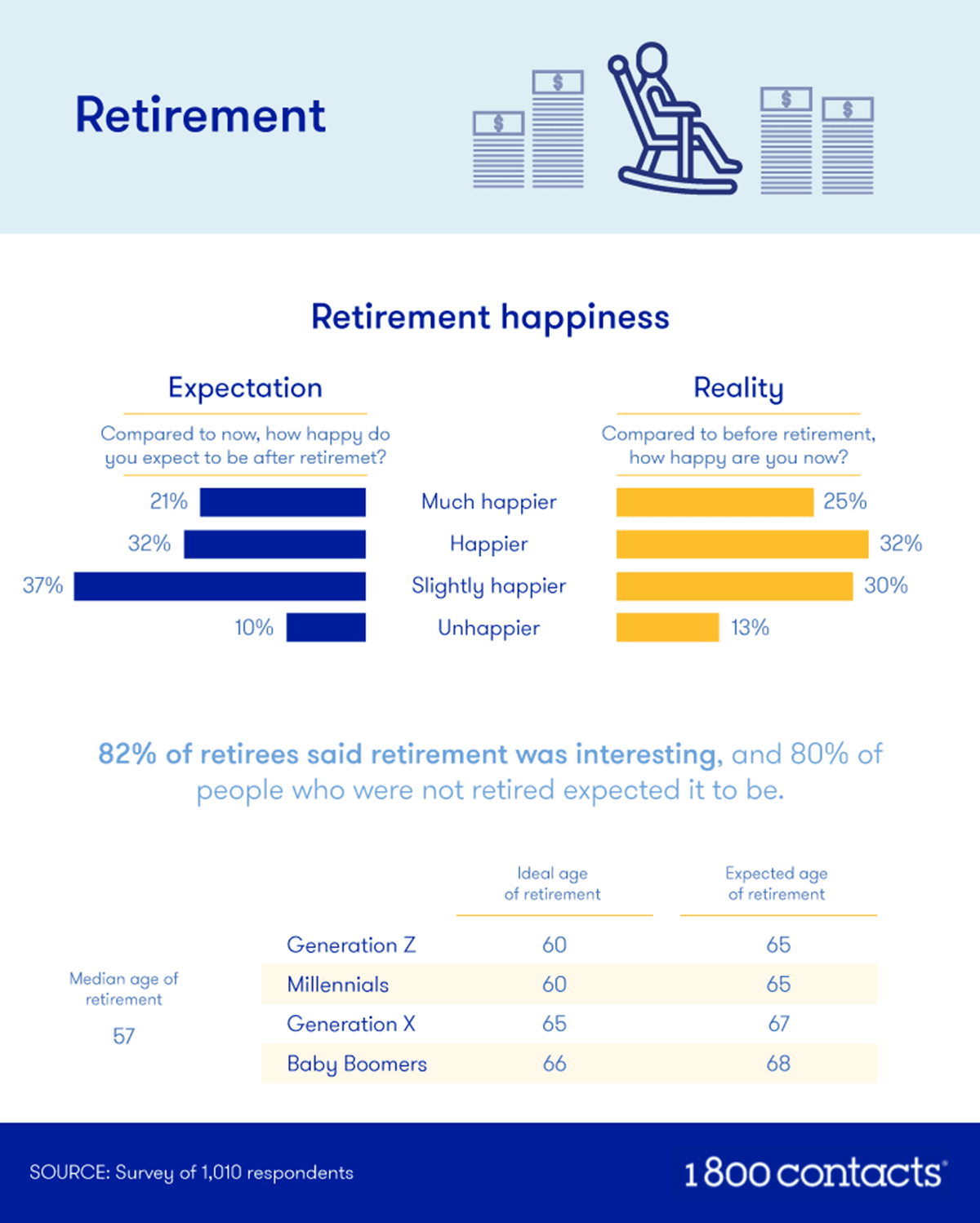 Updated on