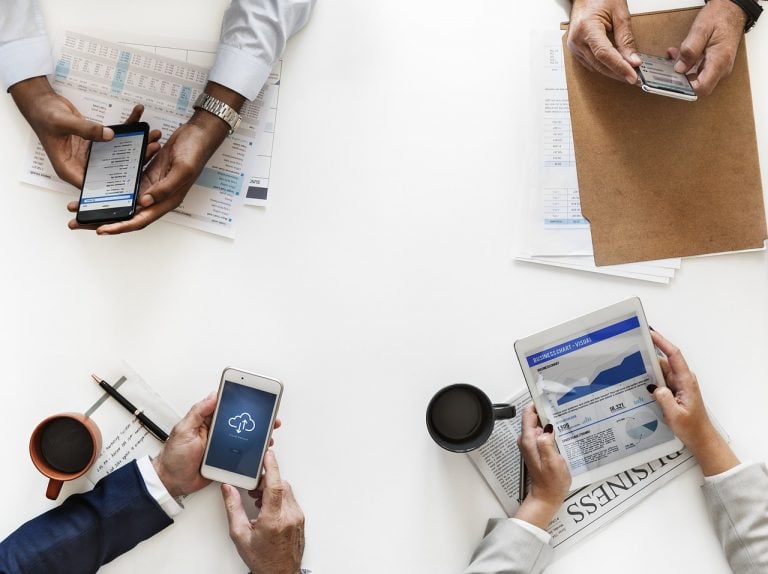 Gaining the Edge – Hedge Fund Conference is taking place in NYC on November 4th and 5th.  This event has sold out 4 years in a row with 650 registrations and is considered one of the top hedge fund conferences in the industry. In addition, the firm will be donating 100% of the profits to non-profit organizations that benefit children.
The event organizers were kind enough to give us a free media pass so we will be at the conference. Please stay tuned for our coverage of the event.
Check out more details of the awesome line-up below.
Jim Chanos Unveils Lastest Short As Fund Manager Bets On Further Market Declines
Jim Chanos has a new short target in his sights. Earlier this week, the hedge fund manager disclosed that he is betting against "legacy" data centers that face growing competition from the trio of technology giants, which have previously been their biggest customers. The fund manager, who is best known for his winning bet against Read More
We are still building out the agenda, but have already confirmed the following prominent investors as speakers:
Q2 hedge fund letters, conference, scoops etc
Gaining the Edge - Hedge Fund Conference -  Speakers List
Institutional Investor Speakers
Employees Retirement System of Texas, Panayiotis Lambropoulos, Portfolio Manager – Hedge Funds

Teacher Retirement System of Texas

, Kirk Sims CFA

APG Asset Management US Inc., Michael Weinberg, CFA, Managing Director, Head of Hedge Funds and Alternative Alpha

State of Wisconsin Investment Board

, Derek Drummond, CFA, Portfolio Manager Alpha Funds
Alaska Permanent Fund Corporation, Marcus Frampton, CFA, CAIA, FRM, CIO
State Board of Administration of Florida, Shoaib Khan, CFA, CPA, Senior Portfolio Manager - Strategic Investments

MassPRIM

, Bill Li,

Director of Portfolio Completion Strategies

Indiana Public Retirement System

, Joe Tolen, CAIA, Director of Multi-Asset Strategies
Delta Air Lines, Jonathan Glidden, Managing Director - Pensions

Canadian Medical Protective Association

, Patrick Roy, CFA, FSA, FCIA, Senior Portfolio Manager, Public Assets
SSM Health Portfolio Management Company, Mike Malewicz, VP Treasury & Chief Investment Officer – System Treasury
Helmsley Charitable Trust

,

Meena Lakshman

,

Director of the Investments

Texas Tech University

, Dan Parker, Deputy CIO
UJA-Federation of New York

,

Devana Cohen, CIO

The Andrew W. Mellon Foundation

, Karen Inal, Senior Portfolio Manager

Fairfax County Police Officers' Retirement System

, Katherine Molnar, CFA, CIO

Nippon Life Global Investors Americas

, Eric Golberg, Director, Portfolio Manager
Consultants and Other Prominent Hedge Fund Allocator Speakers
Cliffwater

, Chris Solarz, CFA, Managing Director, Head of Global Macro Strategies

Russell Investments

, Cedric Fan, CFA, Senior Portfolio Manager 

Willis Towers Watson

, Thierry Adant, Director, Investments

Aon

, Chris Walvoord, Partner, Global Head of Hedge Fund Research

Mercer,

John Jackson, CFA, Senior Principal, Hedge Fund Research
Callan, Pete Keliuotis, Executive Vice President Alternatives Consulting

Cambridge Associates

, Jon Hansen, Managing Director

RVK, Inc

., Alexander Leiken, Senior Alternatives Manager Research Analyst

DiMeo Schneider & Associates

, Anthony M. Novara, CFA, Research Director - Global Hedge Fund Strategies & Capital Markets

RockCreek

, Alifia Doriwala, Managing Director & Partner
Commonfund, David Scarozza, Managing Director – Head of Equities

Aberdeen Standard Investments

, Kevin Lyons, Senior Investment Manager

Advanced Portfolio Management

, Robert Kiernan, CEO

JP Morgan Alternative Asset Management

, Paul Zummo, CFA, CEO & CIO
Titan Advisors, Brian Walsh, Principal & Chief Strategist

50 South Capital

, Greg Jones, CFA, Vice President Hedge Funds

Meketa Investment Group

, Roberto Obregon, Senior Research Analyst

Synergy Fund Management Group

, Eliza Lau, Founder & CIO

Shinnecock Partners

, Alan Snyder, Founder & Managing Partner

EMM Wealth

, Salvatore Russo, Senior Vice President, Head of Research
On behalf of Agecroft Partners we look forward to hearing from you.
Best regards,
Don
Donald A. Steinbrugge, CFA
Founder and CEO
Agecroft Partners, LLC
103 Canterbury RD
Richmond, VA 23221
Gaining the Edge Chicago- 2019 Hedge Fund Conference – June 19th – Sold Out
Gaining the Edge NYC- 2019 Hedge Fund Conference – Nov. 4 & 5, 2019
Hedgeweek Global Awards 2019, 2018, 2017, 2016, 2014, 2013, 2012 and 2011 Third Party Marketer of the Year
Hedgeweek US Awards 2018, 2015, 2014, 2013, 2012 and 2011 Third Party Marketer of the Year
HFMweek 2015, 2013, 2012, 2011, 2010 and 2009 Best Third Party Marketer
Updated on