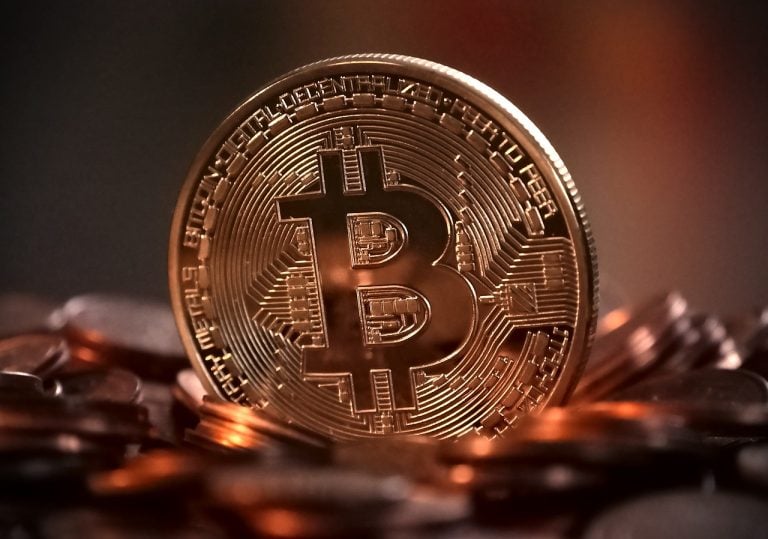 ValueWalk's interview with Mel Gelderman, the CEO of Monolith. In this interview, Mel discusses his and his company's background, if Monolith is a debit card or a prepaid card, what tokens can represent, how he got into cryptocurrencies, his views on crypto tokens, crypto-related legislation in Europe, Facebook's Libra, and his thoughts on European debit card industry.
Can you tell us about your background?
I've always been driven by exponential technologies that have the power to change the world for the better. I started my first company in high school that sold algae-biofuel to researchers across the world. With such a novel starting point it's no wonder I found myself drawn to taking on big banks just a few short years later.
Robinhood 2021 Conference: Cathie Wood discusses her investment process with Lee Ainslie [Exclusive]
ARK Invest is known for targeting high-growth technology companies, with one of its most recent additions being DraftKings. In an interview with Maverick's Lee Ainslie at the Robinhood Investors Conference this week, Cathie Wood of ARK Invest discussed the firm's process and updated its views on some positions, including Tesla. Q1 2021 hedge fund letters, Read More
Q2 hedge fund letters, conference, scoops etc
When did you start your firm and what does it do?
We started this in 2016 with the goal of bringing the Ethereum economy to the real world. Our goal became our mission, and our mission has become our vision. Though creating a Visa Debit card has helped us make a splash, our destination is to create a multi-faceted platform that allows users to do live their entire financial lives on top of a decentralised finance stack.
Is Monolith really a "debit card" or more like a prepaid card?
Debit card all the way! Except it's the world's only Visa debit card that can be linked to an Ethereum non-custodial wallet.
Aren't tokens less like payment methods and more like penny stocks?
Tokens are digital representations of… well anything really. A token can be programmed to represent anything from a gram of gold, to a share in Apple, or even a piece of the Mona Lisa. The state of the industry is however that most tokens are programmed to represent little to nothing (making them act more like penny stocks) rather than actual tangible value.
We'll get to a sensible place in the next few years. The state of our space is similar to how the internet was in the early 90s.
When did you get into cryptocurrencies?
I discovered Bitcoin in early 2013 and it took over my life. I fell in love with its promise of reshaping society at its very roots. A vision of a new utopia began to percolate in my mind, one built on transparency, accountability and decentralization.
I dropped out of University and the rest was history.
What is your view on crypto tokens?
We have only just started to imagine what can really be done with them. Before long you'll be buying your music in token-form, the keys to your house will be tokenised, and even your own identity and data will be represented on the blockchain with a token. Best of all you'll be able to hold it all yourself in your own control, with no central entity mediating ownership.
People have little idea of the extent this will transform and improve our lives. From buying an airline ticket to your new home through tokens will soon become the norm.
How do you value a new currency or asset like a token - how do you decide if you want to buy, sell or hold it?
If I invested in everything I find interesting I wouldn't have a lot of money right now. Instead, I only invest in something if it genuinely blows my mind due to how groundbreaking it is. I've only invested in just 4 tokens over the last six years. Three of these tokens have given me a great return - the fourth one almost bankrupted me. As the volume of asset-backed tokens in our industry increases, I can see my appetite for investment increased to a level I've not touched on previously because of volatility and risk.
What about alternatives like bitcoin, ethereum, gold and cash? Any idea of incorporating them?
We support a number of Ethereum-based tokens. Some of these tokens represent other real world assets like Gold, bonds or even, yes, Bitcoin.
So far, Ethereum is the only blockchain giving rise to a new decentralized economy. Through the power of smart contracts, we are able to build safer wallets, decentralized lending platforms and tokenized assets.
Monolith specializes in Ethereum because we believe it will lead to a completely new economic paradigm that can ultimately replace the old world economy in its entirety. This is the gist of the mission. We are building a platform for you to live a total decentralized financial lifestyle on.
There is a lot of big talk about Facebook's Libra, with many saying it's just a PR stunt. What do you think about Libra in the context of Europe, European privacy laws, and European crypto regulation?
We are closely watching the development of alternative decentralized finance economies that are not being built on Ethereum, such as Libra.
Surprisingly, Libra is actually based in Switzerland! To my understanding, Facebook has put in a number of governance firewalls around the project and will not match its users private information against Libra users.
Large market participants joining the space certainly creates a new set of challenges from a regulatory perspective. On the flip side, it exposes the industry to a much larger number of participants – and that's extremely exciting!
If you could pass one crypto-related piece of legislation in Europe, what would it be?
Uniformity in the tax treatment of cryptocurrencies across Europe would be a great one! Tax exemption for spending crypto would be another!
Final thoughts on the European debit card industry? How about crypto debit cards in the
context of the world?
The European debit card industry is extremely progressive! Where else would they lay out a roadmap for a company like ours to achieve what we have and in the relatively short time that we have taken? In the context of the world, I think many people look to Europe as a proving ground for financial ideas and projects – so we are glad to emerge from the crucible with a whitepaper fulfilled and a great product in hand to bring to market.
Overall however, we think fintech has gone as far as it can and from the pyre emerges the new paradigm of decentralized finance. Uprooting all.