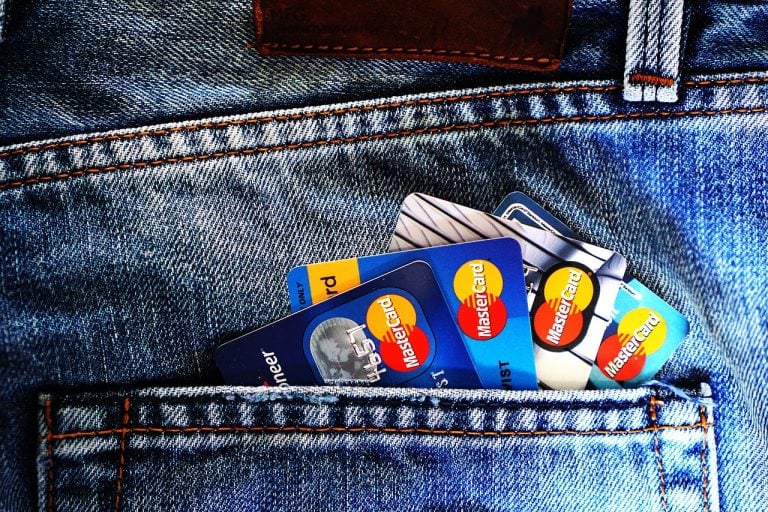 ValueWalk's interview with Rod Griffin, the Director of Public Education at Experian. In this interview, Rod discusses Experian Credit Works for consumers to keep a track of their credit scores, nationwide trends regarding credit and debt, the impact of decreasing your credit card balances, and Experian's plans to reduce higher interest rates and fees on credit.
How can consumers be sure to keep an eye on their credit score?
There are many free services available for consumers to keep an eye on their credit scores. Consumers can access their credit scores by enrolling in a free Experian Credit Works membership at Experian.com.
Greenlight Capital Full Q2 2021 Letter: Einhorn Thinks Inflation Is Here To Stay
David Einhorn's Greenlight Capital returned -2.9% in the second quarter of 2021 compared to 8.5% for the S&P 500. According to a copy of the fund's letter, which ValueWalk has reviewed, longs contributed 5.2% in the quarter while short positions detracted 4.6%. Q2 2021 hedge fund letters, conferences and more Macro positions detracted 3.3% from Read More
Q2 hedge fund letters, conference, scoops etc
What are the nationwide trends regarding credit and debt? Is it getting worse? Better? Staying the same? 
Our latest State of Credit report showed the national average credit score was up five points year over year at 680, showing that consumers are managing credit responsibly. Average credit card balances increased slightly year-over-year ($6,354 compared to $6,506) while the number of credit cards consumers have decreased slightly (3.06 compared to 3.04) – except for retail credit cards, which are up 2.48 to 2.59 year-over-year. Retail credit card balances are also slightly up ($1,841 compared to $1,901). While debt is slightly up, delinquency rates declined year-over-year.
What are some of the best tips you can give consumers when it comes to improving their credit (for both personal and business)?
The number one most important factor in credit scores is your payment history – whether you make all your payments on time, every time.  If you have any past due accounts, you should bring those accounts current and make all payments on time going forward. The second most important factor is your utilization rate, or balance-to-limit ratio. Your utilization rate is calculated by taking the total of all your credit card balances and dividing that number by the total of all your credit card limits. The lower your utilization rate, the better for your credit scores. Consumers with the best credit scores have utilization rates of below 10%, so decreasing your credit card balances can have a positive impact on your credit scores.  Ideally, you should pay your credit card balances off in full each month.
In addition, there is a new, free tool available to consumers called Experian Boost which can help improve credit scores.
Experian Boost empowers consumers to add positive payment history directly into their Experian credit file for an opportunity to instantly increase their FICO Score. After signing up for a free membership on our website, consumers can grant permission for Experian Boost to connect to their online bank accounts to identify utility and telecommunications payments. Once a consumer verifies the data and confirms they want it added to their Experian credit file, an updated FICO Score is delivered in real-time. Only positive payment histories are included, and consumers can remove the data from their Experian credit file at any time. There is no limit to how many times one can use Experian Boost to contribute new data. To date, more than one million consumers have connected to Experian Boost.
Final thoughts on the matter?
There are more than 100 million people in the U.S. who don't have a fair chance at access to credit today. people are forced to rely on high interest credit cards and loans, and things most of us take for granted, like being able to finance a basic family car, is something that gets denied to them. In fact, research from Credit Builders Alliance shows consumers with thin files or subprime credit scores pay $200,000 more over the course of their life in higher interest rates and fees. Experian Boost is going to help change that.