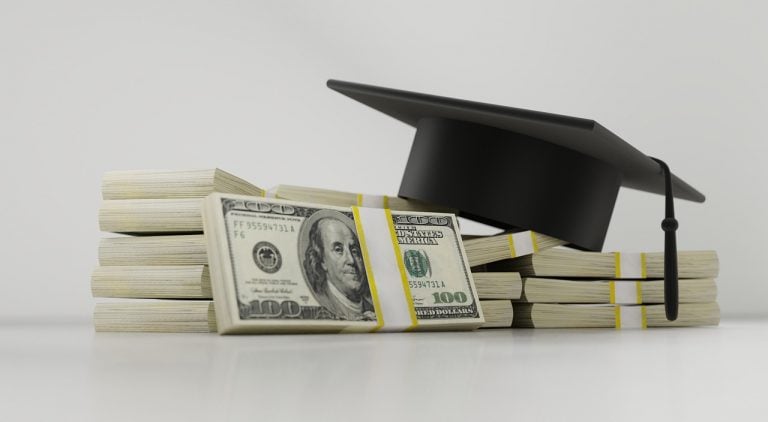 The debt statistics obtained for the current year 2019 indicate that student loan debt is the highest ever. The education loan crisis is severe to the extent that it has affected debtors belonging to various geographical terrains and also age groups. In this article let us focus on the two most essential aspects of student loans, namely, 1. Student debt stats in 2019 and overall scenario 2 Consolidating student loans for financial stability
Let us take one sub-topic at a time in the paragraphs that follow
Student debt stats in 2019 and overall scenario
As of 2019, studies reveal that there are more than 40 million debtors and above, the total amount that they owe if taken together will amount to $1.5 trillion in the United States alone. In fact, this is the second type of consumer debt that is a real cause of concern, following on close heels after mortgage debt.
Alkeon on why this is one of the best eras for stock picking ever [Q4 Letter]
Alkeon Growth Partners was up 11.42% net for the fourth quarter, bringing its full-year return to 54.4% for 2020. The MSCI AC World returned 14.35% for the fourth quarter and 14.34% for the full year. Q4 2020 hedge fund letters, conferences and more   The best environment for stock picking In their fourth-quarter letter to Read More
If you have availed a student loan, you can go through the information provided below, which will help you to make better decisions about the same and how you can curb your debt by opting for one of the many options available, if you are finding it difficult to pay off the same.
Consolidating student loans statistics – Quick facts
Take a look at the information below.
The total student loan debt is $1.5 trillion
The total number of borrowers that have availed this type of loan in the US alone account for 44.7 million
Direct loans- In Forbearance amounts to $111.1 billion and the total number of borrowers in this category account for 2.6 million.
Direct loans – Cumulative in Default, the ones that have fallen behind on payments that exceed 365 days account for 5.1 million borrowers and accounts for the debt of $101.4 billion.
Many students opt for Student debt forgiveness, and the two most widely availed aids include Teacher Student Loan Forgiveness and Public service Loan Forgiveness.
According to Credit Ninja, Public Service Loan Forgiveness debt stats are concerned, take a look at the following as per records on September, 30th, 2018.

The total number of borrowers in this category equals 890.516
The total number of borrowers that submitted their application to avail this service is 41,221
Total number of applications 49,669
Approved number of applications 423
Total number of applications that were declined for the facility equals 32,409
A total number of students that have been forgiven include 206, accounting for a forgiveness amount of $12.3 million.
Which states in the US have the most student debt?
Generally speaking, the states that have a higher number of students or population are debt-laden. And the four states that have the highest number of borrowers in this category include New York, Texas, Florida, and California.
New York- Total number of borrowers- 2.2 million. The loan balance is $73.5 billion
California- Total number of borrowers- 3.4 million. The loan balance is $111.7 billion
Florida- Total number of borrowers- 2.2 million. The loan balance is $72.8 billion
Texas- Total number of borrowers- 2.9 million. The loan balance is $85.4 billion
Although the scenario might not look so good as far as getting rid of the debt is concerned, you have other options too, which is written in brief in the second part of the article.
Consolidating student loans for financial stability
You can consolidate the student loans, which will make it easier for you to handle your debt and reduced burden of the same. If you are availing for Direct consolidation loans, you can combine multiple federal education debts into a single debt account. It will reduce the amount you have to pay every month, and the best part is you get ample time to pay off the loan.
However, if you are getting an extended period of time to pay off your student loan, you have to be prepared to pay a higher rate of interest on the loan too.
Remember, the terms and conditions that will govern the repayment of the students' loan will depend on the source from where you have availed the same.
Federal and private loans
As you know, there are two options to seek assistance from, namely, the federal loans. The US government issues these loans, and the second option that you have are private loans. These loans are offered by credit unions, banks, and other financial institutions that extend a loan to individuals.
Benefits of consolidating student loans
Aside from enjoying lower monthly payments and a longer loan term period, you have other benefits of consolidating this loan. These are as follows-
Enjoy better rates in future- It is quite likely that ever since you have taken out this loan and paid off your monthly installments on time, your credit score increases. As such, the same gets reflected in your credit report. Next time when you approach a lender for a loan, you will be allowed to enjoy better rates and deal.
Prevent falling into a debt trap- The moment you understand that you are dwindling with the payments and you promptly decide to consolidate your student loans, you save yourself from financial disaster. This is because falling behind on payments, especially when you are cash strapped is not a one-time default; you tend to default every month which leads you into a vicious debt cycle as you try to lay your hands on some quick cash to pay off another. This situation can be kept at bay if you take a loan instantly and save yourself from unpleasant consequences.
Repayment becomes simpler and hassle-free- Taking out a consolidation loan means that you just have to deal with a single creditor. Also, your debt account gets consolidated and simpler to manage. This is a great step towards managing your debts better. In due course, you become debt-free as you follow a single repayment plan religiously.
Last but not least, you enjoy financial sanity and stability, and peace of mind is the biggest requirement for leading a healthy and hassle-free life in the long run.
Article by Silvia Watson