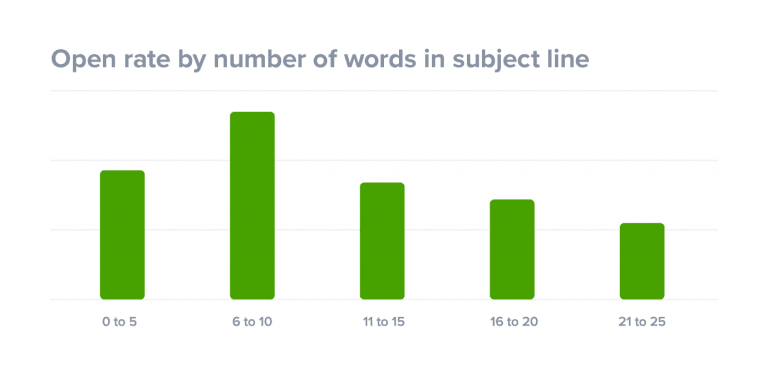 Do you know how many business and consumer emails are sent and received daily? If you did would it impact how the cold email letters you send out are written?

According to reports, it's about 281 billion. If you think that's a lot, listen to this: this number is projected to grow to more than 333 billion by the end of 2022. While it's hard to calculate how many of those will be cold letters sent by businesses to investors, it's safe to assume that the latter won't see their inbox getting fewer messages anytime soon.
Q2 hedge fund letters, conference, scoops etc
[Exclusive] ExodusPoint Is In The Green YTD Led By Rates And EM/ Macro Strategies
The ExodusPoint Partners International Fund returned 0.36% for May, bringing its year-to-date return to 3.31% in a year that's been particularly challenging for most hedge funds, pushing many into the red. Macroeconomic factors continued to weigh on the market, resulting in significant intra-month volatility for May, although risk assets generally ended the month flat. Macro Read More
Writing cold email letters is a daunting task, as you can spend hours getting your message clear and attractive enough so the reader will be enticed to reply. With so many emails sent and received each day, it's clear that investors see a lot of them in their inbox regularly. But do they read them? Of course, many cold emails are left without any attention from the receivers or even placed in spam.
But how to write an email that gives the best chance of attracting the attention of potential investors?
Write a Short and Sweet Subject Line
The subject line is often the only tool for enticing a person to open the email. With a lot of emails in an inbox, many people prefer to scan them quickly and delete the ones they're not interested in. If your email doesn't make them stop for a second and think about what's inside, chances are high that it'll go straight to the trash folder.
So, when it comes to headlines, what are the best practices that maximize the chance of a potential investor opening your letter?
First and foremost, make it short and sweet. As the SuperOffice study showed, the more words a subject line contains, the lower is the chance of someone opening it.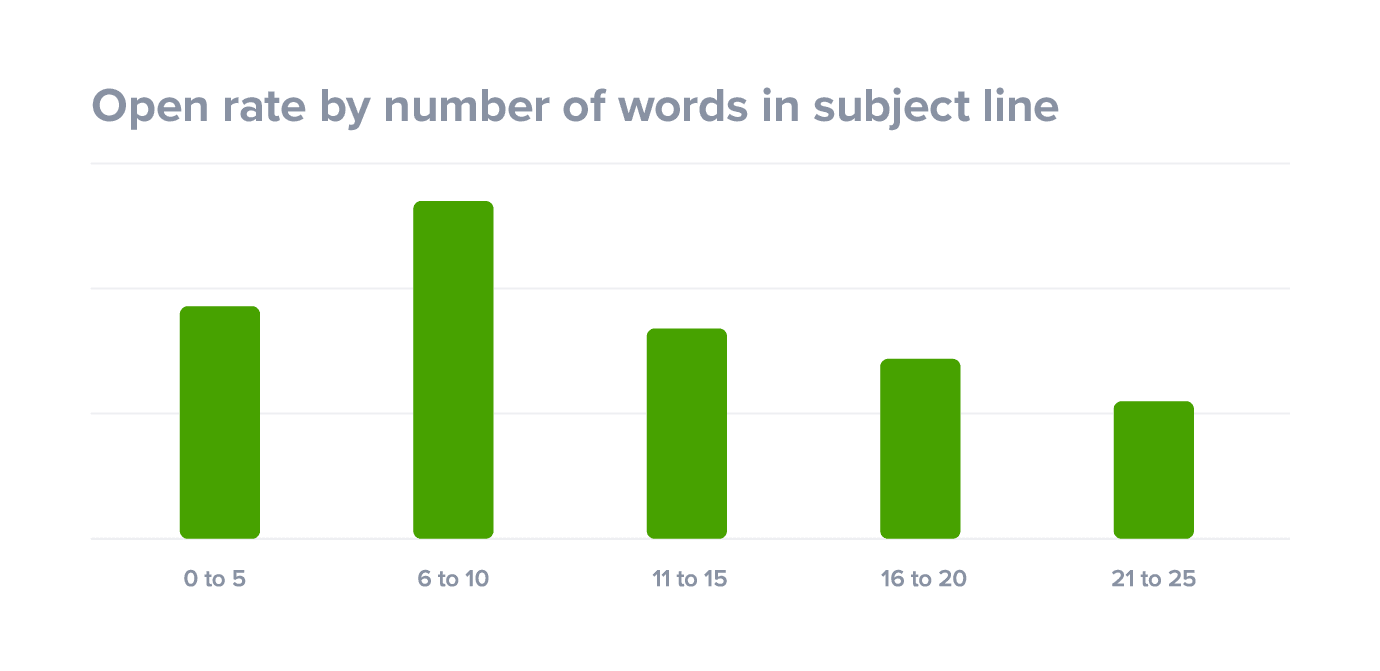 Credit: Super Office
Next, if possible, try adding the name of the recipient in the subject line, too, as it's also known to increase the open rate.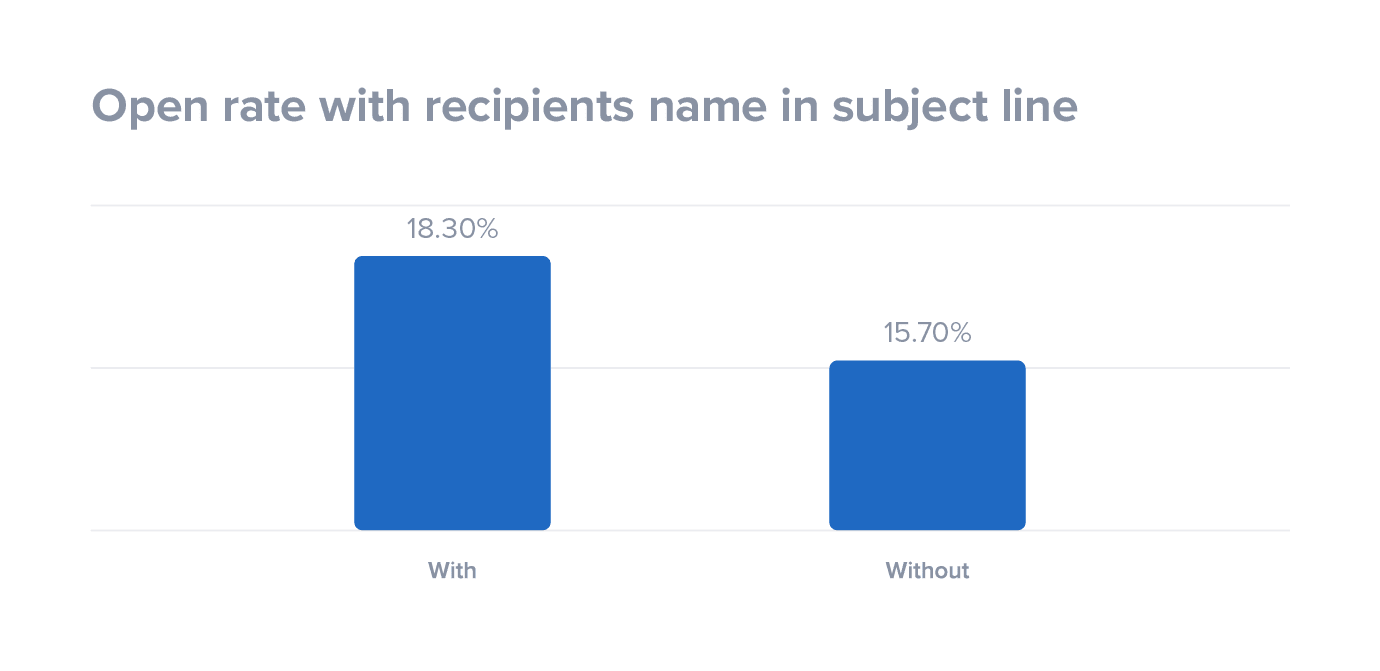 Credit: Super Office
Also, keep in mind that the subject line shouldn't contain anything that can make one perceive it as spam or just another sales email. So, forget about spammy titles, ALL CAPS, lots of exclamation points, unrealistic offers, and lines that start with "Re:"
"Instead, be honest and tell them what you want to share with the receiver," says Diane Calderon, a senior writer at Studicus. "Remember, you can potentially start a professional relationship with that person, so would you want to do it with a vague, ambiguous, or even false statement?"
Introduce Yourself and Your Project in One Sentence
Here's a short intro to investors: they are extremely busy. They invest in 0.5 percent of deals they receive. They get a lot of pitch decks and emails every day. They don't really care about your project until they do. You're not a big deal to them and they have no reason to trust your words.
I know, that's pretty harsh, but this is the truth, and knowing it can help with getting your deals considered. That's why you should limit the introduction to you and your project in no more than one sentence. The people reading your email know very well that you're super dedicated to making your project a success, so there's no point in emphasizing this.
Here's an example of a good introduction for cold email letters:
"As the founder of [Project Name], a digital marketing website that makes it easy to analyze industry data for business managers..."
List the Accomplishments of Your Company as Bullets
A bullet list is an excellent tool for readability of emails, so you should use it to identify the best things about your project/business. It'll allow the readers to scan the information quickly and understand what you're trying to convey.
For example, here are some ideas that you can list in your letter:
Growing 20 percent annually
Completed pilot projects with [company name]
Average sale cycle is 30 days
A dedicated R&D team consisting of 10 senior-level engineers
Won the competition for the most interesting startup [name of the competition]
CEO nominated for the Top 5 Innovators in the U.S.
Avoid industry slang and vanity metrics while compiling this list to make sure that the reader really understands the importance of achievement.
Write the Pitch in 100 Characters
If you think that's insufficient to reveal how great your project is, just remember that investors receive a lot of emails and have very little time to read, let alone answer them. Seriously, nobody is going to read a 400-word letter to know what you're trying to offer.
Instead, challenge yourself to writing your pitch - the main message - in 100 characters. This length should give the reader enough information to have an idea of your project while not boring them with stats and facts they may consider irrelevant or uninteresting at that point.
If you need some advice on how to make a concise and succinct pitch, remember that you can always enlist the help of professional writing tools such as Grab My Essay, Grammarly, and Best Essay.Education writing services.
To make a 100-word pitch in cold email letters, you have to be as specific as possible and describe the most interesting and unique aspects of your product/project/business. Be clear, give numbers, and drop names (many investors aren't interested in hearing your name, either).
For example, instead of saying that your company is "growing quickly," write something like this:
"[Company name] is selling the product to 20 percent more customers than 3 months ago."
Close the Letter with Contact Information
The only thing worse than an awful cold letter is a good cold letter that has no contact information at the end. So, make sure to include at least some of these options at the end of the email so the reader can get in touch with you:
Your first and last name
Your phone number
Your LinkedIn profile link
Website address
Company address
Remember to include as many contact options as possible; you never know which communication channel your potential investor prefers. However, avoid giving them your personal social media accounts, only LinkedIn is allowed here.
Conclusion
So there you go, 5 tips on writing cold email letters to investors for you. Hopefully, they'll help you to get a lot of your emails read and more offers considered by potential investors. Don't be surprised if writing this letter takes you hours, the end result may be totally worth it (following the above tips will make your writing process quicker and more structured, for sure).
---
About the Author:
Nicole D. Garrison is a content strategist, writer, and contributor at WOW Grade and a number of platforms for marketing specialists. She is a dedicated and experienced author who pays particular attention to quality research. At her free time, Nicole is a passionate runner and a curious beekeeper. Moreover, she runs her own blog LiveInspiredMagazine.
Updated on