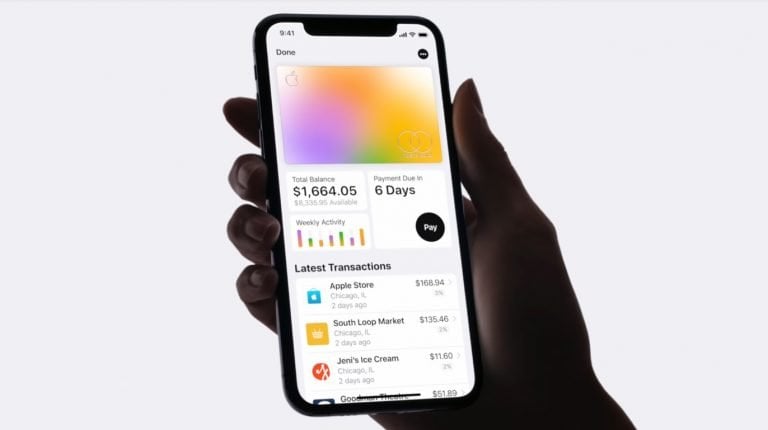 With the physical Apple Card now making its way into the hands of users, Apple has come up with tips on how to clean the Apple Card. These tips from Apple may prove inconvenient to many for whom it would be better to put a smartphone-like screen protector on the card (if possible).
Apple Card features a plain white design, and does require a lot of care to maintain its premium look and feel. The card is made of titanium, which by nature is not white. Thus, to give it a signature Apple look, the iPhone maker used a multi-layer coating process on the card.
Also, according to Apple, the card is "laser-etched" with the Apple logo and name of the card holder. This manufacturing style is both good and bad for the card, notes a report from SlashGear.
Qualivian Investment Partners July 2022 Performance Update
Qualivian Investment Partners performance update for the month ended July 31, 2022. Q2 2022 hedge fund letters, conferences and more Dear Friends of the Fund, Please find our July 2022 performance report below for your review. Qualivian reached its four year track record in December 2021.  We are actively weighing investment proposals. Starting in November Read More
This white coating on the card can get damaged or scratched if it comes in contact with certain hard materials, such as typical items found in purses and pockets like coins and keys. Moreover, other usual materials such as leather and denim may also stain the card.
Thus, Apple in a blog post detailing how to clean the Apple Card, warns against storing the card in contact with leather and denim as it may lead to discoloration that "will not wash off."
Apple also advises against putting the card in direct contact with other credit cards as they could scratch the premium-looking titanium card. The card is also sensitive to magnets, which may distort its magnetic strip.
"If your titanium Apple Card comes into contact with hard surfaces or materials, it's possible that the coating can be damaged," Apple says.
Talking of how to clean the Apple Card, the company says the best way to do so is to use a microfiber cloth moistened with isopropyl alcohol. Apple does not recommend using normal household cleaners to clean the card.
"Don't use window or household cleaners, compressed air, aerosol sprays, solvents, ammonia, or abrasives to clean your titanium Apple Card," the company says. To ensure your Apple Card stays new forever, the company recommends storing it in a case or container of soft material (not leather).
Apple's tips and recommendations for the Apple Card may sound a little excessive, and many may be unable to take such studious care of their credit card. It must be noted that a stain on your card or a damaged coating won't stop the card from functioning. However, it would make it look "un-Apple" so that you may not want to flaunt it. The Apple Card, much like the iPhone, is seen as a status symbol.
So, it is only a matter of time before we will see all sorts of Apple Card cases pop up in the market.
If somehow the card gets damaged, lost or stolen, then owners can request a replacement from within the Apple Card's Settings menu in the Wallet app.
Apple's blog on how to clean the Apple Card can also be seen as an attempt to avoid the 2010's Antennagate-like issue. At the time, the iPhone 4's stylish stainless-steel frame included an antenna. When the device was held in a certain manner it weakened the signal strength. Apple, initially, tried to avoid the whole thing by saying that owners are holding the phone wrong. Later, the company apologized, and came up with a temporary fix.
Apple Card is available via the Apple Wallet app, and supports iPhone 6 or later running iOS 12.4. One can manage the card entirely by the Wallet app, including signing up for the card by clicking on the "+" icon in the app.
Moreover, users can also request the physical titanium card for free from within the app only. The card does not have any number or other identifying information on it, except for the company logo and the name of the customer.
To be eligible for the card, you must possess "an Apple ID associated with an iCloud account that is in good standing with Apple" and also enable two-factor authentication for the ID. Also, you must have an iPhone (not an iPad), be over 18 and a U.S. citizen or lawful resident.
Apple launched the card earlier this month, but it was invite-only. On Tuesday, however, Apple extended the card to anyone interested in the U.S.
"We're thrilled with the overwhelming interest in Apple Card and its positive reception," said Apple's vice president of Apple Pay, Jennifer Bailey, said on Tuesday.
Further, the company also said it is extending 3% Daily Cash to more merchants and shops. For instance, the 3% Daily Cash will also be available when Apple Card is used with Apple Pay for Uber and Uber Eats.
Updated on