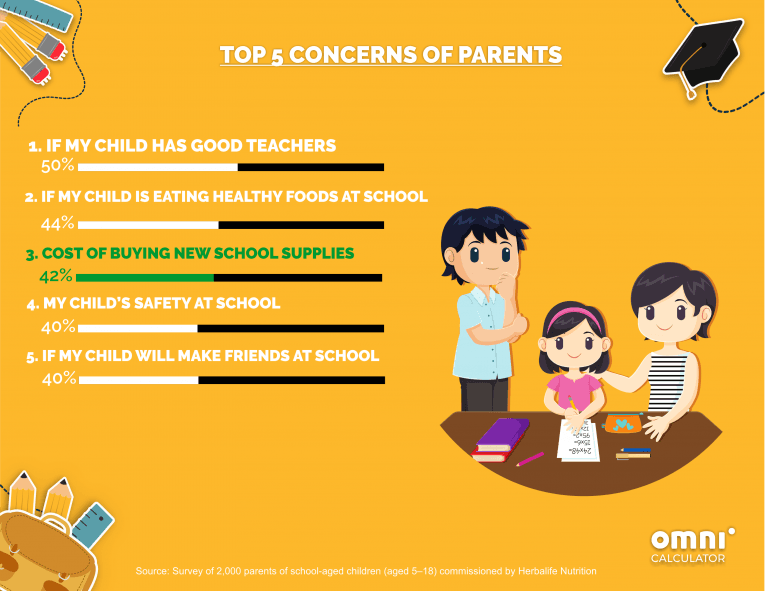 With all the worries associated with education – its rising cost and decreasing standard – the back-to-school season is hard on many parents. But there is another group of people who find themselves under immense pressure as summer comes to an end – and most of the time they are a lot less well equipped to deal with the stress healthily – children.
The Anxiety and Depression Association of America reports that 2 to 5 percent of school-aged children experience school-related anxiety so intense that it manifests itself as blatant refusal to go to school. Many more children deal with milder, but still valid, forms of anxiety related to the end of the summer break. The Harvard Medical School advises parents to look out for the following symptoms of abnormal stress levels in their children:
Jim Chanos Unveils Lastest Short As Fund Manager Bets On Further Market Declines
Jim Chanos has a new short target in his sights. Earlier this week, the hedge fund manager disclosed that he is betting against "legacy" data centers that face growing competition from the trio of technology giants, which have previously been their biggest customers. The fund manager, who is best known for his winning bet against Read More
Q2 hedge fund letters, conference, scoops etc
Expressing a constant need for reassurance.
Repeatedly asking questions like "What if I don't make any friends?", "Will I be ok?", "Will the teachers like me?", despite already having received an answer.
A noticeable change in the child's sleeping pattern (for example, they usually have no trouble sleeping through the night but all of a sudden they find themselves waking up every hour or so).
Physical complaints such as a constant stomachache, headache, nausea or fatigue (IMPORTANT NOTE: If your child experiences any physical distress, make sure to take them to your doctor first to rule out any underlying physical causes!) Anxiety is known to cause a variety of psychosomatic symptoms mimicking those of serious illnesses, but general practitioners are well-trained to tell them apart from real diseases. If your doctor tells you your child's symptoms are caused by anxiety, it should ease your worries about their physical health.
Once the school year starts – your child avoids school-related activities such as field trips, teacher meets-and-greets, and, in some cases, going to school altogether.
If your child's worries and anxieties get so intense that they start interfering with their everyday activities, consider seeking the help of a licensed mental health professional specialized in child anxiety. Talk to your pediatrician, or use this handy tool, offered by the American Psychological Association, which allows you to find licensed therapists in your area.
How to ease your child into the end of summer?
With all that being said, it is important to remember that it is natural for a child to experience some tension as their first day of school approaches. A reasonable level of anxiety is an expected, healthy reaction to stressful stimuli – it helps us get ready to deal with an unknown situation. And, let's face it – after months of no responsibilities, flexible bedtimes and spending whole days hanging out with friends, going back to school is going to seem like a whole new experience - there's no escaping that. Nevertheless, we all want our children to experience as little of these unpleasant feelings as possible. Here are a few tips on how to make your child's back-to-school as stress-free as possible:
Talk about it. There is good reason this item is at the top of the list. By asking your child exactly what their worries are, you make sure they know they can share their burdens with you without fear of being judged. No matter what happens at school, knowing that you will listen to them will help sooth their anxieties.
Be enthusiastic! Talk about the cool things about school, like seeing your friends everyday, exciting field trips, after-school activities, and meeting new people in class. Let them know that school is not just homework and tests - there is a lot of excitement to look forward to as well!
Practice the routine early. Ease the shock of waking up early by establishing a term-time bedtime as early as August. If you have them, go through lesson plans and try to have your child remember what subjects they have and what they should pack every day. Also, take a walk to the school building to see how long it takes to get there.
Be empathetic. Let your children know that you know what they're going through – after all, you used to go to school too. Show them that you're supportive and that you will be there for them no matter what. Don't downplay their worries. No matter how trivial they seem to you, they mean the world to your child.

Updated on