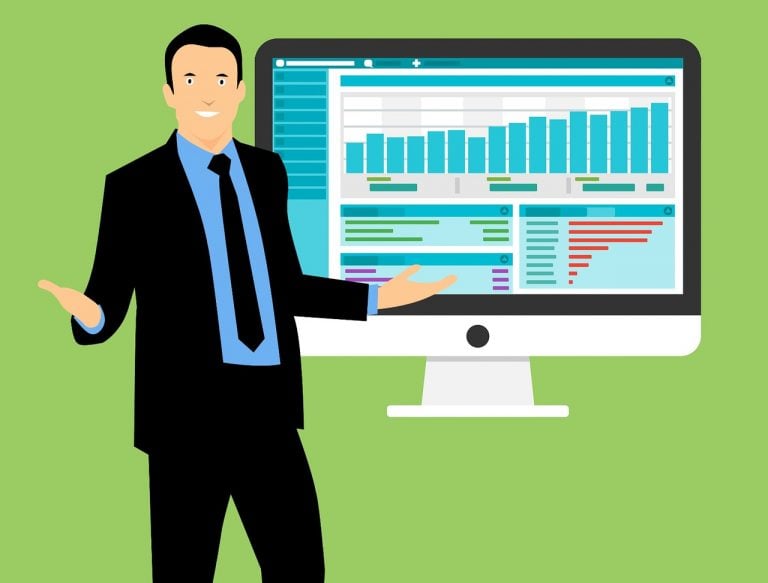 Days after Just Eat announced an 8.2 billion pounds tie-up with Dutch rival Takeaway.com, the British food delivery firm reported plummeting profits after massively investing into its delivery service and Brazilian joint venture, iFood. The firm said profit before tax dropped 98% to just 800,000 pounds for the six months to June 30 while its orders jumped 21% to 123.8 million pounds. Investments in its own delivery operations prompted a rise in revenue, which outstripped order growth and jumped 30% to 464 million pounds. Activist investor Cat Rock Capital has been urging Just Eat to consider a merger in recent months, citing Amazon's investment in Deliveroo as a major threat to its business – although this investment has been blocked, pending a watchdog review. In its push for a merger, Cat Rock also opposed the firm's investment in iFood, in which Just Eat has a 33% stake.

Q2 hedge fund letters, conference, scoops etc
How A Weakening PE Market Serves As Another Sign Of A Weakening Economy
Amid the turmoil in the public markets and the staggering macroeconomic environment, it should come as no surprise that the private markets are also struggling. In fact, there are some important links between private equity and the current economic environment. A closer look at PE reveals that the industry often serves as a leading indicator Read More
Cat Rock commended the merger, saying "the proposed transaction is excellent news for Just Eat shareholders." Indeed, investors were happy with the announcement and  shares in Just Eat opened up nearly 25% on the news on July 29.
What We'll Be Watching For This Week
Will Starboard Value put forward any nominees for Cars.com's board before the nomination deadline today?
How will Eagle Materials shareholders vote regarding Sachem Head Capital Management's two nominees at the meeting today?
Will Carl Icahn engage with the board of recent investment Cloudera?
Activist Shorts Update
The Friendly Bear targeted Canadian cannabis firm Hexo last week for it its "aggressive product promotions" on social media, which the short seller said is an "extreme regulatory gamble" that is poised to take the company's stock down by 60%. The short seller said in a report that Hexo ran a "risky" advertising campaign on Snapchat, a social media platform "synonymous with teenagers," for its cannabis products and brands, despite having knowledge of the strict Canadian advertising restrictions on cannabis.
The Friendly Bear explained that Hexo could lose its "most prized" customer, state-owned SQDC, as a result of the "inappropriate" advertising campaign. As Hexo's social media ads are targeting teenagers and the Canadian authorities stressed the importance of protecting the youth population from cannabis products, investigators could look into the firm's operations, The Friendly Bear said. This has the potential to end Hexo's contract with SQDC and cut deep into the firm's market capitalization, the report highlighted.
The report draws a parallel between Hexo and CannTrust, a fellow cannabis firm that fell 56% over the last three weeks after evidence of using unlicensed rooms to grow marijuana surfaced. Namaste, a cannabis company that faced regulatory scrutiny after violating provincial law, was also listed as "an instructive case study" for Hexo.
To arrange an online demonstration of Activist Insight Shorts, email us or view our product brochure to find out more.
Chart Of The Week
The number of activist nominees added to U.S.-headquartered service sector boards through settlements between January 01 and August 02 in respective years.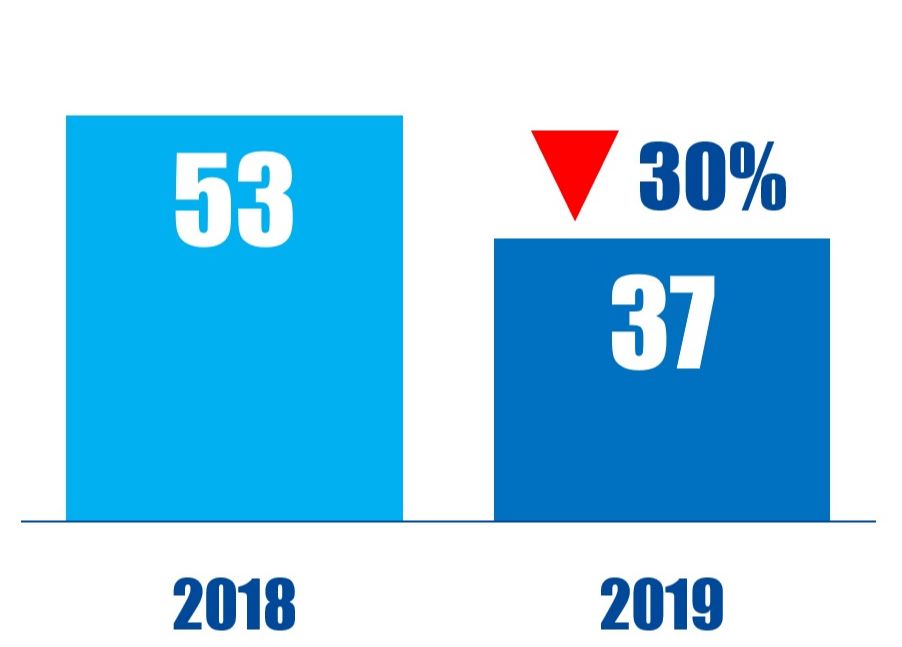 Updated on