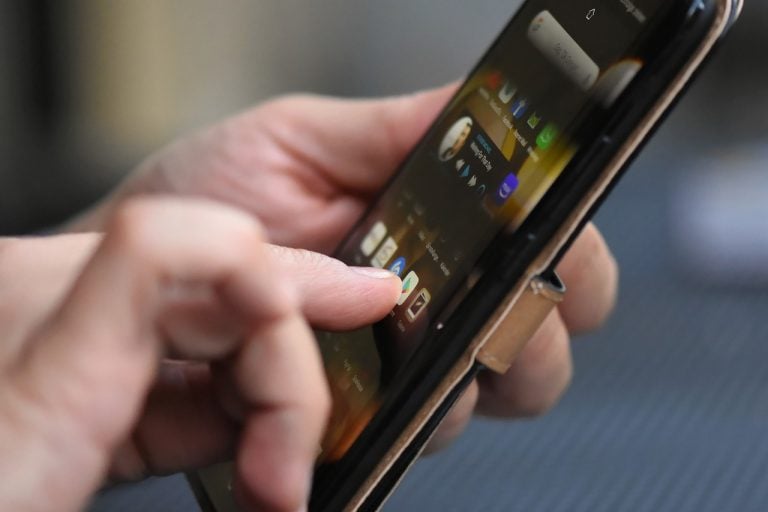 A recent study from researchers at Northeastern University and the University of Massachusetts at Amherst found that carriers intentionally throttle or slow down data. The study is in contrast to the claims of the carriers that they only throttle data when the mobile networks are congested. If you also have the feeling that your carrier is playing games with you, then you can easily test to see if your carrier is throttling streaming videos.
Things to do first
Researchers at Northeastern University and the University of Massachusetts at Amherst found that all four major U.S. carriers – AT&T, Sprint, T-Mobile and Verizon – throttle videos. Talking of the specific videos app, the researchers found that YouTube was throttled the most, while Vimeo was least.
If you are also experienced a similar thing, then you should test if your carrier is throttling streaming videos. However, before you proceed with testing the throttling, you must ensure that you are getting the internet speed that has been promised to you. For this, check your carrier contract, or if you don't have one then ask your carrier to provide a copy of it. The contract will include details on the minimum guaranteed speeds and the maximum limit of traffic per month.
David Abrams Explains How To Value Stocks
Continued from part one... Q1 hedge fund letters, conference, scoops etc Abrams and his team want to understand the fundamental economics of every opportunity because, "It is easy to tell what has been, and it is easy to tell what is today, but the biggest deal for the investor is to . . . SORRY! Read More
To check if you are getting the promised speed, run a speed test online. Do ensure that the Wi-Fi is turned off, so that your phone will use your carrier's network during the test. If the test shows that the speed you are getting is close to what you promised, then you can proceed with the throttling test. If the speed you are getting is lower than what is mentioned in the contract, then you need to contact your service provider.
How to test if carrier is throttling streaming videos
An easy way to test if a carrier is throttling streaming videos is to use an app called Wehe. This app shows the speed of specific apps, such as YouTube and Netflix, in comparison to the speed of other apps on your phones, notes CNET.
If there is a difference in the speed of the apps, it could mean that your carrier has slowed the speed of the specific app. CNET used the app to test the throttling on all four major U.S. carriers, and the results were surprising.
The results showed no difference in speed for Spotify, but YouTube was slow on most carriers. These results mean carriers are apparently not throttling Spotify, but the same can't be said about YouTube. The results were similar across Verizon, T-Mobile and AT&T. However, on Sprint's network, no difference in speed was seen for both Spotify and YouTube.
AT&T, in an emailed statement to CNET, said that it does not discriminate or degrade data on the basis of content. Instead, the carrier blamed the Wehe app, saying the app fails to take into account customers' choice of plan or settings, which can affect the data speed.
If you also plan to test if a carrier is throttling streaming videos, then all you need to do is download the Wehe app. Once downloaded, do ensure that your phone's Wi-Fi is turned off. Now, select the app that you want to test, and click Run Tests. You can test the connectivity of the following apps with Wehe – Spotify, Skype, YouTube, Amazon, NBC Sports, Vimeo and Netflix.
The app is available for both iOS and Android. This app came into the limelight early last year when Apple blocked it from the App Store. Later, Apple changed its decision and allowed the app. However, it was never revealed why Apple blocked the app in the first place.
Another way to test
If you don't want to use the Wehe app, there is another way to test if a carrier is throttling streaming videos. This method involves four steps:
First, run the speed test on the device that you are using for high bandwidth applications, such as for streaming videos, gaming, etc.
Second, if the Netflix app is troubling you, such as loading slowly or buffering, then run a Netflix FAST speed test. If the speed test shows a lesser speed than the step 1 above, then it is likely that your carrier is throttling the data speed to Netflix.
Third, if you are facing issues with YouTube, then you should check the Google Video Quality report. The report will show how your internet connection performs on YouTube's servers. If the report show poor performance, but the internet connection is fast, then your carrier is likely throttling YouTube.
Fourth, you should check the internet connection to see if there are issues at points of interconnection. To check this use the Internet Health Test by Battle. At times, it happens that ISPs throttle the performance at these points to make other ISPs pay an additional fee. So, this test will check different routes to detect if throttling is happening at one or more interconnection points. If a significant difference is seen between two consecutive tests, it could mean that your ISP is throttling data.