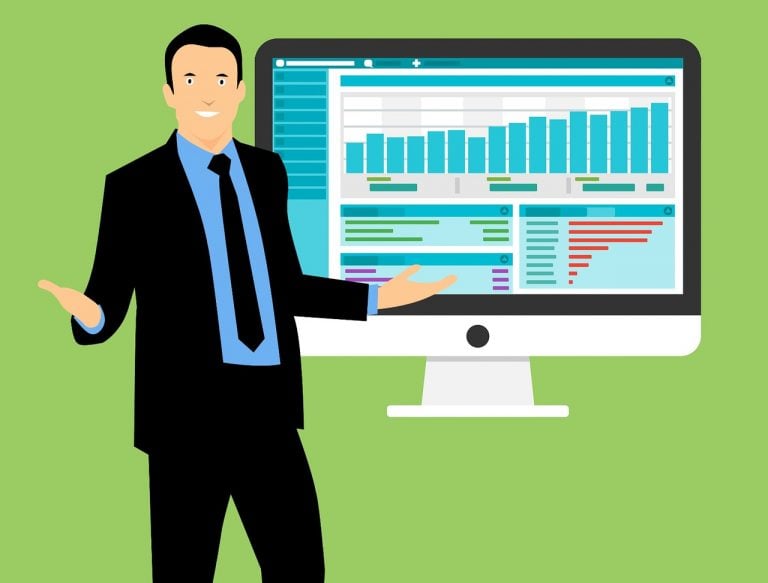 We at Activist Insight all agree that it's been a busy summer, and plenty of advisers are telling us the same (hey, we've even seen some activists in Manhattan this past month). It's okay if you've been absent, however, because here's our run-down of what you might have missed from the unofficial end of proxy season until now.

The Business Roundtable elevated customers, suppliers, and communities to the same level as shareholders in a "modernized" statement on the purpose of corporations. One hundred and eighty one CEOs signed the statement, including BlackRock's Larry Fink and Vanguard's Mortimer Buckley. The same week, the Securities and Exchange Commission published guidance on the role of proxy voting advisers that sought to voting and recommendations a little more complicated all around. How significant the change will be is not yet clear.
Q2 hedge fund letters, conference, scoops etc
[Exclusive] ExodusPoint Is In The Green YTD Led By Rates And EM/ Macro Strategies
The ExodusPoint Partners International Fund returned 0.36% for May, bringing its year-to-date return to 3.31% in a year that's been particularly challenging for most hedge funds, pushing many into the red. Macroeconomic factors continued to weigh on the market, resulting in significant intra-month volatility for May, although risk assets generally ended the month flat. Macro Read More
CEOs continued to be vulnerable in the face of activist campaigns, including Steve Ritchie after 20 months at the helm of Papa John's International, and Aramark's Eric Foss. The latter's departure leaves the company more vulnerable to changes at the behest of activist investor Mantle Ridge, although Paul Hilal's fund has yet to spell out its demands.
M&A activism continued throughout the summer, paying off for Elliott Management and Appaloosa Management at Allergan, disappointing Starboard Value at Cars.com, and holding out hope for Engine Capital at Care.com. Meanwhile, Elliott's buyout strategy skipped a beat at QEP Resources. Watch this space for more to follow, especially at Sotheby's and Hudson's Bay Company.
European companies proved conciliatory, particularly to U.S. investors. Scout24 welcomed Elliott and Bayer sold its animal health unit after the activist disclosed a stake, in an about turn for Germany's traditionally fiercely anti-hedge fund market. Meanwhile, FirstGroup appointed Coast Capital's leading nominee as chairman even after it beat the activist in a proxy contest (though David Martin, the new chair, was not part of the eventual slate). Hammerson, Pernod Ricard, Merlin Entertainments and JustEat were among other firms announcing shareholder-friendly actions, which bodes well for rumored campaigns from Trian Partners at Ferguson, Third Point Partners, and EssilorLuxottica.
Japan endured a summer of mostly domestic activism, although Elliott Management bought a stake in Unizo amid a bidding war. Sony appeared unwilling to consider the larger planks of Third Point Partners' investment thesis (a separation of its semiconductor business) but sold a stake in Olympus back to the lens maker – all the while denying that it was under pressure from Dan Loeb's fund.
Next week, I'll be looking at "back to school" lessons for companies and activists. What campaigns from the first half of the year made an impression on you and what tactics or shifts in the landscape will make a difference going into the next proxy season? Drop me an email (jblack@activistinsight.com) if you'd like to chat.
---
Carl Icahn sought this week to put Occidental Petroleum on notice not to appoint new directors. The activist is clearly concerned that governance or board changes could take the wind out of his sails, as his consent solicitation has yet to collect the 20% of the outstanding shares required to set a record date. Both sides could do with a good start to September to shift the balance of this arm-wrestle. Unless Occidental's purchase of Anadarko Petroleum suddenly starts showing results, a drawn-out battle arguably favors Icahn. Although investors may lose interest if he doesn't show signs of progress, he has promised to stick around for until next year's annual meeting, when the hurdles are lower.
---
Quote of the week actually comes from last week's issue of The Economist, which had this rejoinder to the Business Roundtable's statement on the purpose of a corporation (in short, stakeholder-centricity is in, shareholder-centricity is out) in one of its leaders:
"The way to make capitalism work better for all is not to limit accountability and dynamism, but to enhance them both. This requires that the purpose of companies should be set by their owners, not executives or campaigners. Some may obsess about short-term targets and quarterly results but that is usually because they are badly run. Some may select charitable objectives, and good luck to them. But most owners and firms will opt to maximize long-term value, as that is good business."
Updated on