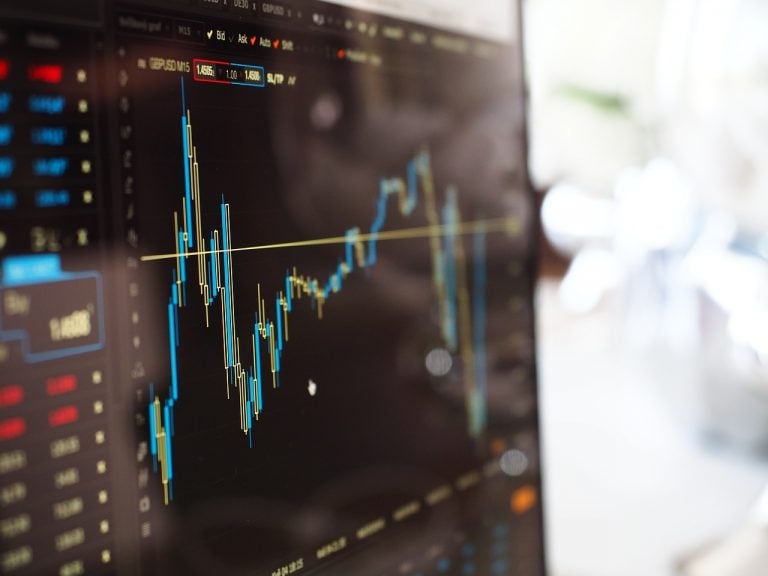 Whitney Tilson's email to investors discussing negative yielding bonds, even among junk; Rating firms over-rating bonds; The Mooch and President Trump hurling tweets at each other.
1) At the Berkshire Hathaway annual meeting in May 2009 during the depths of the financial crisis, Warren Buffett showed on the massive screens a copy of his buy order for a smidgen of debt that had a negative yield. He expressed amazement and said he never thought he'd see this.
Q2 hedge fund letters, conference, scoops etc
Exclusive: Third Point is diving into the private and SPAC markets [In-Depth]
Dan Loeb's Third Point returned 11% in its flagship Offshore Fund and 13.2% in its Ultra Fund for the first quarter. For April, the Offshore Fund was up 1.7%, while the Ultra Fund gained 2.3%. The S&P 500 was up 6.2% for the first quarter, while the MSCI World Index gained 5%. Q1 2021 hedge Read More
Yet look at the world now... This story is on the front page of today's Wall Street Journal: Investors Ponder Negative Bond Yields in the U.S. Excerpt:
A steep slide in U.S. government-bond yields last week wrong-footed investors and left some pondering what was once unthinkable: whether interest rates in America could one day turn negative.
Historically, people who lent money out got more money back later, a way to compensate for inflation, for the risk of not being repaid and for forgoing other investments.
Now, though, there is more than $15 trillion in government debt around the world with negative yields. That means, essentially, that savers holding these bonds are paying the government to store their money.
So far, the U.S. has avoided that fate...
2) This excerpt from the August 1 edition of the Stansberry Digest blew my mind, especially the part about certain European junk bonds trading at a negative yield:
Thanks to its widespread adoption by the central banks of Europe and Japan, roughly 25% of all outstanding government debt now trades with a negative yield.
This includes half of all European sovereign debt... 85% of Germany's debt... and as of last week, all of Switzerland's outstanding debt. That's right, the entire Swiss government bond market – ranging from maturities of one month all the way out to 50 years – now trades with a negative yield.
Worse, we're now seeing yields on some European high-yield corporate (or "junk") bonds begin to dip into negative territory. This is complete and utter madness.
After all, there are conceivable reasons why some banks and funds might choose to hold negative-yielding sovereign debt. But as my colleague Dan Ferris explained in the July 16 Digest, junk bonds are an entirely different story...
This is the stuff you buy when you're willing to take on more risk for more yield. You don't buy junk bonds if you're going to have to pay for the "privilege" of owning them. The No. 1 reason that investors buy these bonds – like any risk asset – is to make more money.
I can almost wrap my head around the extreme levels of groupthink that resulted in the buying and holding of negative-yielding sovereign debt. But junk debt?! That's deep in territory that even George Orwell might not recognize.
I have no idea how this will all end, but I don't see how it can be good.
3) The idea that the debt of junk-rated companies might trade at a negative yield seems so far-fetched that I asked Dan Ferris for the source. Here it is: Sub-Zero Yields Start Taking Hold in Europe's Junk-Bond Market. This is utter madness! Excerpt:
Central bankers hinting at more monetary stimulus have depressed yields so much that even some European junk bonds trade at levels where investors have to pay for the privilege of holding them.
The number of euro-denominated junk bonds trading with a negative yield – a status until recently associated with ultra-safe sovereign borrowers – now stands at 14, according to data compiled by Bloomberg. At the start of the year there were none.
4) This front-page story in last week's Wall Street Journal is an outstanding piece of analysis and journalism. It exposes one way in which big risks are building up in our financial system: Inflated Bond Ratings Helped Spur the Financial Crisis. They're Back. Excerpt:
Inflated bond ratings were one cause of the financial crisis. A decade later, there is evidence they persist. In the hottest parts of the booming bond market, S&P and its competitors are giving increasingly optimistic ratings as they fight for market share.
All six main ratings firms have since 2012 changed some criteria for judging the riskiness of bonds in ways that were followed by jumps in market share, at least temporarily, a Wall Street Journal examination found. These firms compete with one another to rate the debt of borrowers, who pay for the ratings and have an incentive to pick rosier ones...
The problem is particularly acute in the fast-growing market for "structured" debt – securities using pools of loans such as commercial and residential mortgages, student loans and other borrowings. The deals are carved into different slices, or "tranches," each with varying risks and returns, which means rating firms are crucial to their creation.
The Journal analyzed about 30,000 ratings within a $3 trillion database of structured securities issued between 2008 and 2019. The data, compiled by deal-tracker Finsight, allowed a direct comparison of grades issued by six firms: majors S&P, Moody's Corp. MCO 3.07% and Fitch Ratings, and three smaller firms that have challenged them since the financial crisis, DBRS Inc., Kroll Bond Rating Agency Inc. and Morningstar Inc. MORN 1.75%.
The Journal's analysis suggests a key regulatory remedy to improve rating quality – promoting competition – has backfired. The challengers tended to rate bonds higher than the major firms. Across most structured-finance segments, DBRS, Kroll and Morningstar were more likely to give higher grades than Moody's, S&P and Fitch on the same bonds. Sometimes one firm called a security junk and another gave a triple-A rating deeming it supersafe.
5) A quick follow-up to Friday's e-mail about my meeting with The Mooch. It was clear from what he said to me (and gave me permission to publish) that he and President Trump weren't getting along so well, but over the weekend things went from bad to worse as they hurled nasty tweets at each other. Here are Trump's: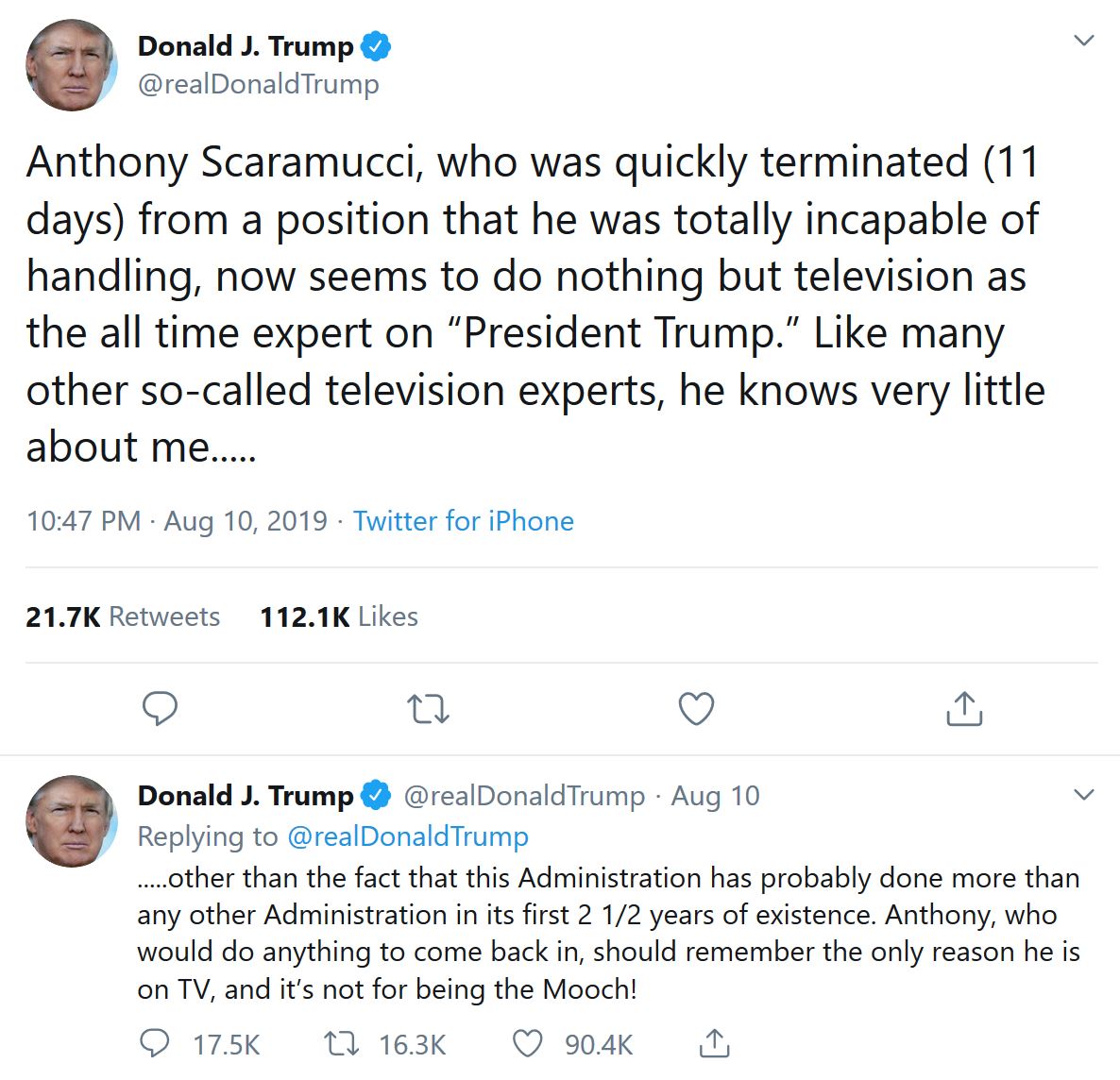 And here are The Mooch's responses: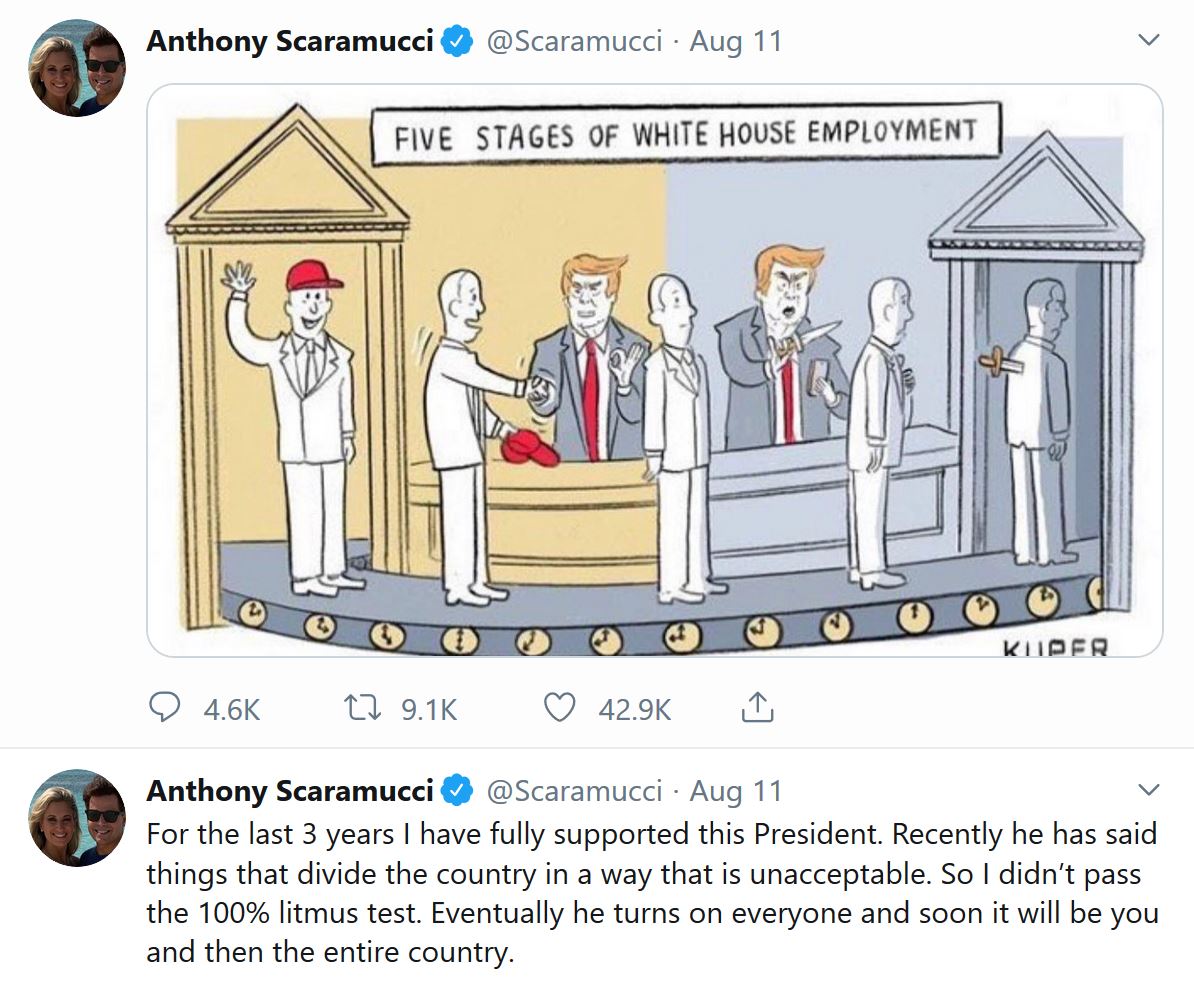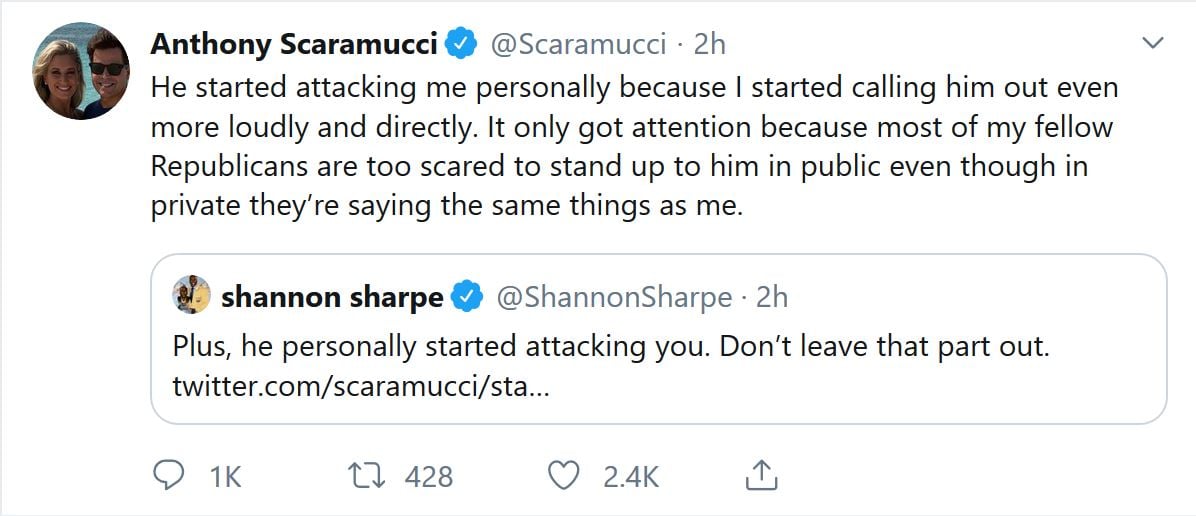 Best regards,
Whitney