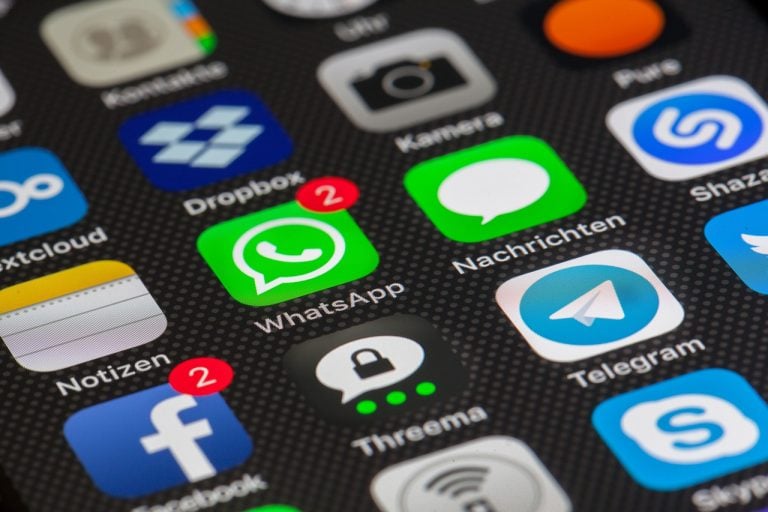 You may have put in a lot of effort in creating content for your blog but may not get the desired traffic towards your site. It may be that your blog is not getting the desired mileage. Therefore, in order to make sure that it reaches to more and more people you will need to focus on promoting your blog just as you have done for its creation.

Everyone writing a blog wants the world to see their latest masterpiece but they need to ensure that it is promoted well so that it does not have a handful of readers in two months. The best way to fix this issue is by promoting your blog posts on social media.
Q2 hedge fund letters, conference, scoops etc
This Long/ Short Equity Firm Sees A Time-Arbitrage Opportunity In This Pest Control Merger
Yost Partners was up 0.8% for the first quarter, while the Yost Focused Long Funds lost 5% net. The firm's benchmark, the MSCI World Index, declined by 5.2%. The funds' returns outperformed their benchmark due to their tilt toward value, high exposures to energy and financials and a bias toward quality. In his first-quarter letter Read More
It is found through several studies and researches that on an average business brands that create about 15 blog posts a month and share these contents using different social media channels, get about 1,200 new leads.
This proves that when you use social media channels, it is easier and assured that your blog posts will be seen by your ideal customers.
However, this does not mean you will have to create 15 blog posts every month to be successful in your endeavor or to 'qualify' for sharing your content on the social media to see tangible results. Ideally, you can use these channels for promoting your blog posts at any point of time with number and piece of content.
Building your profile
When you create a blog post, you should focus on building your profile. This will ensure that your recent followers does not miss any of your content, those that are published a couple of days back as well as those published a couple of weeks ago.
In order to create a comprehensive profile you should:
Start by creating a proper and meaningful social media schedule to promote your old content. You can do this manually but the best way to do this is automatically by using tools like Social Jukebox, Buffer, and Hootsuite.
Then you should focus on repurposing your blog posts. This will help you to get more use out of them and if you are using the Instagram platform it will help you to get more followers without having to buy real Instagram likes.
There are different useful and effective ways to repurpose your blog posts and the most common options include:
Asking questions to your target audience that are most relevant and necessary for your blog posts
Quoting different snippets from your article
Varying your choices and using different images and
Changing the caption of your article after every two or three months.
In addition to that, you may follow the expert tip for creating your blog post for your site. They say that:
Ideally, you should create a document that may have five to ten additional and relevant blog post titles.
You should add these to your social scheduling tool
You must also add a URL of your article so that you can drive traffic more back to your old blog content.
You may also promote your blog content using a variety of messages. This will help you to keep your blog as well as the feed fresh. This will attract more and more of your target audience to increase the traffic towards your website.
Make it easy to share
Ideally, you should make your content easy to share so that you know that people ARE reading your content. It is wonderful to see that they have shared your content with their friends and coworkers. This will increase your chances to gain more traffic towards your site. Why? This is because:
When a friend shares an interesting link or a video, the chances are high that the click through rate on your link provided will also be high as people will want to learn more about your content, product or services.
It will help you to foster the same degree of sharing for your content when you allow and encourage the existing visitors to your site to share your content hosted on your blog. You can do this effectively when you embed a social sharing tool in it.
These tools such as the Social Media Examiner will even show the number of shares earned by each of your blog post.
According to research it is found that:
More than 41% of people typically measure the social influence of a blog using this specific metric that measure the number of shares it has received.
It is also found that when these people make this information available to the visitors of the respective sites, it helps them to build a stronger trust. It will result in a higher rate of conversion at a later stage in the buying cycle.
You may also include Click to Tweet buttons if you want your readers to share the interesting facts or snippets in your article quickly with the own followers before they forget or move on to the rest of the portion of your article.
This will also result in a link back to your content as well thereby increasing the number of organic traffic to it.
However, there are a few things that you should remember at this point if you want to use this 'Click to Tweet' option. These are:
This option will not show the count of sharing
It will however provide the visitors to your site with an incentive to share.
Therefore, when it comes to crafting a great copy for your blog post, you may not have the liberty to skip a few facts and factors that will contribute to the success of it. Therefore, find enough time to design a copy for your social update so that you can provide your followers with the best thing that they want: the stress taken away!
Once again the expert tips will help you a great deal. You are recommended to install a plugin to displaysocial shares on your website. This will ensure that the viewers are able to share your content by simply clicking a button with the world.
---
Author bio
Kristen Smith creates new opportunities and drives more value and business for the business. If you follow her strategies in your social media marketing efforts you may not have to buy real Instagram likes to gain the desired results.
Updated on