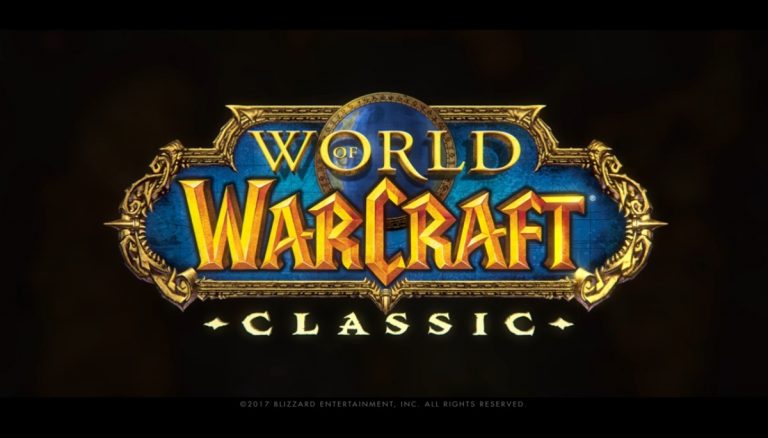 Blizzard Entertainment has a lot of work to do. World of Warcraft Classic has just launched, and the game development company has a lot of plans to reveal on Blizzcon later this year. However, it appears that Blizzard Entertainment is having a problem with a lawsuit. According to a report from Polygon, Blizzard company sued the Chinese mobile game company Sina Games over a Warcraft copyright infringement.
According to the report, the lawsuit was filed on Aug. 16 because Sina Games, a subsidiary of Sina Corp has copied various elements of the Warcraft games in its mobile game called Glorious Saga.
The company is "seeking a court order to stop the infringement and maximum damages for the 'serious and irreparable harm to Blizzard and its business.'" Blizzard is suing the Chinese game company to pay $150,000 per infringed work, which is in addition to attorneys' fees as well as other court charges.
Seth Klarman Describes His Approach In Rare Harvard Interview
In a rare interview with Harvard Business School that was published online earlier this month, (it has since been taken down) value investor Seth Klarman spoke at length about his investment process, philosophy and the changes value investors have had to overcome during the past decade. Klarman's hedge fund, the Boston-based Baupost has one of Read More
In its lawsuit, Blizzard also alleges that Sina Corp copied many other properties, saying that many of the games that the company owns are based on other existing games, such as Yu-Gi-Oh! and Naruto.
Sina Corp's games, including Glorious Saga, which allegedly represents a Warcraft copyright infringement is available in China, as well as in the U.S. and is downloadable through the Google Play Store under a different name, the Glorious World. The game is listed with a different developer and a slightly different name, but the screenshots of the game show the original title Glorious Saga.
In Google Play Store, the game is described as a "real time strategy game for building an empire." However, as per Blizzard, this game boasts various elements which can be found in the Warcraft series of games. The lawsuit alleges that this is not the only game studio that attempts to copy Blizzard's original property from the Warcraft universe stating that the Glorious Saga is just "among the latest" to do so.
"Every monster, creature, animal, and vehicle in the Infringing Game was copied from the Warcraft games," the suit alleged. "Weapons, amulets, and other objects were taken straight from the Warcraft games, without pretense. Audio cues and sound effects from the Warcraft games were reproduced for the Infringing Game."
Blizzard's lawsuit also describes that the Glorious Saga's mobile icon also represents a Warcraft copyright infringement, closely resembling the Battle of Azeroth expansion cover. It also hints at the original Warcraft: Orcs and Humans. Both images show a human and an orc-like character glaring at one another.
The lawsuit also alleges that there are other examples of copying Warcraft's universe, such as the characters from the Warcraft universe. There appears to be copies of Illidan Stormrage, Grommash Hellscream, Malfurion, and Gul'dan, further stating that the use of these characters was "willful and intentional."
It's still unknown how this lawsuit will end up, but Blizzard has a lot of work to do given the recent World of Warcraft Classic launch. The company opened new servers to avoid long queuing times. The company announced that four more servers will be opened, because long wait times are expected.
Updated on