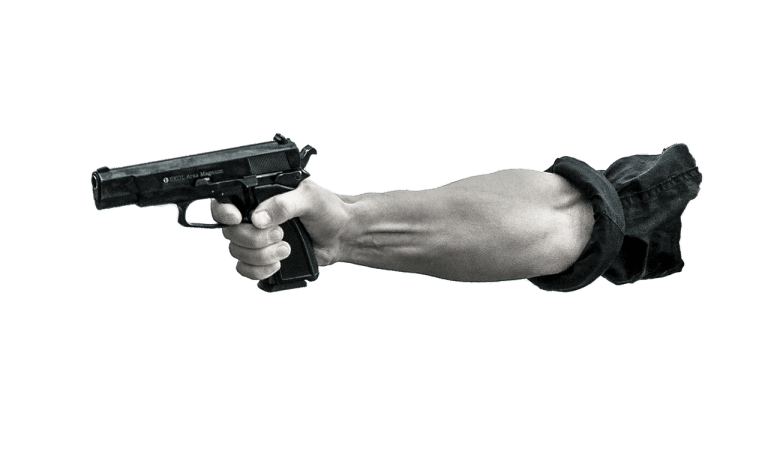 BlackRock and Vanguard Rubber Stamp Boards of Gun Manufacturers, Shielding Them from Accountability on Public Safety, Corporate Governance, and Long-Term Investor Value
NEW YORK– In response to the release of BlackRock and Vanguard's disclosures of their 2018-2019 shareholder votes to the SEC, Eli Kasargod-Staub, executive director of Majority Action, a nonprofit organization that empowers shareholders to hold corporations accountable to high standards of corporate governance, social responsibility, and long-term value creation, issued the following statement:
Q2 hedge fund letters, conference, scoops etc
Sohn Investment Conference 2021 Coverage: Octahedron Capital, Glenernie Capital
The following is our rough coverage of the 2021 Sohn Investment Conference, which is being held virtually and features Brad Gerstner, Bill Gurley, Octahedron's Ram Parameswaran, Glenernie's Andrew Nunneley, and Lux's Josh Wolfe. Q1 2021 hedge fund letters, conferences and more Keep checking back as we will be updating this post as the conference goes Read More
"BlackRock and Vanguard's votes reveal that both asset managers voted to shield the leadership of top gun manufacturers Sturm Ruger and American Outdoor Brands Corporation from accountability. Despite disclosure failures, vows to push gun manufacturers on gun safety, and opposition from proxy advisors to directors at both companies, BlackRock and Vanguard voted in favor of all directors at both gun manufacturers.
BlackRock and Vanguard role at gun makers
At Sturm Ruger, the asset managers' continued support for leadership comes after nearly two years of mounting pressure on the directors to address shareholders' concerns. As Majority Action and the Interfaith Center on Corporate Responsibility noted in an investor advisory earlier this year, Sturm Ruger's response to the 2018 resolution was to issue empty excuses rather than seriously address the company's responsibility to public safety and long-term value creation.
Leading proxy advisor ISS recommended AGAINST 3 top directors at Sturm Ruger for the company's failure to respond adequately to the successful 2018 gun safety resolution -- but BlackRock and Vanguard voted FOR all of those directors. As Sturm Ruger's largest shareholders, controlling over 28% of the company's shares, BlackRock and Vanguard have considerable shareholder power to push for reform by advocating for meaningful change at Sturm Ruger, but instead they gave the board of directors the green light to continue business as usual.
AOBC case
At American Outdoor Brands Corporation (AOBC, the maker of Smith & Wesson-brand firearms), BlackRock and Vanguard also voted for all directors, despite concerns related to public safety and the adequacy of its disclosures. The company significantly understated its level of support for the NRA and other gun lobby efforts in its disclosures to shareholders, and proxy advisor Glass Lewis recommended shareholders vote against a key director due to a potential conflict of interest that Majority Action uncovered. However, BlackRock and Vanguard voted for all directors at AOBC. What's more, BlackRock voted against a shareholder proposal calling for the company to issue a gun safety report even after making headlines for its high-profile reaction to the 2018 Parkland Massacre, undermining broader investor efforts to secure disclosures on these topics. Though Vanguard voted for the resolution, they still supported all of the directors, abdicating their responsibility to push for long-overdue reforms that would improve public safety and long-term value.
Rather than use their significant shareholder power to drive a change in leadership at Sturm Ruger and American Outdoor Brands Corporation, BlackRock and Vanguard gave a green light to the boards of both companies to continue their failure to address shareholders' concerns about gun safety. 
---
Majority Action is a nonprofit organization dedicated to empowering shareholders of all sizes to hold corporations and their leadership accountable to high standards of long-term value creation, corporate governance, and social responsibility. www.majorityaction.us