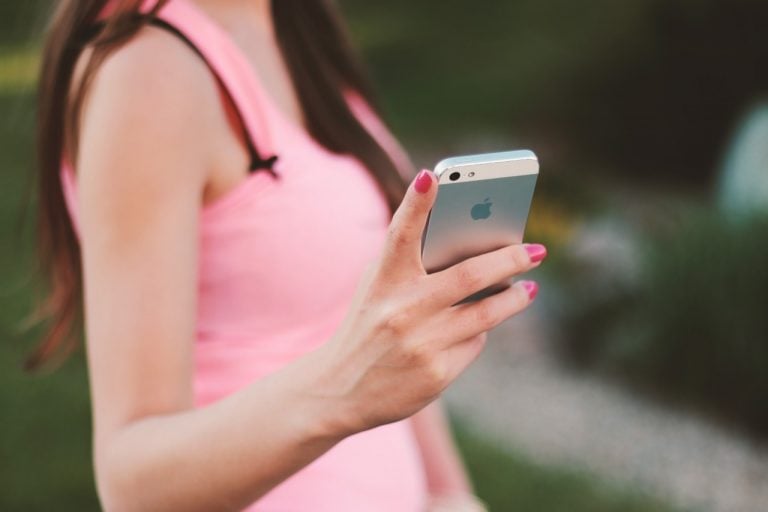 Apple surprised and confused all with the release of its latest beta yesterday. The last beta that developers got was iOS 13 Beta 8, which means the next one should be iOS 13 Beta 9. Apple, however, launched iOS 13.1 instead of iOS 13 Beta 9.
Where is iOS 13 Beta 9?
Prior to this, Apple has never released such an update. Initially, it was not clear if the release was an error on Apple's part. Later, after the confirmation from known developers, it became evident that iOS 13.1 beta is intentional.
Looks like this is not an error (other users are seeing the same beta). I'm going to speculate and say that most features that were cut from 13 will come back in 13.1 soon after 13.0 launches.

Consistency is what makes the top 50 best-performing hedge funds so strong

Every month and quarter, multiple reports on average hedge fund returns are released from several sources. However, it can be difficult to sift through the many returns to uncover the most consistent hedge funds. The good news is that Eric Uhlfelder recently released his "2022 Survey of the Top 50 Hedge Funds," which ranks the Read More

I'm bummed, but makes sense at this point.

— Federico Viticci (@viticci) August 27, 2019
Still, Apple's decision to release iOS 13.1 has baffled most iOS users and has raised several questions, such as what happened to iOS 13 Beta 9, what about iOS 13 and more. Many seem to believe that Apple has finalized the iOS 13, and most probably it would be the same as beta 8. Meaning, the 2019 iPhones, which are expected to arrive next month, could come with beta 8.
""But iOS 13 is still in beta…" …looks like iOS 13 is locked in for release already. This is as good as it gets, with a rapid 13.1 to try and improve the post-launch experience," tweeted developer Steve Troughton-Smith.
However, those who have been testing iOS betas do not believe that iOS 13 is ready. Many who have used the latest betas claim several issues, such as Springboard crashes and graphical glitches. If Apple plans to ship the iPhone 11 models with the beta 8, then there are good chances that iOS 13.1 will come immediately after the release of iPhone 11.
We are about two weeks away from the release of the iPhone 11 and iOS 13. So, Apple possibly doesn't have enough time to finish iOS 13 before the launch. Thus, by skipping the iOS 13 Beta 9 and releasing iOS 13.1 Apple could be admitting that iOS 13 is not yet done and that it won't make much difference for users as iOS 13.1 will fix the problems.
"We need to really get used to the fact that WWDC's "What's coming in iOS 13!" is about what is in *13*, not *13.0*. And, honestly, I'm a fan of that," tweeted developer Curtis Herbert.
The new release could also mean that most of the features that were cut in the iOS 13 betas, such as Shortcuts Automations and Share ETA in Maps, will make their way to the new iPhones with the iOS 13.1.
Good for developers
This new iOS cycle (if it is real) will be good for developers. The iOS 13.1 gives developers early access to Apple's plans and changes to the iOS 13 code. It will also give them a sneak peek into the new features that Apple is working on.
There are, however, still chances that Apple could come up with developer beta 9 before the release of iOS 13 as beta 8 is still active on Apple's developer site. It might also be possible that iOS 13.1 could be the first stable version to come out next month.
It must be noted that the iOS 13.1 released by Apple is the developer beta and not the public beta. So, public testers won't be able to download it. Going by the past releases, Apple may come up with the public beta of iOS 13.1 soon. However, nothing can be said with surety considering it is a completely beta cycle from Apple.
Apple also released the iPadOS 13.1. So, we can expect the same things for the iPads as well. Unlike the iOS,  Apple's watchOS 6 got the ninth beta. This new beta comes a week after the eighth beta, and two months after Apple unveiled the first watchOS update at the WWDC (Worldwide Developers Conference).
What's new with iOS 13.1?
Talking about what's new with the iOS 13.1, one key focus is on restoring the features that were initially introduced with the iOS 13, but were later removed with the betas. With the first 13.1 beta, Share ETA in Maps has made a comeback. Also, the Shortcuts Automation tab, which was removed with the iOS 13 beta 5, is back now.
Additionally, the connected device icon is now visible in the Volume HUD, such as for Beats, AirPods and HomePod. As per developer Steve Troughton-Smith, with the new iOS version it is possible to map the right click function of a mouse to the 3D Touch/long press action in the iOS device. Apple also added a reading goals toggle under the Settings app under Books. For the Apple Watch app on the iPhone, the Nike+ Run Club now does not include the "+" and is just "Nike Run Club."
Other changes are the inclusion of new HomeKit icons from macOS, new colors for dynamic wallpapers, minor changes to the Personal Hotspot page, tracking a shared ETA gets a new interface, game controllers in the Batteries widget get a new glyph, update to the Fonts settings panel, and new AirDrop icons for devices.
Updated on