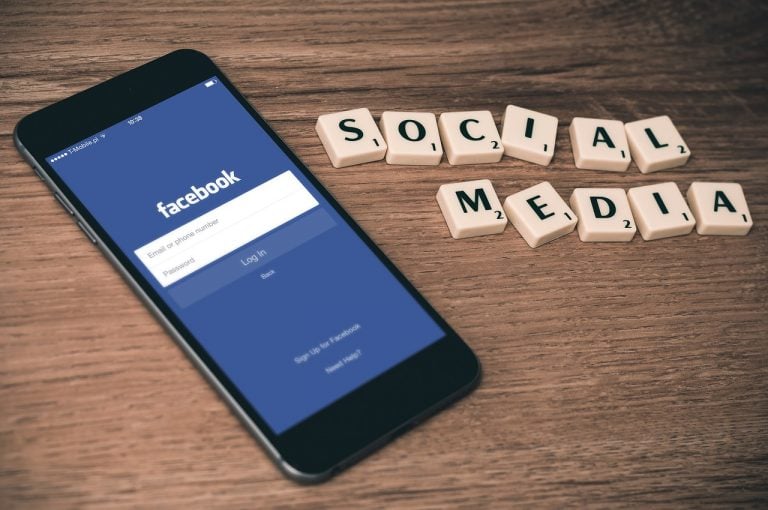 Apple and Facebook are among the world's largest technology companies. One always goes the extra mile to protect your data. The other is always hungry for your data, and has violated almost every rule to collect as much user data as possible. Apple is now going to restrict Facebook and its apps from collecting your data in the background. Citing two sources familiar with the matter, The Information reports that Apple's upcoming iOS 13 software will put an end to VoIP background data collection. The move will affect Facebook Messenger, WhatsApp, and other apps.
Apple had announced the "small but significant" change at the Worldwide Developers Conference (WWDC) in June, but it didn't receive a lot of media attention. The change will go into effect with the iOS 13 rollout next month. According to The Information, app developers are supposed to comply with the specifications by April 2020. It will force companies including Facebook to rewrite their apps.
Apps that offer voice over Internet protocol (VoIP) use PushKit VoIP API, which allows them to run in the background to detect incoming VoIP calls even when the app is not in use. Since the apps are running in the background, they can also collect user data.
Exclusive: Voss Value Launches New Long Only Special Situations Fund
Since its inception in January 2012, the long book of the Voss Value Fund, Voss Capital's flagship offering, has substantially outperformed the market. The long/short equity fund has turned every $1 invested into an estimated $13.37. Over the same time frame, every $1 invested in the S&P 500 has become $3.66. Q1 2021 hedge fund Read More
With the iOS 13, Apple will put an end to the VoIP background data collection process. The apps will only be able to use PushKit VoIP API for Internet-based calls, without being able to access the background data. The iOS 13 is currently in the beta testing phase. The VoIP background data collection feature also drains your smartphone's battery power.
Facebook's WhatsApp uses the PushKit VoIP API for end-to-end encryption, and Snapchat uses it for purposes other than voice calls. When Facebook launched its standalone Messenger app in 2014, it should have removed the VoIP background data collection from its main app. But the social networking giant continued to use the feature in its main app until 2016, when Apple discovered it and forced Facebook to stop.
Facebook's messaging apps WhatsApp and Messenger pose a serious threat to Apple's iMessage. Mark Zuckerberg told investors last year that Apple's iMessage service was by far Facebook's "biggest competitor" in messaging.
Facebook is reportedly working to unify its messaging services, meaning WhatsApp, Messenger, and Instagram users will be able to send messages to one another. It could eat into iMessage's market share. Notably, iMessage is one of the things that keep users tied to Apple's ecosystem.
Apple has positioned itself as a pro-privacy company. That's how it is trying to differentiate itself and its products from competitors like Google, Facebook, and Amazon. The iPhone maker doesn't track your online activity or location to show you targeted ads.
Recently, the Cupertino company announced 'Sign-in with Apple' single sign-on feature that allows you to sign in to third-party apps and websites without revealing any of your personal information. The privacy-focused sign-on option will compete with similar features from Facebook and Google.
In contrast, Facebook has a horrendous track record when it comes to user privacy. A few weeks ago, the Federal Trade Commission slapped a $5 billion penalty on Facebook for violating user privacy and lying to users that its facial recognition technology was turned off by default. It is becoming increasingly difficult for users to trust the social networking giant with their data.
Meanwhile, Facebook has launched a rebranding exercise to tell people what apps it owns. Instagram will soon be called 'Instagram from Facebook' and WhatsApp will become 'WhatsApp from Facebook.' The 'from Facebook' tag will appear in the app store listings as well as on your screen when you launch apps.
Mark Zuckerberg-led social networking giant acquired Instagram in 2012 and purchased WhatsApp in 2014. Both Instagram and WhatsApp have been operating as standalone businesses, though they use the same servers as Facebook. The name changes will take place by the end of this year or early next year.
The FTC is investigating whether Facebook acquired Instagram and WhatsApp to eliminate competition. Mark Zuckerberg has also attempted to buy Snapchat, but the popular photo-sharing service turned down the offer. Since then, Facebook and Instagram have copied almost every major feature of Snapchat to weaken it.