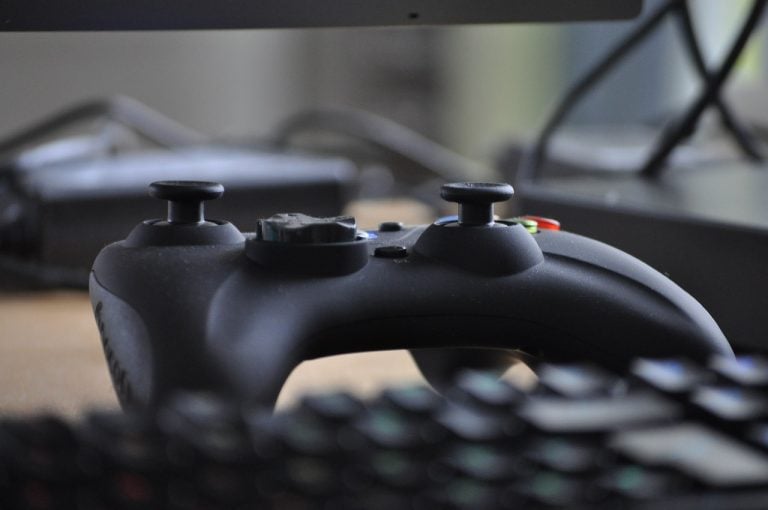 Almost every major player in the gaming industry has either launched or announced its own game subscription service. French gaming giant Ubisoft announced the UPlay Plus service at the E3 event last month. Others such as Microsoft, Electronic Arts, and Sony have already been offering their subscription services. Microsoft's Xbox Game Pass is particularly popular among US gamers. Let's check out how the upcoming Ubisoft UPlay Plus stacks up against the Xbox Game Pass.
Both services give subscribers access to their game catalogs for a fixed monthly fee. Before you sign up for a new subscription service, you should check whether it's worth it. If you like playing only a small number of games, buying them individually could be a better choice than paying a monthly fee for a vast library of games that you might never play.
Device support
Seth Klarman Describes His Approach In Rare Harvard Interview
In a rare interview with Harvard Business School that was published online earlier this month, (it has since been taken down) value investor Seth Klarman spoke at length about his investment process, philosophy and the changes value investors have had to overcome during the past decade. Klarman's hedge fund, the Boston-based Baupost has one of Read More
You need an Xbox Live account to get Xbox Game Pass. The subscription service is available on Xbox One, Xbox One S, Xbox One X, as well as Windows PC users. The Xbox Game Pass for Windows PC offers "a curated library of over 100 high-quality PC games." You can download and play as many games as you like on these devices, given you keep paying the monthly subscription fee.
The Ubisoft UPlay Plus will become available as a PC download starting September 3rd. Gamers can download and play Ubisoft titles on their computer. Ubisoft will also bring its offering to Google Stadia streaming service in 2020. If you want to use UPlay Plus on Google Stadia, you would have to pay for both subscription services. Many of Ubisoft's popular titles are confirmed to arrive on Stadia, which you can purchase individually if you want.
Gaming library
Microsoft's Xbox Game Pass has an incredible library of more than 200 titles curated by the Xbox team. Microsoft tends to remove some of them as it adds new games. The Game Pass subscribers have the option to buy any of them at discounted, member-exclusive prices. It includes titles from Microsoft's own studio, Capcom, Warner Bros, 2K, Bethesda, Sega, Deep Silver, and others.
Subscribers have to download the games, but once they've downloaded, they can play as long as they remain a subscriber. Some notable titles in the Xbox Game Pass library include Wolfenstein 2, Metro Exodus, Dead Rising 4, Astroneer, The Outer Wilds, and Hollow Knight. Upcoming titles like Wasteland 3 and Gears of War 5 will also be part of the Xbox Game Pass subscription. You can check out the full list of titles here.
Ubisoft is the developer of insanely popular titles like Assassin's Creed, Far Cry, Just Dance, Prince of Persia, The Division 2, Rainbow Six Siege, and Tom Clancy's. The Ubisoft UPlay Plus subscription will give you access to these and all other games in Ubisoft's library. You will have access to all the DLCs, expansions, and automatic updates as part of the subscription. You can check out the full list of titles here.
It will give subscribers "earliest available access to new games." You will get access to the beta and early access editions of Ubisoft's upcoming titles such as Ghost Recon Breakpoint and Watch Dogs: Legion before everyone else. Subscribers will be included in the Ghost Recon Breakpoint beta on September 5 and early access release on October 1 this year.
Pricing
The Xbox Game Pass is more affordable than Ubisoft UPlay Plus. It costs $10 per month. However, the PC version of the Game Pass has fewer games than Xbox One library. If you own an Xbox console and a PC, you are better off paying $15 per month for Xbox Game Pass Ultimate, which is excellent value for money.
The Xbox Game Pass Ultimate includes subscriptions for both consoles and PCs. On top of that, you also get access to Xbox Live Gold at no extra cost. Xbox Live Gold is necessary to play online multiplayer games. You can cancel your membership at any time.
The Ubisoft UPlay Plus service has been priced at $15 per month. It is set to release on September 3rd. People who sign up before August 15 will get one month of free access. You can sign up here. The company is also giving early subscribers access a Ghost Recon: Breakpoint Atmosphere Emblem and a Watch Dogs Legion Ubisoft Hat for in-game characters.
Ubisoft's service is more expensive than its rival. But its real value lies in getting access to the beta and early access editions of the upcoming titles. Paying $15 per month is a big commitment, and you should ask yourself how big a fan you are of Ubisoft games.
The Xbox Game Pass offers better value for money. You can access over a hundred games by paying $10 per month or subscribe to the Xbox Game Pass Ultimate to enjoy games on consoles and PCs as well as the Xbox Live Gold. The variety offered by Microsoft's service is pretty hard to beat. Microsoft is also focusing aggressively on indie games.
Updated on