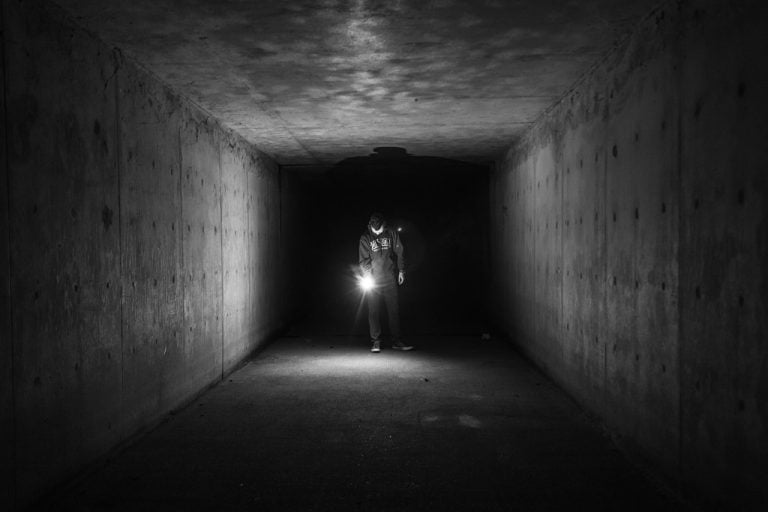 Before the release of every new iPhone line-up, there is a hoard of tipsters, analysts and others trying to reveal as much as they can about the upcoming models. However, Apple takes extreme measures to prevent such leaks from factories within its Asian supply chain. Such measures have helped Apple make it extremely hard to get information and even smuggle iPhone parts out.
The Information recently reported on the measures Apple takes to limit product leaks from its Asian supply chain factories. According to the report, Apple has been very careful since the leak of the iPhone 5C images in 2013. The iPhone 5C leak was carried out by an employee at Jabil, one of the company's suppliers. With the help of a security guard, the employee was able to smuggle out some colorful enclosures used for the iPhone 5C.
After the incident, Apple reportedly formed a "New Product Security" team or NPS, which at one point had over 30 members, to keep a check on such leaks. Lately the U.S. firm has moved toward hiring third-party contractors.  The report states that Apple's Product Security team includes former U.S. military and intelligence officers who are adept in Chinese languages. Apple also hires third-party auditors who visit the factories on a weekly basis.
Alluvial Fund May 2021 Performance Update
Alluvial Fund performance update for the month ended May 2021. Q1 2021 hedge fund letters, conferences and more Dear Partners and Colleagues, Alluvial Fund, LP returned 5.4% in May, compared to 0.2% for the Russell 2000 and 1.0% for the MSCI World Small+MicroCap . . . SORRY! This content is exclusively for paying members. SIGN UP Read More
Such teams have helped Apple uncover innovative ways workers have been able to smuggle iPhone parts out of factories. Some of those innovative ways include hiding components in used mop water, tissue boxes, bras, crawl spaces, shoes, belt buckles, discarded metal shavings and more. Once the team even caught workers who were planning to smuggle iPhone parts by digging a small tunnel in a corner of a room.
"People were chipping away little by little at the wall 'Shawshank Redemption' style," The Information quoted as one person saying.
In another instance detailed in the report, two workers got away with 180 iPhone 6 enclosures by tricking the inventory tracking system. Thereafter, they tried to sell them on the black market. Apple somehow learned of it and purchased all the stolen enclosures.
Apple has also laid out strict rules for its suppliers to help it prevent product leaks.  These rules include screening trash bags for metals, sealing storage containers with tamper-evident stickers, using unique serial numbers for parts so they can be traced back to specific factory lines, and counting inventory daily.
The company requires suppliers to grant unrestricted access to its security managers. However, such a requirement has faced resistance with a few suppliers. For instance, Samsung, which supplies OLED displays to Apple, reportedly denied entry to an Apple security manager on the grounds that the person might steal its manufacturing secrets.
Suppliers also spend millions of dollars to improve their security. For instance, Jabil reportedly installed facial recognition cameras and about 600 security guards after the iPhone 5C fiasco.
According to The Information, any supplier that fails to prevent leaks may face multi-million-dollar fines. Jabil reportedly may be fined $25 million if it is the source of a leak. However, Apple's biggest supply partner, Foxconn, is excluded from this policy due to its size and importance to the U.S. firm.
According to the report, Apple rarely takes official action against leakers. There are two reasons for this. First, it could prove difficult in a foreign country, and second, it would attract unwanted media attention. Additionally, if Apple goes the legal route, it would have to provide information on the stolen iPhone parts to Chinese law enforcement. This may be why leak incidents regarding Apple products are not stopping despite such strict measures from the company.
Apple's measures may be successful in preventing physical leaks; however, electronic leaks still pose a threat. Apple requires suppliers to operate separate computer networks. For CAD renderings, suppliers are required to operate an extra network inside the first network. CAD files are also watermarked so as to discourage screenshots.
Moreover, Apple does not approve the use of services such as Google Enterprise, Dropbox or third-party email services. Although Apple has measures in place to prevent electronic leaks, recent CAD images and schematics leaks prove that more work is needed.
Other major tech firms such as Google, Samsung and LG are also reportedly considering adopting security measures implemented by Apple. Such efforts are more needed now because there have been reports about Huawei stealing technology from competitors, including Apple.
To learn more about the measures Apple takes and the lengths factory workers go to just to smuggle iPhone parts, check out The Information's report.